Line of Duty star Martin Compston reveals on Angela Scanlon's Ask Me Anything tonight that his dream role is 1916 leader James Connolly.
In the opening episode of the new show on RTÉ One at 10pm, the Scottish actor tells the host that he visited Kilmainham Gaol earlier that day to see where Connolly and the other 1916 leaders were executed.
"First time - somewhere I've always wanted to go," he recounts.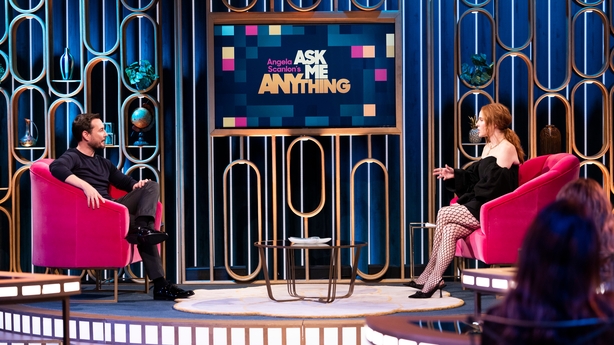 "That period of history fascinates me. Maybe [I'm] a bit young for it at the moment but to play James Connolly - cos I think people forget or don't know he was Scottish (Connolly was born in Edinburgh to Irish parents) - that would be a dream role for me.
"So yeah, just going there and being in that environment - the history just seeps out of the wall. One of my favourite songs is Grace."
Viewers can tune in at 10pm to see if the presenter can persuade Compston to sing Grace. Also appearing on the show are actor Chris O'Dowd and musician Sharon Corr.
Angela Scanlon's Ask Me Anything, Saturdays, RTÉ One and RTÉ Player, 10pm