TV presenter Angela Scanlon has been talking about the arrival of her second child and says that her three-and-a-half-year-old daughter Ruby is insisting that she only wants a baby sister.
Speaking on Friday night's Late Late Show, Angela said, "I'm having a baby. Number two! I feel good, a bit knackered at the moment but generally good.
"I'm excited. I'm one of four so we always had hopes that we'd have, not four, but another and our daughter has been canvassing hard."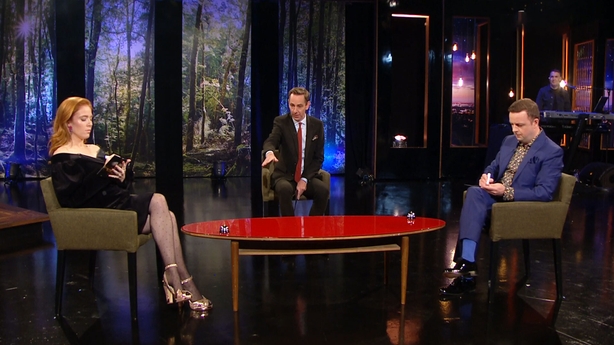 However, Ruby, who she had with her husband of seven years, Cork man Roy Horgan, says that she will only settle for one thing. "She keeps asking if she's going to have a baby sister," Angela said.
"We tell it might possibly be a boy but no, no - it's a baby sister only because her friend has a baby sister, and she has lots of little pals who have baby siblings and she's feeling quite out of the loop."
The family, who had been living in North London, all moved back to Ireland six weeks ago when Angela began working on her new RTÉ show Ask Me Anything, which begins on October 23.
? @angelascanlon chats about her new show 'Angela Scanlon's Ask Me Anything' ?#LateLate | @RTELateLateShow pic.twitter.com/U20bBHCEvR

— RTÉ One (@RTEOne) October 15, 2021
"It's been lovely. Ruby has been out with my parents and all the nieces and nephews down in Cork. It's been really lovely because for the past couple of years we haven't had the luxury of coming back over like so many people so when the opportunity arose, we decided to move back."
Asked about the new show, she said, "What is it? It's an entertainment show, it should be fun and light. It's escapist. I feel more nervous about this than anything I've ever done in my life and I'm also acutely aware that people will be saying `you're s****'.
"The reality of it is that it's coming now only a week away. We've been working on it really hard so who knows how it's going to go. Hopefully it will go well. Fingers crossed."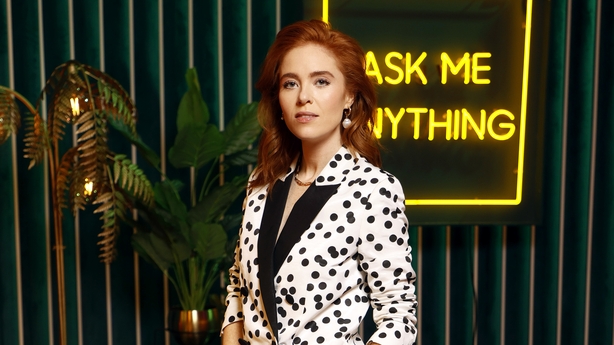 The former Irish dancer and journalist, who hails from Co. Meath, began her TV career presenting a number of programmes on RTÉ including the documentary Oi Ginger! in 2014.
After working on fashion shows Xposé and Off the Rails for RTÉ and on Channel 4's Sunday Brunch, Scanlon went on to join RTÉ's The Movie Show.
In 2016, she started as a reporter on The One Show on BBC television, and presented in the absence of Alex Jones and landed her first role on a major British show as a co-host of Robot Wars with Dara Ó Briain in 2016.
We need your consent to load this Instagram contentWe use Instagram to manage extra content that can set cookies on your device and collect data about your activity. Please review their details and accept them to load the content.Manage Preferences
Angela has been applauded for standing up to her critics on social media and speaking about how she deals with online trolls, she said, "Sometimes you come off air and you're full of adrenaline and people 'at' me on Twitter and it's usually `oh, your hair is a mess' and most of the time I try to be a bigger person but sometimes I'm not in the mood.
"I think if you give it, you should be able to take it, but I also think of it as a positive thing that if some pervert in his jocks in his bedroom isn't into my dress than I've done the right thing."