Co. Clare singer Padjo Dolan is set to release his new song, Hazel Eyes, which is available on all streaming platforms from Friday, September 24. We asked him the BIG questions . . .
Having grown up in Clare, in the west of Ireland, Dolan has written songs tirelessly since he was a teenager and has formed numerous bands throughout school and college where he studied in Galway.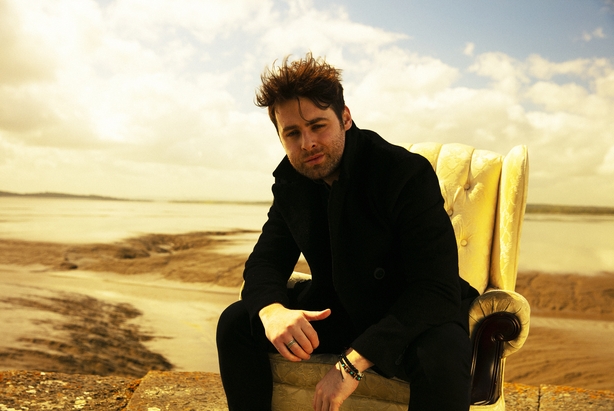 The song was recorded during a break in lockdowns last summer in Camden Studios in Dublin and features Cian Boylan, Conor Brady, Dave Hingerty, and Robbie Malone.
Speaking about Hazel Eyes, Dolan says, "This song encapsulates everything that I love about Rock music, vulnerable lyrics, hooky melodies and most of all high energy rocking."
Tell us three things about yourself?
I am from County Clare, so a big fan of surfing, hurling and a good trad session!
My nine to five is construction and I really enjoy it. It is a great space to be in in Ireland at the moment.
I graduated from NUIG with a business degree (not sure how exactly!). Galway is a great town!
How would you describe your music?
I would describe my sound as honest, no nonsense rock. I really try to paint a picture with the lyrics and evoke an emotional reaction from the listener, through the application of well thought out melodies. I think this shines through on my latest track Hazel Eyes.
Who are your musical inspirations?
I feel very lucky to say that I grew up on U2 and Oasis, watching those guys on Top of the Pops as a young lad definitely sparked something in me. The energy that they can bring to a room is unparalleled and their outside of the box thinking in terms of melodies and song arrangement is nothing short of magical.
What are you most looking forward to post-lockdown?
I am really looking forward to hearing the roar of the crowd again both at sporting events and of course concerts. There is something special about grabbing a pint and lying on the grass in Malahide castle while you wait for the show to begin and that is something I am definitely looking forward to also.
What's your favourite song right now?
Looking through my playlist I would have to say it is dominated by Irish artists at the moment. There is so much great talent locally. If I had to pick one it would be Inhaler's album It Won't Always be Like This, but Gemma Dunleavy is a close second with Up De Flats!
Favourite lyric of all time?
"You're my sunshine, You're my rain" - The Hindu Times by Oasis.
If you could only listen to one song for the rest of your life, what would it be?
Probably Star Star by the Frames , there are not too many situations it wouldn't suit!
Where can people find your music/more information?
Instagram, Twitter, YouTube, Soundcloud, Spotify.