To mark ten years since R.E.M. split up, the band's frontman Michael Stipe talks to Dave Fanning in an hour-long special this Saturday on RTÉ 2fm.
The US band, who sold 85 million albums in the course of their 31-year career, were no strangers to Ireland having first played here at the SFX in Dublin, the RDS in 1989, a Slane headliner in 1995, and a five-night stand in the Olympia Theatre in 2007.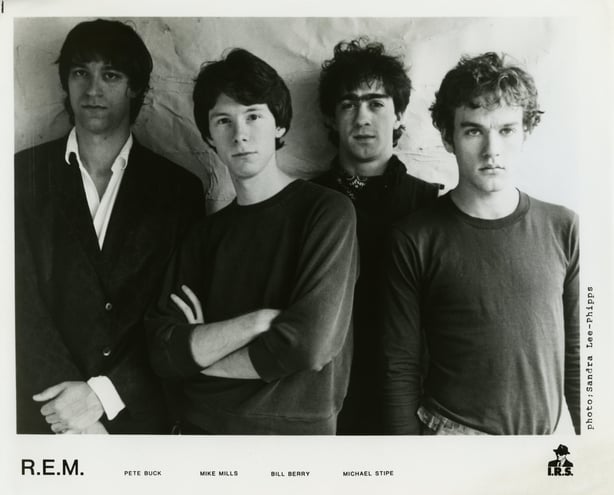 One of the most critically acclaimed bands of all time, they released their last album Collapse Into Now in 2011.
Stipe has remained largely out of the limelight since the band's amicable break-up but art and photography and a lowkey return to music with collaborative work.
During tomorrow's wide-ranging interview, Stipe reveals that future Friends star Courteney Cox used to cook "vegetarian" food for him.
"Her job when REM would come to New York and we stayed for weeks at a time in a hotel on 44th street was to cook me vegetarian food and she told me years and years later that she did the best job that she possibly could but that sometimes it wasn't completely vegetarian.
We need your consent to load this YouTube contentWe use YouTube to manage extra content that can set cookies on your device and collect data about your activity. Please review their details and accept them to load the content.Manage Preferences
"I was like 'eh' . . . She wanted my forgiveness, and I was like, Courteney that was 1984 or 1985 . , , whenever the f*** it was! I don't care. It's okay. I survived. We're all here to tell the tale. It's fine.
R.E.M. and U2 became good friends during the 1980s with the Georgia band supporting the Dublin fourpiece at Croke Park in 1985 and Stipe talks about how his band's album's 1994 album Monster was inspired by U2.
"It's presenting the work through these big sounds and a lot of sound effects and even the vocal is sound effect-y and... it was very inspired truthfully by U2 and Achtung Baby and them deciding not to take themselves too seriously.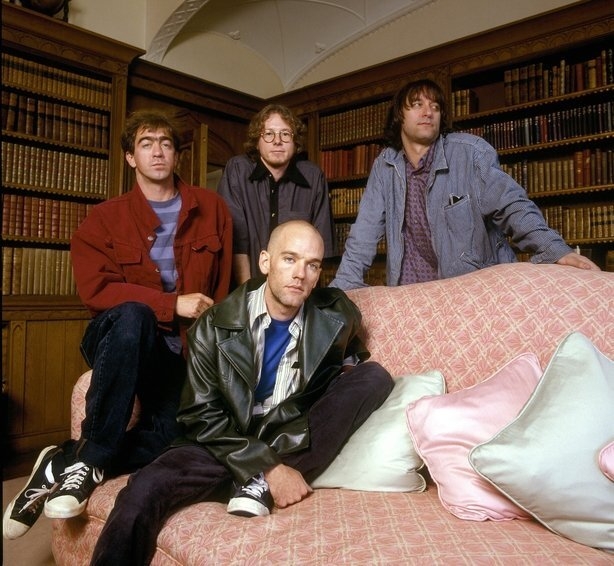 "When they put out Achtung Baby I thought 'woah hang on a second, this is really advanced, and we really need to respond,' so Monster was our response to U2 being as brilliant as they were with that record and with Pop."
Stipe also revisits one of his most controversial views - he is not a huge fan of The Beatles:
"The Beatles, God bless them, they did some very great stuff," he says. "I'm just not that big a fan. I always really enjoyed The Rolling Stones and their music and their arrangement and the audacity of the choices they made as songwriters and as a lyricist certainly . . . Jagger."
Asked by Fanning about playing classical music when he was a kid, Stipe says, "I'm really a terrible musician. Well, I'm a terrible painter - that we know. I'm not a great musician. I mostly compose with my voice. I come up with an idea and I transcribe it onto keyboard. I don't play guitar."
You can hear the interview on the Dave Fanning Show on RTÉ 2FM at 1.00pm this Sunday, September 19.