Jennifer Aniston has called rumours that she was dating her former Friends co-star David Schwimmer "bizarre".
Stories about the actors firing up a real-life romance following the recent Friends reunion special began circulating online in August, but were dismissed by Schwimmer's agent as "false".
Aniston has now told Entertainment Tonight about her reaction to the viral rumours, saying: "That was bizarre. I could not believe that, actually. Like, really? That's my brother!
"But I understand it, though. It just shows you how hopeful people are for fantasies for dreams to come true."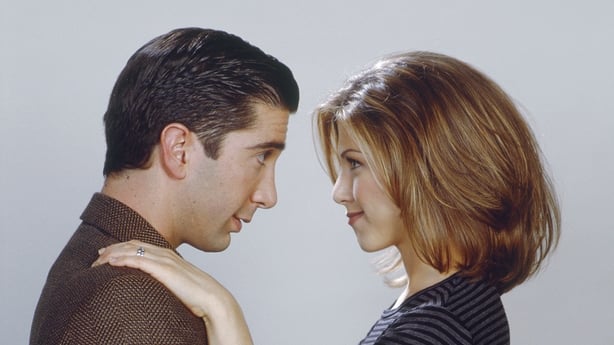 The actress, who is currently promoting the second series of her Apple TV+ series The Morning Show, spoke about finding romance during an interview with People (The TV Show!).
When asked if she believed relationships between celebrities and non-famous people could work, she replied: "Of course. Absolutely. I mean, it's happened. That's what I'm sort of hoping for is not necessarily somebody in the industry itself."
She added: "That'd be nice."
Back in June, the 52-year-old Hollywood star ruled out trying to find a partner on dating apps.
She told People: "Absolutely no. I'm going to just stick to the normal ways of dating. Having someone ask you out. That's the way I would prefer it."
Asked whether she was interested in marrying again, Aniston said she was more interested in finding the right person.
She replied: "Oh God, I don't know. It's not on my radar. I'm interested in finding a fantastic partner and just living an enjoyable life and having fun with one another.