Colin Farrell has said he felt that "death was just around the corner at any given time" as he filmed the harrowing period drama The North Water in the Arctic.
The whaling story begins on BBC Two this Friday at 9:30pm, with Farrell telling the BBC that it "was wonderful to be immersed in this world that was so exotic, so brutal and so different".
We need your consent to load this YouTube contentWe use YouTube to manage extra content that can set cookies on your device and collect data about your activity. Please review their details and accept them to load the content.Manage Preferences
However, the Dubliner also admitted: "I did feel that death was just around the corner at any given time, that we were just one mistake away from someone falling into the Arctic sea and either very quickly getting hypothermia or sinking under the weight of the waterlogged costume.
"There were also polar bears around, who were beautiful and elegant and majestic but also apex predators. It was a very profound experience for us all to share."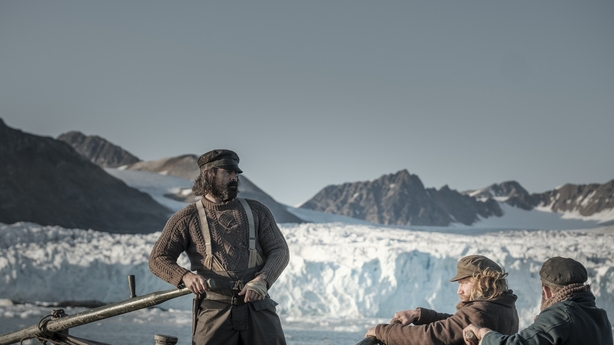 "None of us had been up to that part of the world before, we were all seeing it with child's eyes," he continued.
"We all went through whatever we went through individually, missing our children, our lovers, our wives or husbands, because we had no communication, no email... it's only three or four weeks but three or four weeks in a world in which we're so used to having such accessibility at our fingertips.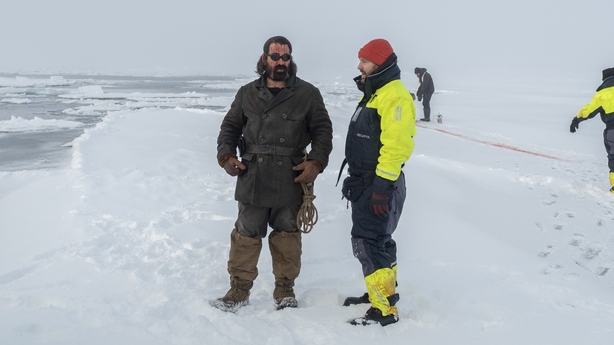 "I found it really hard not to be able to be in contact with my guys [sons], but it certainly created a bond between us all."
The 1850s-set series is directed by Andrew Haigh (45 Years, Lean on Pete) and also stars Skins' Jack O'Connell and Line of Duty's Stephen Graham.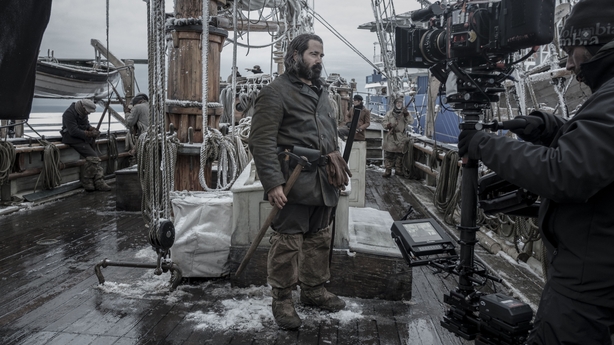 The BBC says: "Based on the acclaimed novel by Ian McGuire, the five-part series tells the story of Patrick Sumner (O'Connell), a disgraced ex-army surgeon who signs up as ship's doctor on a whaling expedition to the Arctic.
"But the ferocity of the elements is matched by the violence of his crew mates, with Drax (Farrell), a harpooner and distinctly brutal force of nature."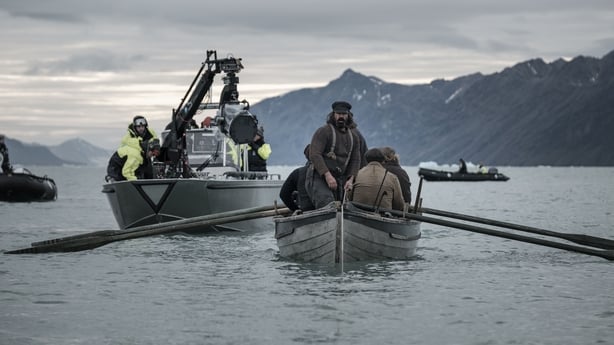 The North Water begins on Friday on BBC Two at 9:30pm.