Lean on Pete is a faithful adaptation of Willy Vlautin's poignant 2010 novel of the same name, a moving  portrait of a troubled youth in search of a home and shelter.
Charley (Charlie Plummer), a sensitive young teenager, lives with his shiftless, beer-guzzling dad in what is little more than a glorified shack on the outskirts of Portland, Oregon. His mother lit off when he was a kid; the family of two is bound to fragment. His dad has a new girlfriend, who is separated, not divorced – therein lies the trouble, but we will not spoil.
In short, there is little security for Charley in that little shack. The poky dwelling is near a low-rent racing track which is important to the whole evolution of the novel and the film. Charley is beginning to be fascinated by horses and the hive of activity that is the racetrack, which, incidentally is not the sleek world of mainstream horse-racing. It is rather the poor relation, a rickety ground for off-track racing, with stables, a sport, perhaps intended for poorer folks, not the toffs.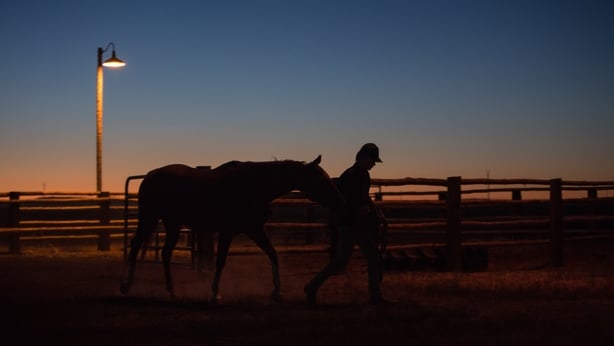 One morning at the track, a fast-talking, foul-mouthed stranger named Del (Steve Buscemi) asks Charley to give him a hand loosening the nuts on his flat tyre. Del is a veteran of this lowly branch of the equine industry, a seasoned hard chaw, who cannot travel to the state of California anymore for reasons he does not disclose (one can assume it involves underhand dealings regarding horses.)
Del gives Charley ten dollars for helping with the flat, and anxious to make a few dollars more, Charley persuades him to let him accompany him in his flatbed truck to a racetrack in Washington State. Del is carrying in his horsebox a horse called Lean on Pete who will race there. Lean on Pete's days are numbered, he will soon be sent for slaughter, but the wily Del will make money out of him as long as he can.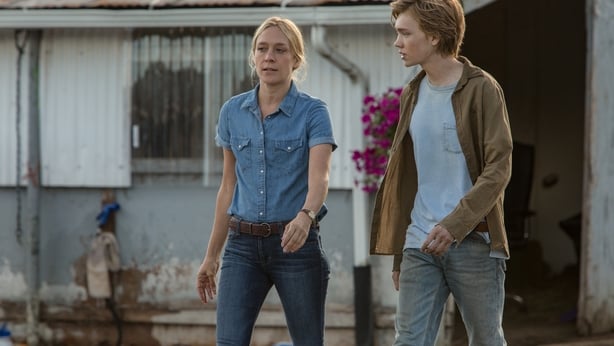 Along the way, the pair pick up the female jockey of the piece, Bonnie (Chloë Sevigny) who warns Charley that the horses are not pets. It's a business and he best not get too fond of Lean on Pete. However, in his lonely, vulnerable state, he becomes attached to the doomed horse. Indeed  through the beloved animal, he finds a way of escape which ultimately may or may not be worth the trip - it's that kind of story, no easy endings, no easy solutions. A respectful treatment, and a brilliant performance from Charlie Plummer, but in truth the novel is so good that it's a hard act to follow.
We need your consent to load this YouTube contentWe use YouTube to manage extra content that can set cookies on your device and collect data about your activity. Please review their details and accept them to load the content.Manage Preferences