Joshua Jackson has said he doesn't think fans would want to see a Friends-style reunion of Dawson's Creek.
The popular American teen drama ran from 1998-2003 and launched the careers of Jackson and his co-stars James Van Der Beek, Katie Holmes and Michelle Williams.
When asked whether he could see them getting back together for a special like the hugely successful Friends reunion, Jackson, who played Pacey on the show, didn't seem too enthused.
He told The Guardian: "I think because the Friends cast were already adults when they were doing the show, it's less jarring to see them now.
"If you put our mid-40s selves together on a couch now, with our creaking backs, it might shock people."
He added jokingly: "Nobody needs to hear Pacey grunting when he gets out of a chair."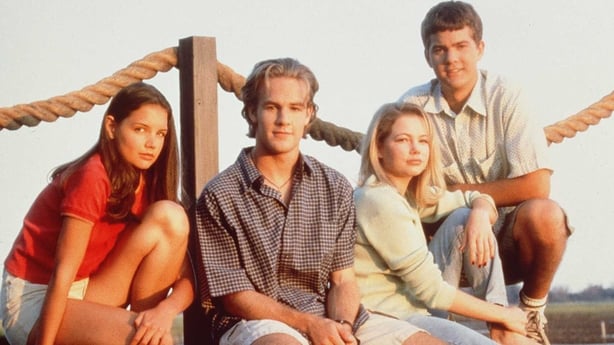 The 43-year-old actor, who was promoting his new show Dr. Death, also spoke about welcoming a baby with his wife, the actor Jodie Turner-Smith, during the pandemic last year.
"First-time parenting is a raft of anxieties you never knew existed. During a pandemic those worries are magnified," he shared.
"But lockdown also forced me to stop and be with my family. I haven't taken a six-month break in the last 30 years, but I spent every day with my wife and infant daughter.
"So in many ways, I'm thankful for the world pausing, awful as it sounds. Many new fathers don't get that opportunity."