The artists on the bill at Saturday's pilot festival in the grounds of the Royal Hospital Kilmainham have told RTÉ News that they see the Dublin event as a "great step" towards the return of live music across the country.
Headlined by Gavin James and with the 3,500 tickets selling out within minutes, Saturday's show marked the fourth in a series of pilot events supported by the Department of Tourism, Arts and Culture to bring live music back to Irish audiences.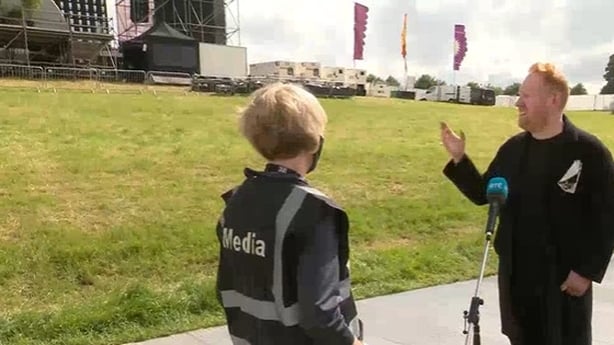 With Denise Chaila, Wild Youth, Sharon Shannon, Lyra, and Wyvern Lingo also on the bill, headliner James captured the feelings of all involved when he said: "There's nothing better than seeing people at a gig - no matter what capacity."
"Hopefully, soon enough we'll have no social distancing and everybody will be able to just be jumping all over each other!" he told RTÉ News Arts & Media Correspondent Sinéad Crowley.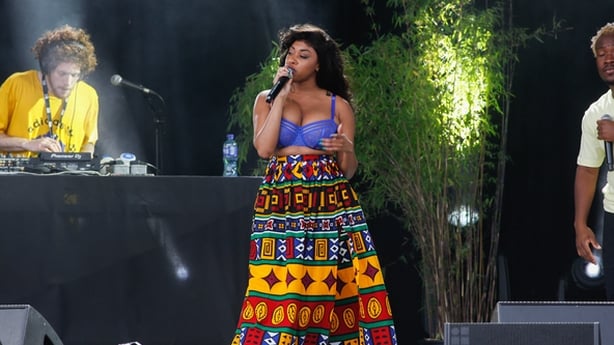 "In the meantime, this is a great step to get to that place."
"It's been 15 months since anything really happened," added James. "It's just nice hearing loudness."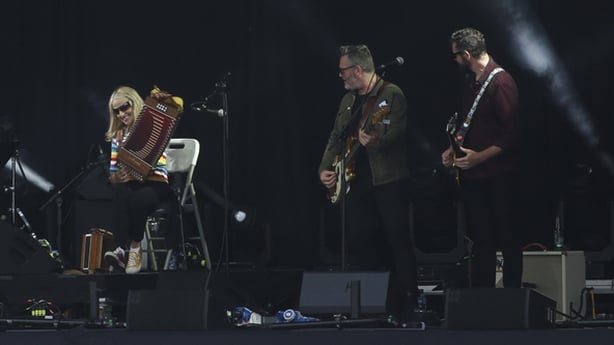 In Pictures: Festival fun for fans at IMMA
The event, hosted by the Irish Museum of Modern Art, was the first trial at which antigen testing was required for entry.
A negative test result was a requirement for all in attendance, even if fully vaccinated against Covid-19.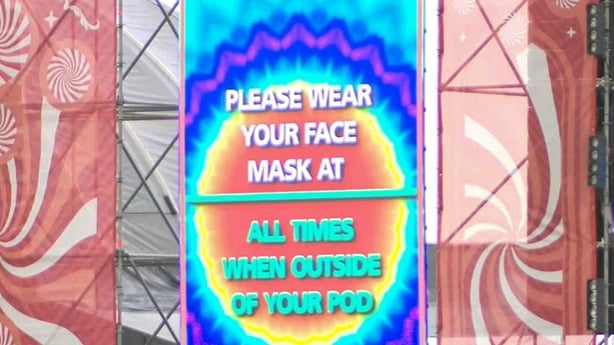 The tests were carried out by health specialists at a dedicated site at Collins Barracks prior to the show. Ahead of the over-18s event, music fans were also told that they had to maintain a minimum of two metres social distancing, and wear a face covering when moving about outside of their ticketed pods.