Gavin James is headlining the pilot festival event at the IMMA in Dublin's Kilmainham this evening and tells RTÉ Entertainment's John Byrne that it's almost like starting over.
"I'm chuffed," says Gavin James. "I'm doing a gig!"
And we're off - @DeniseChaila joins @WyvernLingo on stage @IMMAIreland #PilotFestival @RTE_Ents pic.twitter.com/H58JZZoKX5

— Sinéad Crowley (@SineadCrowley) July 3, 2021
We're talking on the phone, but the sense of anticipation is palpable as Gavin prepares to face a live audience for the first time in over a year, when he tops the bill.
This test event sees James and several other acts perform in front of 3,500 lucky punters who snapped up every ticket within minutes of them going on sale. This is the first live event to use antigen testing and there is also one-metre social distancing between pods of 4 - 6 people.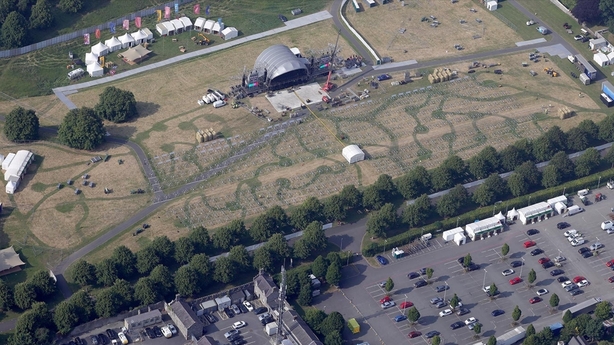 It's going to be a big deal for everyone at the Kilmainham venue, situated just beyond Dublin's Heuston Station. And not just for the spectators, but for anyone who's performing.
After all, one of the reasons you get into music is to perform in front of people. And that's a privilege that's been denied since the pandemic kicked-in during the early months of 2020.
As well as fine-tuning his set for the gig, Gavin James has thought about what he's going to say on his return to the stage.
"Do you know what I'm going to say at the gig? Just to get it out of everybody's system, I'm going: 'Everybody, on the count of three - your song's s****!'"
"Yeah, that's the buzz," he says, when asked about the unique relationship a singer has with an audience. After all, how many occupations are there where you get a round of applause for doing a good job?
"I remember the first gig I ever did - ever - in The Legal Eagle," he recalls. "I think there was five people there... and I remember calling me da and saying: 'We have a gig! We're doing The Point next week!'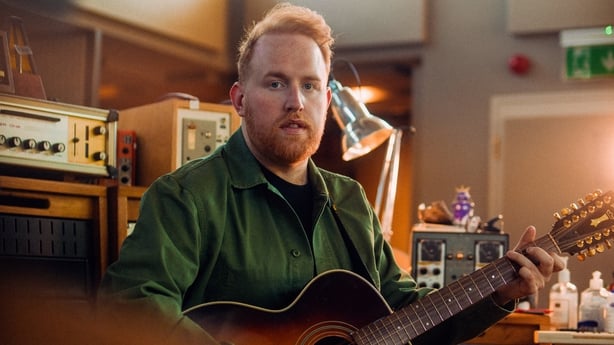 "The whole thing about a gig is that you get an immediate reaction. It's going to be fun playing some of the new songs, and all the old ones - because I haven't played these new ones at all for the whole year-and-a-half.
"It'll be good craic playing them and hearing what people think. Previously, you'd get to road-test new material but this time we're just jumping in - which is a good thing, I think."
Case in point?
"I released a song called Boxes about 14 months ago, and I haven't played it at a gig since. I've never heard anybody sing it back, except for my ma and da."
We need your consent to load this Instagram contentWe use Instagram to manage extra content that can set cookies on your device and collect data about your activity. Please review their details and accept them to load the content.Manage Preferences
Of course, Saturday's not just about Gavin James. And he gets even more animated when he considers the line-up of acts who get to perform. As well as being a singer, songwriter and performer - first and foremost, he's a music fan.
"The line-up's amazing," he says. "Denise Chaila, you got Lyra, Wild Youth. I think the last thing I did was in the 3 Arena on the 29th [of February 2020], three weeks before everything shut down, and Lyra was playing that gig with me as well.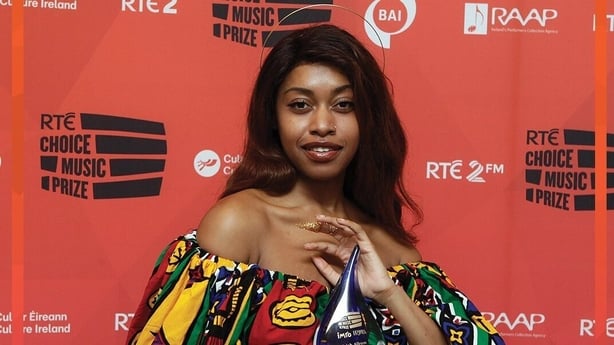 "It's a strange, full-circle kind of thing that we'd be on the same bill again. I can't wait to just listen to everybody. I just want to wander around and take it all in."
With all the doom and gloom we've been through since the pandemic spread across the globe, this event feels like a very big moment, not just for music, but for a nation's mental wellbeing.
Gavin James certainly sees the event as a big positive.
"The whole thing will be very emotional," he insists. "Especially when you hear people singing back songs. When you do a gig anywhere in Ireland, everybody screams the songs as loud as they possibly can. Which is always the best part about playing here.
"I went to the cinema the other night and it was magic. I can only imagine what a gig is going to be like! I think it's going to be crazy. I'm really excited about it.
"I think everyone's going to be in a good mood and I've seen pictures of the field and everything, and it looks great.
"It's going to be 3,500 people. That's three Olympias. I know how loud one Olympia sounds. Imagine three of them singing everything back. There's going to be a really good buzz."