The Kildare teenager who has been cast opposite The Crown star Olivia Colman in the new Irish film Joyride has said he is relishing the start of filming in Co Kerry on Friday after a "manic few weeks".
Fourteen-year-old Charlie Reid is starring alongside the Oscar winner in the new film from Emer Reynolds, the director of the recent Phil Lynott documentary Songs for While I'm Away.
Joyride centres on Joy (Colman) and Mully (Reid), two troubled souls who forge an unlikely friendship and embark on an adventure together.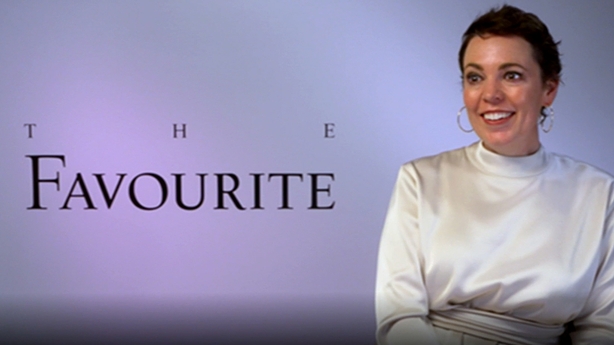 Speaking to Kathryn Thomas on the Ray D'Arcy Show on RTÉ Radio 1, the youngster could not contain his excitement about his breakthrough role.
"Ever since we found out about the part, ever since we found out I had the part, it's been emails, emails, phone calls, phone calls!" he said.
"A credit to my mam and dad, because they've been under so much pressure to help me do this. I'm really thankful for them helping me with this. But it's been a manic, manic, manic few weeks. I'm so grateful to have this opportunity, but it has been the most insane week I've ever had!"
When asked about his A-list co-star, the newcomer replied: "She's so nice. She's not one of those people that's different on screen, [a] different person completely - she is so wonderful. You really get what you see."
"I think, for me, the key is to really get to know who you'll be closest to in the film," he continued. "And for that, I've been getting to know Olivia, and it's going really well."
He also paid tribute to fellow Irish actor Lochlann Ó Mearáin for making him feel at home by bringing some hurls and a football to the set.
"Getting to know Lochlann, who's playing my dad in the film - he's amazing. He's always bouncing around - like a kangaroo almost! He's just brilliant and everyone's brilliant."
"He's not going to say it himself, but he's a very, very talented young boy," added casting director Elaine Grainger. "He's going to go a long, long way."