Singer James Vincent McMorrow says there may be tears when he steps on stage at the Iveagh Gardens in Dublin this Thursday night to play the first major live gig in Ireland since the pandemic struck.
The 39-year-old Dubliner will play to a reduced audience of 500 at the city centre outdoor venue in what is the first of a number of pilot live entertainment dates as the events industry looks towards reopening.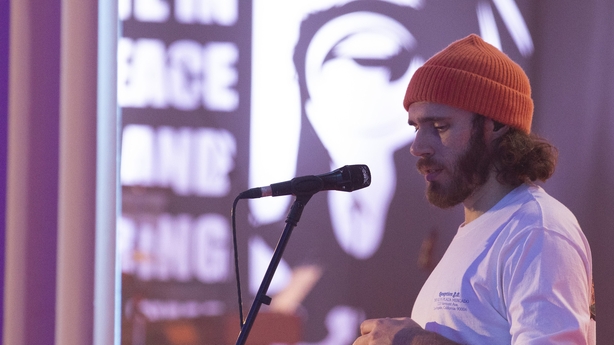 Speaking to RTÉ Entertainment, he said: "I've been having these really vivid dreams where I'm walking out on stage again. I've never had these dreams before but I keep dreaming of myself walking out on stage for the first time in a year and a half in front of people so I think I'm ready for a lot of emotional release."
He added: "It's been such a long time since people have been at gigs, we're basically all experiencing this in real time again.
"I think it's going to be really cathartic and really emotional. I'm predicting tears for everybody from the very start."
Describing Thursday's sold-out show, which also includes a support slot from Dublin singer Sorcha Richardson, as "the first bit of good news I've had in a while", he hopes the night will prove to government and health officials that it's possible to safely stage and perform live events after a year of shuttered venues and out of work musicians, bar staff, technicians and touring crew.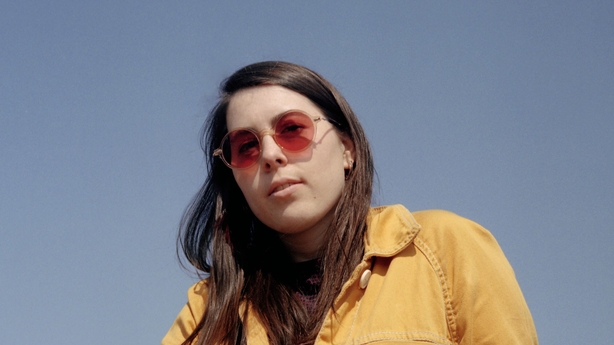 "All I want to think about is the positive reality of this," said McMorrow, who releases his fifth album Grapefruit Season on July 16. "We're going to get to play the show and my sincere hope is that this isn't a performative act by the government and that when they see the show, they'll see how important music is.
"I hope that when we do this gig on Thursday, they'll see the actual sheer power of what this can do and how it can bring people together."
"I went through a phase of getting quite militant - when IKEA was opening again, I said `why are people let back into IKEA every day and I can't put 50 people in a room and play a gig?'"
Thursday's show is not just about McMorrow and the audience. It's also a very big night for his forty-strong crew and band.
"It's huge. This is forty people back to work," he said. "My motivation in all of the conversations I've had with government and my team is about getting people back to work. This whole industry has been decimated and everybody had to stop.
"We're such good soldiers and you don't hear any complaints in the music and entertainment industry and if you do it's always caveated with, 'we understand where the priorities lie right now'.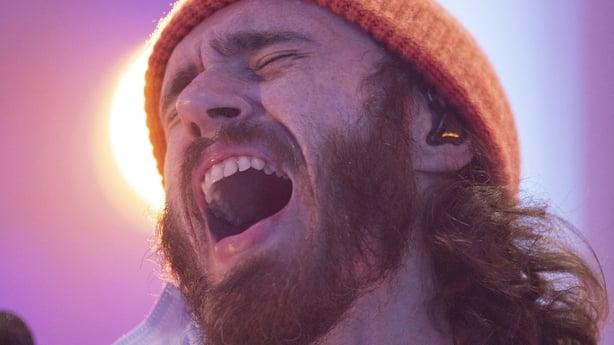 "But at the same time these are people with hopes and dreams. Music is a passion for me, it's a vocation. People who choose to be in the music industry do it because they love it.
"It's not like a lot of other industries so when all of that gets taken away, it's hard so the prospect of bringing that back for forty people is huge. That's what makes me most excited. These are the things we all took for granted and it feels amazing to have them back if even just for a day."
The music industry has taken a proactive and constructive response since the pandemic struck but McMorrow does admit to some frustration over how the business, which employs over 11,000 people in Ireland, has been treated.
The build has started. Steady steps forward. ?@jamesvmcmorrow? and ?@SorchaRichardsn? at Iveagh Gardens on Thursday with ?@NCH_Music? & ?@DeptCulturelRL? pic.twitter.com/kZBVO03g4a

— Gary Sheehan (@sheehan_gary) June 8, 2021
"Any industry will always feel hard done by especially when you look at the comparable situations with other industries," he said. "I went through a phase of getting quite militant - when IKEA was opening again, I said `why are people let back into IKEA every day and I can't put 50 people in a room and play a gig?'
"I think there's an emotional perspective," he added. "I felt quite upset on behalf of me and my industry. We couldn't be counted on to do something as safely and securely as a lot of other industries and there was this underlying notion that people gathering for music was somehow unruly and unmanageable. We all found that really frustrating."
McMorrow played his last live gig in February 2020 in LA and he remains optimistic about a full return to live music over the coming months in Ireland.
"Ireland is in a different place to a lot of other countries," he said. "It's a strange thing seeing friends of mine in America who are back to playing full capacity shows. It's down to how individual countries interact with the pandemic. Irish people are so mindful and are very cautious, so I think Ireland is probably going to be on a more cautious arc.
"I'm not going into this show on Thursday thinking this is it, this is the grand reopening. I want it to be the start of a meaningful conversation so I'm hopeful as well as being realistic. This industry can be counted on to keep things safe."
Alan Corr @CorrAlan2