Dream Horse star Owen Teale has said he feels "really lucky" to have been part of the cast bringing this amazing true life story to the big screen.
The actor, best known for his roles in Game of Thrones and Line of Duty, stars alongside Australian star Toni Collette in this story of an unlikely champion racehorse raised in the Welsh valleys.
Collette plays Jan Vokes, a bartender and shop assistant from a small, impoverished Welsh town who wants wants something more in her life, a sense of hope. She convinces her reluctant husband (Teale) and a group of locals to pool their resources together and start a syndicate to breed a racehorse. Her determination to break into the typically elitist world of racehorsing is as strong as the horse they end up raising.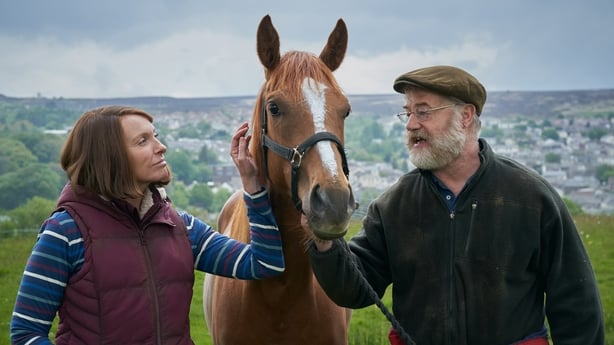 Welsh-born Teale said this story really hit home for him, as he comes from "the same culture" as the characters.
Speaking to RTÉ Entertainment, he said of the area in South Wales that the film is based: "It's an ex-industrial heartland that's lost its mines and lost its grip on the world of steel and metal, [there is] mass unemployment, all the things that we're tired of."
Teale said it was important that the film didn't talk down to the place or the characters, and that Welsh people need "something to show us the way and inspire us from the inside."
He also praised the fact that it was a female protagonist at the heart of the story, despite the "faded male chauvinism" that had been common.
"And it's a woman, that sort of faded male chauvinism that was there, that big strong working men, the wives make their food", he said of the typical social scene. "I'm not decrying it, I'm just saying that's how it was. And that kind of world fell apart, so you've got this woman who's a barmaid, she works in the local supermarket, and her husband has lost his mojo."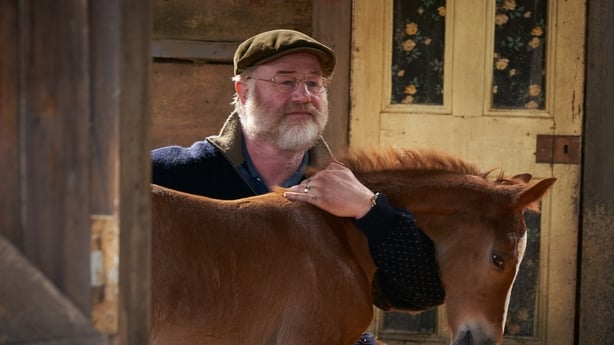 He continued: "It's a wonderful story and because it's true, you have to do them justice, you can't take liberties and you can't make it cleverer than it is by the characterisation or something like that. You've just got to try and do it as honestly as possible and hope that that truth will win over the audience.
"It's not a complicated film, we know what's going to happen, but if we do it well you will get out of your seat and you will cheer, and you will say 'go on!'"
The 60-year-old actor was full of praise for his Oscar-nominated co-star Collette, known for her memorable roles in Muriel's Wedding, The Sixth Sense, Little Miss Sunshine and Hereditary.
He said "you could so easily be in awe of someone like Toni," saying she's "the real deal, she delivers".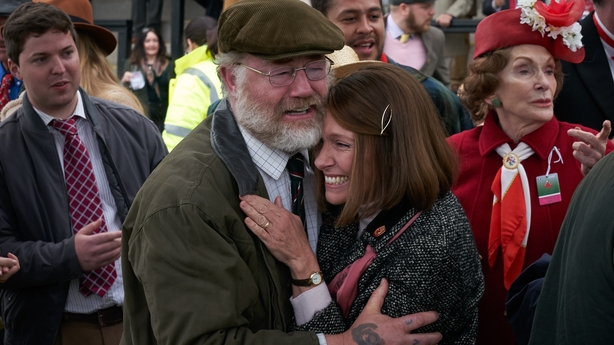 "She can be American, she can be British, and now she's going to be Welsh!" he said.
The actor said that despite being from the other side of the world, Collette easily connected with the characters and understood that "humanity is pretty common really".
"It doesn't matter if you're born in Australia, she knows what it feels like," he said. "They are not privileged people, they don't belong in the elite world of horseracing."
Teale is proud of how they portrayed a long-term marriage on the screen, the good and the bad.
"I think we've done a really good job of looking like a couple who've been together for 30/40 years," he said.
"Which means that it's not always kind, it's not always sympathetic to one another, and yet you feel the pain. I'm really lucky to have been part of it."
Working alongside Homeland and Billions star Damian Lewis was another bonus.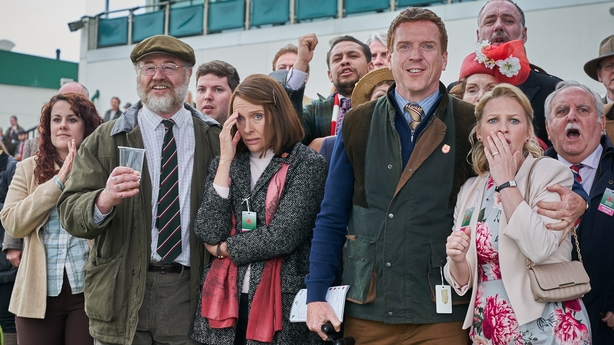 "He was an absolute joy to work with!" Teale enthused. "I didn't know he had Welsh heritage, there was part of him wanting to do it for his father's family and to make them proud.
"It was a joy to spend time with him, to bump into him in the hotel, to sit down and have a meal with him, to laugh on set, have a singsong."
The racing scenes in the film are brilliantly realised; edge-of-your-seat tense and full of energy. Teale said they were a blast to shoot.
"When we were doing the actual filming of the crowd, you haven't got the horses, all you've got is a man on a golf buggy with a tennis ball on a pole going along at ten miles an hour!
"And yet you look at those [scenes] and you can see everybody's utterly committed, you believe that they're having the time of their lives watching their horse win. That elation, that eruption, ah it was great fun.
"I'm missing it now!"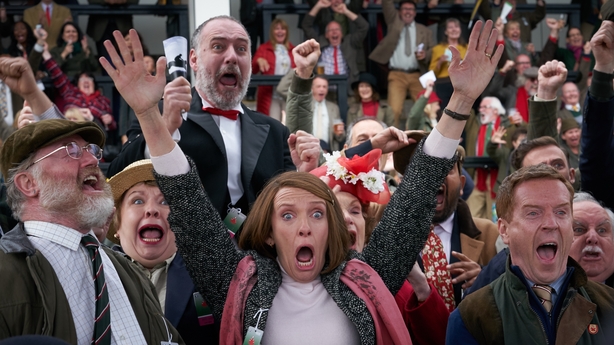 We couldn't let Teale go without asking him a question about the hit show Line of Duty, in which he starred as the most-decidedly-dodgy Chief Constable Philip Osborne.
The actor said it was "galling" that his character has escaped justice after all of his misdeeds, and said he would be eager to film a seventh season of the show.
"I would love to do it. Just to see, if you go up that high, once it goes that high up the status, then who are the others? That's fascinating. You get into politics, and the bigger world and how they look after each other."
Dream Horse is out in cinemas on June 7.