Rose of Tralee host Dáithí Ó Sé has told the Ray D'Arcy Show on RTÉ Radio 1 that he is looking forward to "three years of energy" when the festival returns in 2022.
Following Monday's announcement that this year's festival would not be going ahead, Ó Sé said the disappointment was offset by the countdown to "a load of fun" in 2022.
"We worked very, very hard when we knew it wasn't going to happen last year," he recounted. "We were even looking at the October bank holiday weekend for last year's Rose, and then we realised that wasn't going to happen.
"So, we were all gearing up for Summer 2021, but it was just the numbers of Coronavirus [cases] that came out after Christmas and the New Year - you're talking 6/7,000 a day for a while. And even though things were going in the right direction recently with vaccinations being rolled out and everything, we probably knew it wouldn't be happening during the summer maybe about two or three months ago. Again, we were looking towards October.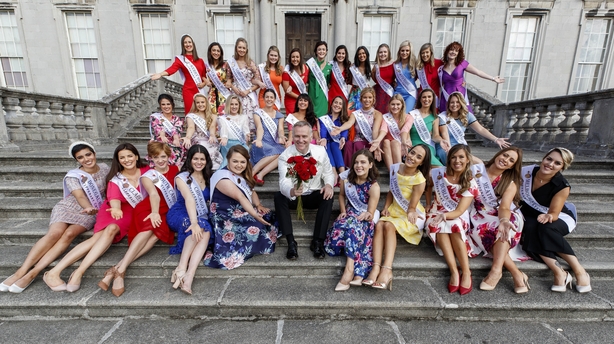 "But as you know, Ray, it was a very, very big call to make again. But, listen, when you look at the big picture, it was the right decision. We want to keep people safe. And, really, the backbone of the Rose of Tralee, Ray, is getting people from all around the world to come to Tralee to meet each other and the Coronavirus doesn't allow for that."
"This time next year, it'll all be behind us and we're going to move on," the Today presenter enthused. "And, I imagine, all the stops will be pulled out and we'll have three years of energy focusing in on one week, Ray."
Regarding his own excitement, he added: "Did you ever see calves when they leave the shed for the first time? The problem is they go straight for the electric fence - that's the problem, right?! That happens me on occasion so I'll end up trying to avoid the electric fence!"
Listen to the interview in full.