Cillian Murphy has paid tribute to his late Peaky Blinders co-star Helen McCrory, saying she was his "closest colleague" on the show and "one of the finest actors" he has ever worked with.
The 52-year-old actress, who played Tommy Shelby's formidable aunt Polly on the hit BBC drama, died last month after a "heroic" battle with cancer.
In an interview with The Guardian, the Cork actor spoke about what McCrory meant to him.
"Oh, man. She was my closest colleague on Peaky, and one of the finest actors I've ever worked opposite," he said.
"Any material, any scene… she made it special. She could do power and vulnerability, one after the other."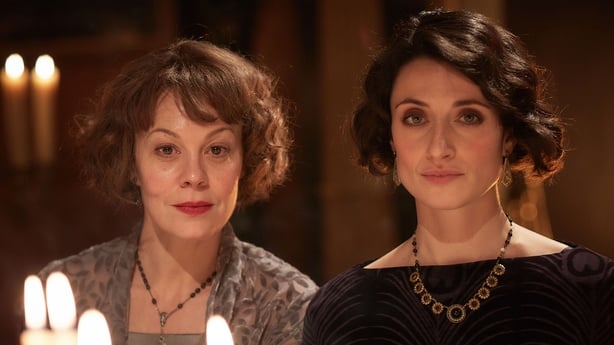 He added: "She was just so cool and fun, and had such compassion for everyone she met. I was kind of in awe about how she lived her life – the way she balanced her work and her family so beautifully."
Filming on the sixth and final season of Peaky Blinders wrapped on Thursday.
The show's director Anthony Byrne posted a picture to Instagram showing him holding a clapperboard decorated with a sketch of McCrory.
He shared: "It has meant a huge amount to me and the crew on Peaky to have an image of Helen on set with us everyday."
Byrne also posted a behind the scenes photo of Murphy on set during the last days of filming.
We need your consent to load this Instagram contentWe use Instagram to manage extra content that can set cookies on your device and collect data about your activity. Please review their details and accept them to load the content.Manage Preferences
The 45-year-old actor has won widespread acclaim for the role of Tommy Shelby since the show debuted in 2013.
However, Peaky Blinders creator and screenwriter Steven Knight was torn between casting Murphy as the main protagonist, or action movie regular Jason Statham.
"There was a bit of convincing needed," Murphy said. "Initially, there may have been some doubts about whether I had the requisite physicality, which I understand. I'm not the most physically imposing individual."