Just in time for tonight's Friends reunion, Cork singer Stephanie Rainey has released the video for her song inspired by star-crossed lovers Ross and Rachel.
The track is the second single from Rainey this year ahead of the release of her new EP this summer and it aims to captures the undeniable sparks that fly between two people who are made for each other - a love story like Ross and Rachel.
We need your consent to load this YouTube contentWe use YouTube to manage extra content that can set cookies on your device and collect data about your activity. Please review their details and accept them to load the content.Manage Preferences
Speaking to RTÉ Entertainment, Rainey said, "We made this video across three cities during lockdown - the dancers were filmed in Toronto, I was in Ireland and the edit was done in LA. I've wanted to make a video like this for a very long time - a love story told by two incredible dancers who can express a myriad of feelings through their movement and connection to each other.
"This video is all about the sparks that fly between two people - the push and pull of being in a relationship and inevitably realising that you are made for each other throughout all the ebbs and flows. I had such an amazing team across this track in general - from producing it with Cian Ducrot and Gary Keane to then getting to work with directors like Ran Pink. I'm so proud of this video."
Following the success of her music video for No Cowboy, which was shot in downtown LA before the pandemic, Stephanie worked with the same director for the promo for Ross & Rachel.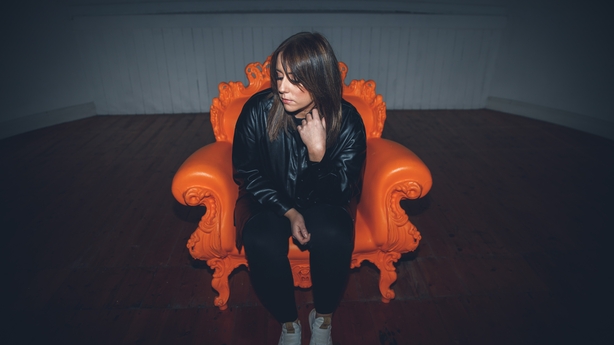 Last year, Rainey also took part in the ensemble, Irish Women in Harmony, whose cover version of The Cranberries' Dreams amassed well over a million Spotify streams.
"My wish for the new songs is they find the ears that need them," she says. "If they do that, I'll be happy. All I have to offer the world is my version of my truth. To actually connect with what I'm saying I have to be honest. People will see through me if I don't, and I'll see through myself, which is worse."
Rainey recently appeared in a TV special celebrating the 75th birthday of folk singer and songwriter Donovan, where she performed his songs Catch the Wind and Colours. She also contributes three songs to the soundtrack a forthcoming feature film.
Stephanie Rainey plays: Roisin Dubh, Galway, December 2, Dolans, Limerick, December 3, Whelan's, Dublin, December 9. More dates to be announced.
Friends: The Reunion will be available on Thursday, May 27 in Ireland on-demand from 8.00am and will then air on Sky One at 8.00pm.