Cork singer Stephanie Rainey is back with a new song, No Cowboy. We asked her the BIG questions . . .
The song is taken from her upcoming EP, due for release later in 2021, and reflects on misgivings with the music industry and the road to redemption that follows, as an artist picks herself back up and strives to play the game on her own terms.
We need your consent to load this YouTube contentWe use YouTube to manage extra content that can set cookies on your device and collect data about your activity. Please review their details and accept them to load the content.Manage Preferences
"My wish for the new songs is they find the ears that need them, she says. If they do that, I'll be happy. All I have to offer the world is my version of my truth.
"To actually connect with what I'm saying I have to be honest. People will see through me if I don't, and I'll see through myself, which is worse."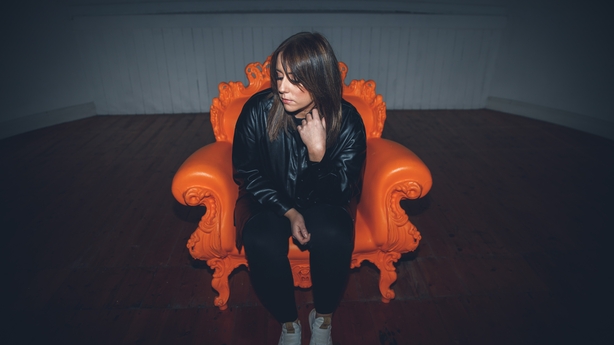 A follow-up single, Woman, is due for release on March 12th, and Stephanie will also take part in a forthcoming TV special celebrating the 75th birthday of folk/pop singer and songwriter Donovan, when she will perform Catch the Wind and Colours, two of Donovan's best-known songs.
She also contributes three songs, Please Don't Go, Catch the Wind, and Colours, to the soundtrack a forthcoming feature film, details of which will be announced shortly.
Tell us three things about yourself?
I write and sing songs, I have a hyperactive beagle named Freddie, and I can sing most of Flying Without Wings by Westlife in Irish.
How would you describe your music?
I think at its core the sound is in the pop realm, but the content is more alt pop. My lyrics are honest - I try to write about things that aren't said all the time and that I think people will relate to - even if that means an uncomfortable level of honesty for me. The only way to create a connection is to tell the truth, so that's what I try to do.
Who are your musical inspirations?
I've realised lately that I'm more inspired by songs than artists. It could be The Beatles or Justin Bieber - if the song is good - I'm inspired by it and I never discriminate based on who's singing it. Right now, my favourite artists are Maren Morris and Finneas - I have them on repeat.
How did you occupy yourself during the coronavirus lockdown?
I've spent most of the lockdown writing and recording new music and figuring out how to make things work when everything is stripped away. I have a home studio and I've been able to do a lot of things remotely - writing with other artists over Zoom, live streams - so I've definitely kept myself busy. And obviously, I made banana bread.
What's your favourite song right now?
Finneas (Bille Eilish's brother/producer) has a song called I Lost A Friend and I am obsessed with it. The lyrics are just so, SO good. I can't stop listening to it.
Favourite lyric of all time?
At the risk of sounding completely self-obsessed - I'm going to choose one of my own songs. I have a song coming out soon called Woman - it's about my mom who was really, really sick last year and she's just made the most amazing recovery. They're the only lyrics I'd ever get a tattoo of so they must be my favourite! It's...
'You're a warrior - a fighter, a miracle, survivor'
If you could only listen to one song for the rest of your life what would it be?
Oooooo, that is a really difficult question but if I had to choose - probably Fix You by Coldplay.  I feel it every single time.
Where can people find your music/more information?
Spotify, Instagram, Facebook, YouTube