The BBC has released the first images of Jamie Dornan in new mystery thriller The Tourist.
The six-part thriller has echoes of Steven Spielberg's debut feature Duel and cult Australian movie Wake in Fright, and it sees Dornan, who was recently seen in Wild Mountain Thyme, in the lead role as an unnamed man who is ruthlessly pursued through the unforgiving Australian outback by a truck determined to drive him off the road.
This dangerous cat and mouse game leaves him seriously wounded in hospital and with no memory of who he is and why these shadowy figures from his past are still chasing him.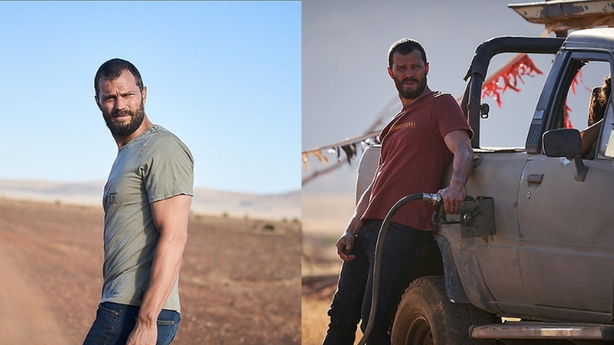 He sets to find out more as he traverses the vast and deadly outback before he is hunted down by the people who wish to kill him.
The cast also includes Danielle Macdonald (Patti Cakes), Shalom Brune-Franklin (Line of Duty), Ólafur Darri Ólafsson (Trapped) and Alex Dimitriades (The Cry).
This will be Co. Down actor Dornan's first TV role since starring in 2018 miniseries Death and Nightingales in 2018.
According to the BBC, who have collaborated with HBO Max for the production, the series will take a number of "shocking, surprising, funny and brutal turns".
The official synopsis for the series reads: "Jamie Dornan stars as a British man who finds himself in the glowing red heart of the Australian outback, being pursued by a vast tank truck trying to drive him off the road.
"An epic cat and mouse chase unfolds and the man later wakes in hospital, hurt, but somehow alive. Except he has no idea who he is. With merciless figures from his past pursuing him, The Man's search for answers propels him through the vast and unforgiving outback."
The Tourist is expected on BBC One later this year.