Enniscorthy singer Steven O'Brien has released his new album, Turret Rocks. We asked him the BIG questions . . .
The follow-up to his 2011 debut Decency Week, O'Brien says the new album is, "A lockdown clear-out that unearthed several old tracks, some recorded as long as six years ago.
We need your consent to load this Spotify contentWe use Spotify to manage extra content that can set cookies on your device and collect data about your activity. Please review their details and accept them to load the content.Manage Preferences
"A lot had changed in the meantime; there were lost loved ones, new additions to the family, and mental illness diagnoses, life being that thing that happens while you're making other plans."
He adds, "It just didn't sit well thinking the songs might never see the light of day. Spite can be a great motivator."
Having previously won comparisons to Jonathan Richman, XTC, and Wreckless Eric, O'Brien says his new songs take the listener on "an acerbic jaunt through what historians will look back on as the lost decade between the financial crash and the global pandemic".
Tell us three things about yourself?
I once screamed on a Yoko Ono song. Well it's a half-truth, I screamed into a microphone and speaker that was set up in the Museum of Modern Art New York. The receptionist told me all the screams were recorded for a song that Yoko was working on. I've not received my royalties yet, Yoko, if you're reading!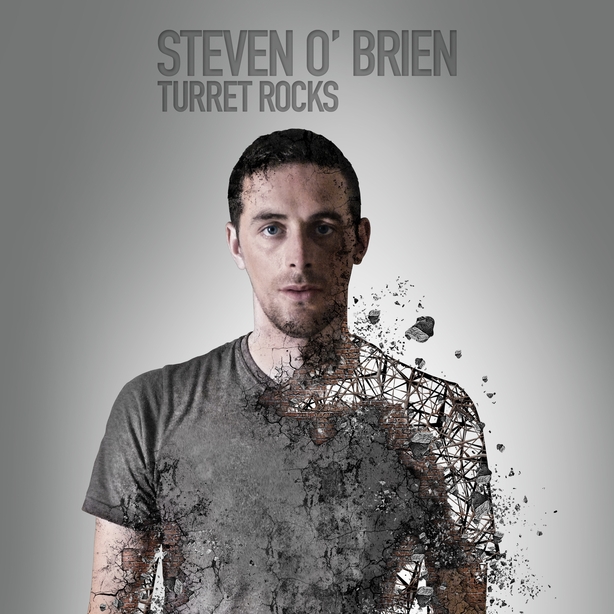 When I was sixteen, I was player of the year for the local football team. I played in goal. 20 years on I've still got the trophy and dining out on it. My kids look at it in awe. They think I was Peter Schmeichel or someone. I did tell them I had trials for Newcastle. That's also a half-truth.
In 2017 I was diagnosed with OCD. I still can't stop thinking about it. I think of all those meltdowns I had if I didn't get to eat my breakfast with my lucky spoon. It all makes sense now. I was very lucky to do CBT when it was starting up in Wexford. There wasn't a waiting list. There's a lot of great people working in the mental health service.
How would you describe your music?
Top, top music. With a good moral compass, the courage of its convictions and a low centre of gravity.
Who are your musical inspirations?
The Beatles and my Da. My earliest memories were listening to The Beatles the albums being around the house, the artwork, the funny lyrics, the bits of talking between songs, it blew my mind. My Da had a double cassette player. With two mic inputs. He had these two tiny black microphones. He would record himself singing Golden Slumbers and all. Double track his voice. He did magical stuff with that cassette player. He had jet black hair and a big beard like Macca on the Let it Be cover. I thought he was a Beatle for a while.
How have you been occupying yourself during lockdown?
In my other life I work for a German supermarket giant. I've been busy with that. I also decided to release an album that had been gathering dust. There was a bit of work in that. I bought a sampler and started working on a lifelong ambition of making a concept album about snooker. In the vein of Kraftwerk's Tour De France. I've been busy sampling the sound of snooker balls crashing together.
What is your favourite song right now?
Kid Stuff by Sinead O'Brien (no relation). The song came on the radio the other night when I was driving home from work. It came out of the speakers and slapped me in the face. Her delivery is fantastic and her turn of phrase. Don't get me started on the lyrics. "Meditate a ring around sun" the guitar riff it's like it's been ingrained in your brain for years. Ticks all the boxes for me.
What is your favourite lyric of all time?
Landlocked Blues by Bright Eyes. "And there's kids playing guns in the street, And one's pointing his tree branch at me, So I put my hands up I say, `Enough is enough, if you walk away I walk away (And he shot me dead)'" This song was out around the time of the Iraq War and every line gets me right in the feels.
If you could listen to one song for the rest of your life, what would it be?
Paranoid Android by Radiohead. There's plenty going on in this song to keep me interested for a long time. For me it's my generation's A Day in the Life or Bohemian Rhapsody. Lately I've been watching a live version from Later . . . with Jools Holland recorded around the time OK Computer came out. Also, there is this super reggae cover version. So technically I could listen to that as well. Right?
Where can people find your music/more information?