Irish poet and performer Sinead O'Brien has released her new song, Kid Stuff. We asked her the BIG questions . . .
Speaking about the track, she says, "Kid Stuff shows up all different tones on different days. There's something alive in it which cannot be caught or told. It is direct but complex; it contains chapters. This feels like our purest and most succinct expression yet."
We need your consent to load this YouTube contentWe use YouTube to manage extra content that can set cookies on your device and collect data about your activity. Please review their details and accept them to load the content.Manage Preferences
O'Brien's writing has been published by the esteemed London Magazine, whose alumni include T.S. Eliot, Sylvia Plath, and William Burroughs. She is scheduled to play the Workman's Club in Dublin on October 22nd.
Tell us three things about yourself?
I'm from Limerick City, I've been living in London since 2013 and Paris briefly right before that. I love London. It feels like a good centre point for me to be when it's in full swing - when it's fully on. It serves this immense feeling of possibility. There is access to so much action and it just feels really good to be engaged and plug into the city. When I want to get out of London, I get intense cravings to go straight to the sea - so I do. The west coast of Ireland is my go-to place to re-energise and get a clear head. I'm also a Womenswear designer at Vivienne Westwood so I spend my days at the design studio in South London and on the flip side of that I make music and write during any moments I can steal in the day! I love to spend my night shift working on music. I think my mind is quite creative when the light fades-maybe I'm trained this way!
How would you describe your music?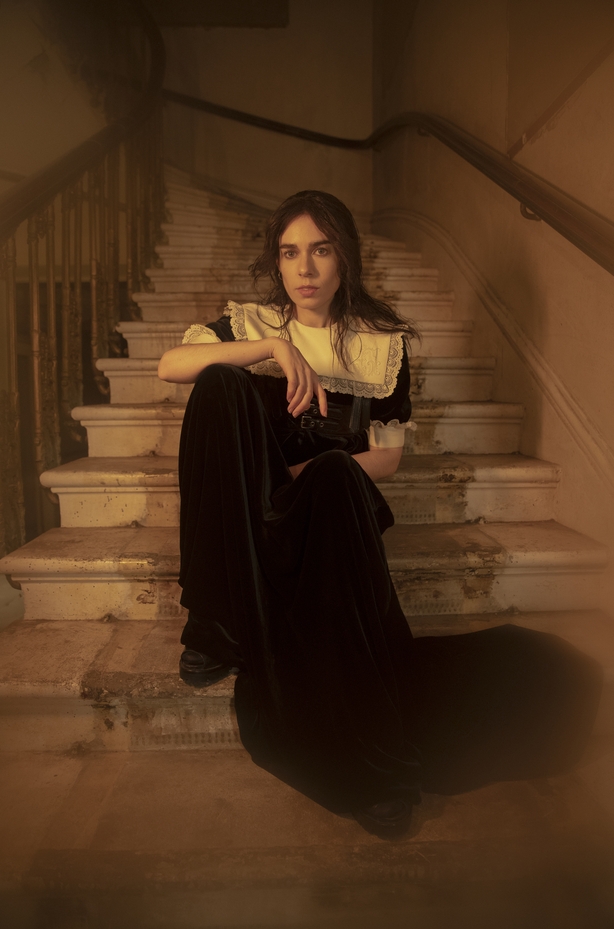 Energetic. It's about driving an idea through to its final resting point.
Who are your musical inspirations?
Pixies, Nick Cave, My Bloody Valentine, Bowie, The Fall, Bjork...
How are you occupying yourself during the coronavirus lockdown?
I'm writing, researching, walking, working, creating, and watching great films. It's a perfect opportunity to replenish the well of images!
What's your favourite song right now?
The Whisperers by The The.
Favourite lyric of all time?
I could meditate a long, long time on that. I'd have to go with some lines from Live Forever by Oasis because they hold a lot of meaning for me and my friends. It binds us together.
"Maybe I just wanna fly, Wanna live, I don't wanna die, Maybe I just wanna breathe, Maybe I just don't believe, Maybe you're the same as me, We see things they'll never see, You and I are gonna live forever"
If you could only listen to one song for the rest of your life, what would it be?
Maybe Hurricane by Bob Dylan. It's such a brilliant piece musically with a vital message. And that soaring violin - so urgent. I could also deal with Marquee Moon on a loop - I've already tried that. Works really well.
Where can people find your music/more information?
Follow my Instagram: sineadobrien_ Sign up to my mailing list for updates and a look behind the scenes too!