Oscar winner Neil Jordan told The Tommy Tiernan Show on Saturday night that he saw "extreme vulnerability" in Tom Cruise when their paths crossed for Jordan's 1994 film Interview with the Vampire: The Vampire Chronicles.
When host Tiernan asked Jordan for "an example of an actor showing a vulnerability that normally wouldn't be seen", the writer-director recalled the first time he met Cruise to talk about him starring in the adaptation of the Anne Rice bestseller.
We need your consent to load this YouTube contentWe use YouTube to manage extra content that can set cookies on your device and collect data about your activity. Please review their details and accept them to load the content.Manage Preferences
"A vulnerability that normally wouldn't be seen..." mused Jordan. "Oh God... That's a difficult question, Tommy. Say, Tom Cruise when I cast Tom Cruise in Interview with the Vampire, yeah?
"Now, Tom Cruise at the time was the biggest star in the world. I've always admired him as an actor. I'd seen him in Born on the Fourth of July; I'd seen him in things and I always thought, 'There's something really interesting in this guy'. And, when they recommended I meet him to play this character, Lestat, I was kind of shocked, because he's half the size of the character as described - he's quite small."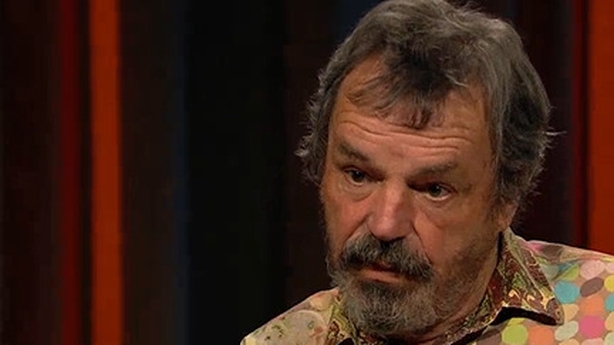 "I went to meet him and there was a chilly thing there," Jordan remembered. "There was a chilling kind of concentration there, which was extraordinary, I thought.
"And there was also the fact that his life, being a huge star, and having to keep his privacy so kind of insanely intact - there was almost a vampiric thing about that. Do you understand what I mean? So, I saw somebody like him in a state of extreme vulnerability, actually, and having to prove himself in a strange way."
"And how does that affect the work on set?" asked Tiernan.
"Everything," replied Jordan. "It affects everything."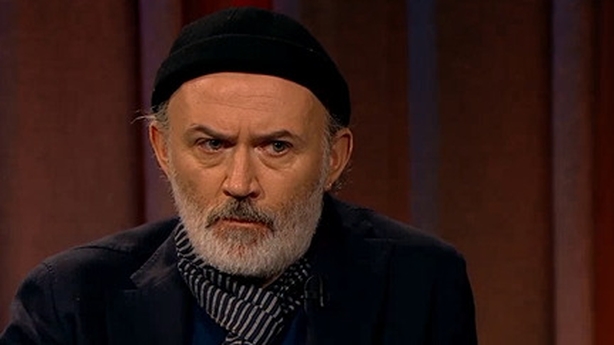 "How?" Tiernan enquired.
"Well, some people demand not to be looked at directly," said Jordan. "Now, I've never come across that, you know?
"That kind of weird fame does things to people... The entertainment industry, it chooses young, beautiful 'things' at an age when they are not prepared for the kind of exposure they will suffer. It kind of subjects them to this and sees will they survive or not.
"I mean, you're seeing all those documentaries at the moment, aren't you? About Britney Spears and these different people who are mainly women, actually, but I'm sure it happens to men as well.
"They are so ill-prepared for the lives they are thrown into they become kind of either monsters to the world at large or even often to themselves - you know that kind of thing?"
"This is a very complicated conversation, Tommy!" laughed Jordan.
"Yeah, yeah - I don't mind," replied Tiernan.
You can watch the interview in full on the RTÉ Player.
Tiernan closed the season by saying that he will return with the sixth series next year.