The 63rd Grammy Awards will take place on Sunday, March 14th. Here's what you need to know about music's biggest night of backslapping and gong-giving
In what has been the worst year for the music industry in living memory, this year's Grammys will be anxious to play cheerleader and show how music, both recorded and live, will make the comeback of the century when we eventually return to some kind of normal.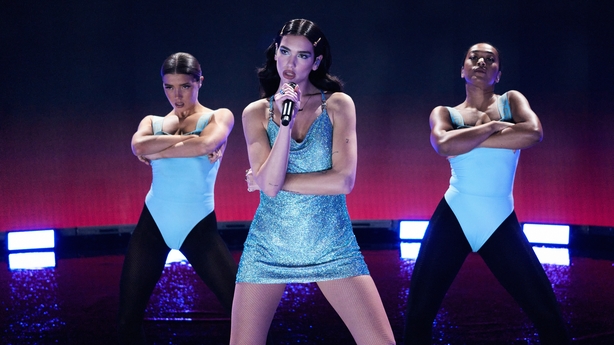 And like all award ceremonies since the pandemic struck, changes in staging have had to be made as everyone learns to live with Covid. This year's Grammys will be half-live and half-virtual, with performers playing live in the Staples Center, and some winners accepting their awards from home. Which at least is another chance to snoop around the houses of the rich and famous.
However, as we have seen from the terrible damage the pandemic has inflicted on Ireland's €2 billion annual music industry, it's not just the "talent" who are suffering. It's also the thousands of backstage and backline people who make the magic happen.
Last March, Haim embarked on a deli tour to commemorate the start of their careers. This March, Haim will be performing at the Staples Center at the Grammys. pic.twitter.com/SB5V9wleBq

— Haim Source (@haimsource) March 7, 2021
So, in a nice touch, the Grammys will also honour the unseen workers of the global music industry. "From bartenders to box office managers, those who work day-to-day at the Troubadour (Los Angeles), the Hotel Café (Los Angeles), the Apollo Theater (New York City), and the Station Inn (Nashville) will present various categories throughout the night," say Grammy organisers.
When, where, and how will the show take place?
After being delayed from January 31 due to the coronavirus pandemic, this year's Grammys have been pushed back to Sunday, March 14.
The Recording Academy, who run the ceremony, said in a statement that "artists will be coming together, while still safely apart, to play music for each other as a community and celebrate the music that unites us all."
We're thrilled to welcome @TheDailyShow host, Emmy-winner, and GRAMMY-nominee @TrevorNoah as the host of the 63rd #GRAMMYs!

We can't think of a better person to serve as Master of Ceremonies for Music's Biggest Night. ?? pic.twitter.com/vbFqPbXfgl

— Recording Academy / GRAMMYs (@RecordingAcad) November 24, 2020
Earlier this year, a joint statement issued by the Recording Academy, and broadcast network CBS read: "The deteriorating Covid situation in Los Angeles, with hospital services being overwhelmed, ICUs having reached capacity, and new guidance from state and local governments have all led us to conclude that postponing our show was the right thing to do.
"Nothing is more important than the health and safety of those in our music community and the hundreds of people who work tirelessly on producing the show."
This year, the main event will take place in the Staples Center in LA with only presenters and performers appearing on the night and nominees joining from home in a similar fashion to the recent Golden Globes ceremony.
There will be no live audience in the venue and performers, nominees and a limited number of their guests will be allowed into the auditorium.
Who is nominated?
With a total of 84 awards across rap, rock, country, R&B, classical, jazz, pop, and quite possibly Bolivian nose flute jazz fusion, the Grammys has always been keen on covering all possible bases. This one for everyone in the (limited) audience approach certainly flatters the eggshell egos of the music world but it is also a reflection of the myriad different genres of music out there.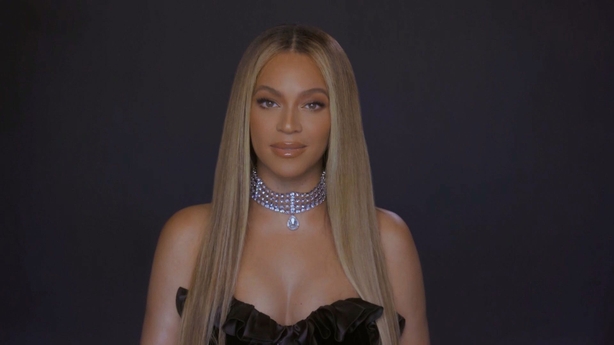 Irish ears and eyes will be on sole Irish nominees Fontaines D.C., who are in the running for Best Rock Album (that's albums "containing at least 51% playing time of new rock, hard rock or metal recordings). The Irish five-piece are up against Michael Kiwanuka, Grace Potter, Sturgill Simpson, and The Strokes on the night.
We need your consent to load this rte-player contentWe use rte-player to manage extra content that can set cookies on your device and collect data about your activity. Please review their details and accept them to load the content.Manage Preferences
There is even an award for Best Album Notes (and why not?) In the main categories but in terms of the main categories, 24-time Grammy winner Beyoncé leads this year's shortlist with nine nominations, followed by Dua Lipa, Taylor Swift, and Roddy Ricch with six nods each. See the full and dizzying list of nominees here.
Who is hosting the ceremony?
This year's Grammys will be presented by Daily Show host and comedian Trevor Noah, himself a Grammy nominee (he got the nod last year for Best Comedy Album for his Son of Patricia comedy special).
It will be the first time Noah will anchor the big night and speaking about his latest gig, he said, "Despite the fact that I am extremely disappointed that the Grammys have refused to have me sing or be nominated for Best Pop Album, I am thrilled to be hosting this auspicious event.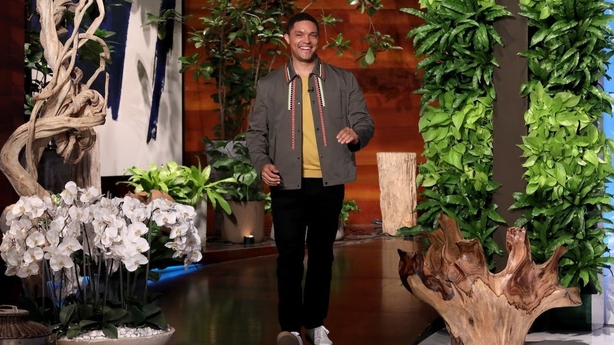 "I think as a one-time Grammy nominee, I am the best person to provide a shoulder to all the amazing artists who do not win on the night because I too know the pain of not winning the award! (This is a metaphorical shoulder, I'm not trying to catch Corona). See you at the 63rd Grammys!"
We like Noah and his talent for sailing close to the wind while keeping his boyish charm intact, no mean feat as today's culture wars become increasingly divisive.
Who will be playing live on the night?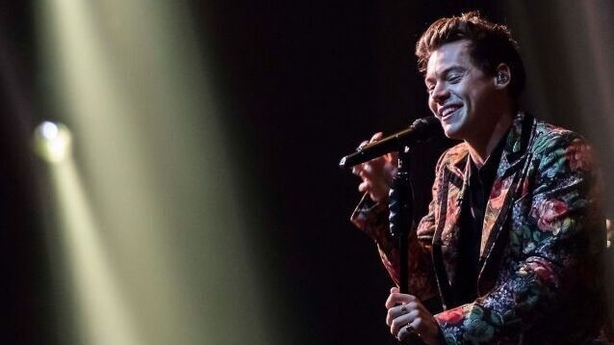 Taylor Swift, Billie Eilish, Dua Lipa, BTS and Coldplay's Chris Martin are among the acts who will take to the stage on Sunday night in the Staples Center. Megan Thee Stallion, HAIM, Harry Styles, Post Malone, Bad Bunny, John Mayer, Miranda Lambert, DaBaby, Lil Baby, Roddy Ricch, Doja Cat and Brittany Howard will also play live on the night.
Who could win what and why?
Call us biased, but obviously, we'd like to see Fontaines D.C. win in the Best Rock Album category for A Hero's Death. They face competition from a resurgent The Strokes, Sturgill Simpson and his fourth album, the sleazy mess o' trouble that is Sound and Fury, Kiwanuka by Michael Kiwanuka, and Daylight by Grace Potter so fingers crossed for the adoptive Liberties lads.
We need your consent to load this YouTube contentWe use YouTube to manage extra content that can set cookies on your device and collect data about your activity. Please review their details and accept them to load the content.Manage Preferences
As we've said, there's a dizzying 84 categories but traditionally it's the golden gramophone for Record of The Year that everyone wants to take home. It's a tight race (and wouldn't it be fun if Black Pumas won for Colors) but we reckon it could come down to a battle royale between Beyoncé, who has more Grammys than even U2, with her song Black Parade and Dua Lipa's elasticated pop banger Don't Stop Now.
We need your consent to load this YouTube contentWe use YouTube to manage extra content that can set cookies on your device and collect data about your activity. Please review their details and accept them to load the content.Manage Preferences
It's another tight race in the Album Of The Year category with a field featuring several MASSIVE acts whose sideboards already groan under the weight of several Grammys. Coldplay are in the running for Everyday Life (and interestingly LA homeboy Chris Martin will be in the room on the night, which is convenient). Haim released their third and best album Women In Music Pt. III last year and they're well worth a punt, and Taylor Swift gave The National cred on her Folklore album, but we'd like to see Dua Lipa take home the gong for last year's best pop album, Future Nostalgia.
Where can you watch the ceremony?
Unfortunately, no Irish TV channel will be airing the ceremony, bur we will be bringing you all the winners and highlights right here!
Viewers in America and streaming subscribers can watch The Grammys live on CBS and the streaming service Paramount+ at 8.00pm Eastern Time. Organisers say that viewers, "will be given unprecedented digital access to GRAMMY Awards content with GRAMMY Live, which will stream internationally on GRAMMY.com and via Facebook Live, the exclusive streaming partner of GRAMMY Live."