It's hard to believe that we've been in some form of a lockdown for almost twelve months, but yet It feels like just yesterday I was sitting in front of the TV in Dublin 8 with my housemates, watching as Leo Varadkar's announced the first lockdown

I spent the first two weeks of 2021 restricting my movements after someone close to me tested positive for Covid-19 and I was deemed a close contact. It was a very worrisome time, made harder by the fact that we had to stay away from them, unable to offer them comfort while they were sick.
It really opened my eyes to the virus and how easily it can be transmitted. Thankfully, my loved one recovered from it, but it did knock them for six. My heart breaks for those who've lost loved ones, and those who are seriously ill with it.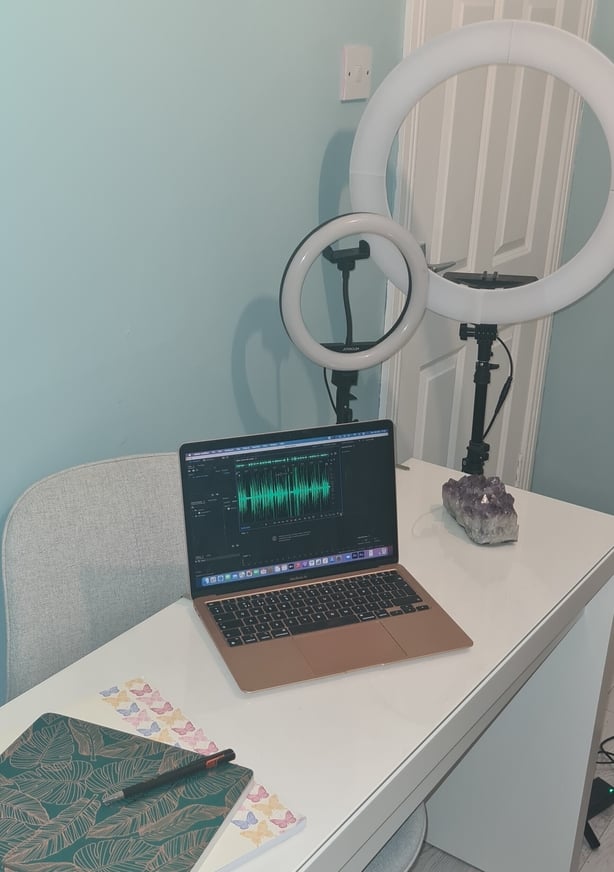 My living arrangements have changed since we first went into lockdown last year. In September, I decided to move back to my parents' house to save for a while. I'm very grateful to be able to do that, and to my parents for having me back.
Adjusting to life back at home took some getting used to, but spending time with my family has been lovely. I also love being home with my dog, Sparkles, with whom I've enjoyed many seaside walks since I moved back.

Moving home wasn't an easy decision to make, as I loved the house I lived in, and I absolutely adored my housemates, and still do. They were my rocks throughout the first few months of lockdown when we were unable to see our families and friends because of restrictions. I'm so thankful to have had them by my side for that, and for all the lovely memories we created together.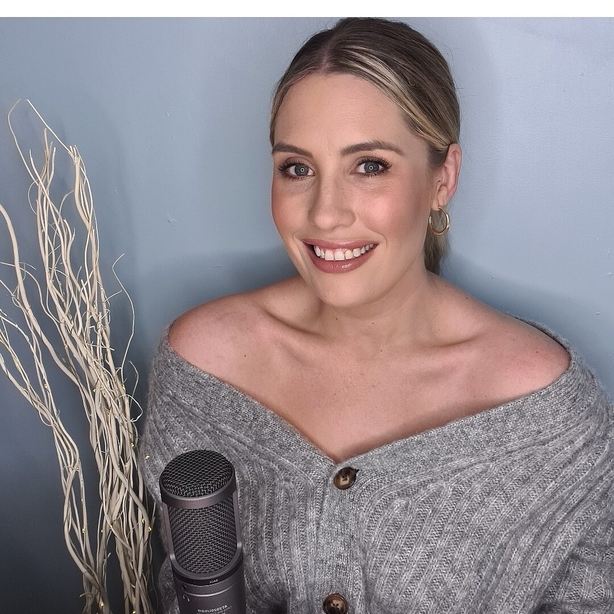 Work has remained somewhat normal for me in the last twelve months. I have continued to go into the studio to present The Request Show on 2FM every Sunday, and I go into the office weekday mornings for the 2FM Breakfast Show too. It's lovely to get into the office for a few hours, but I desperately miss the hustle and bustle of days past. The once-bustling building is now very quiet, with only a small number of masked faces allowed in to work on live broadcasts.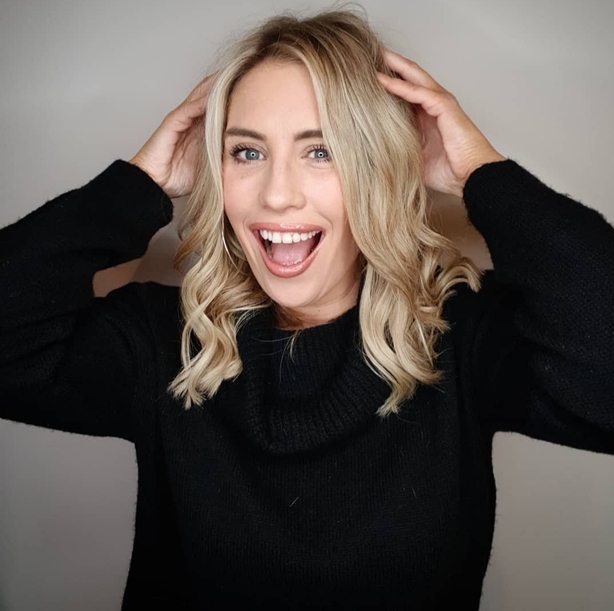 While most of my working time is spent in the studio, I also get the opportunity to work from home. I've turned the spare room into an office and studio space, which I've used for show prep, recording voiceovers, zoom interviews, and more.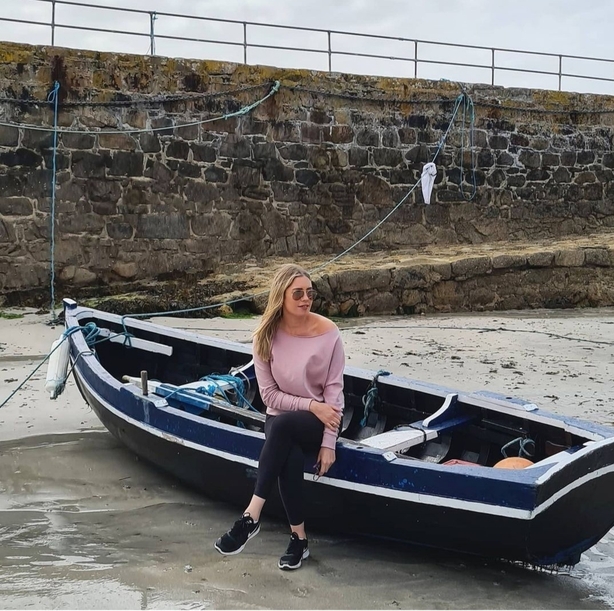 In January, I launched an IGTV wellness series called All Will Be Well, a passion project which was recorded and filmed in the comfort of my spare room. In the four-part series, I spoke to different people from various areas of the wellness world, including a naturopath, a psychologist, an energy healer, and a careers coach. I'm currently in the planning process for a second series, which I'm hoping to launch in March.

In February, I hosted the Junk Kouture final on RTÉ 2 with my friend Laura Fox. I'd done some TV presenting before, but this was by far the most exciting show I've worked on. I loved every minute of it, and after spending the majority of the past twelve months in gym gear, it was lovely to get dolled up for the occasion.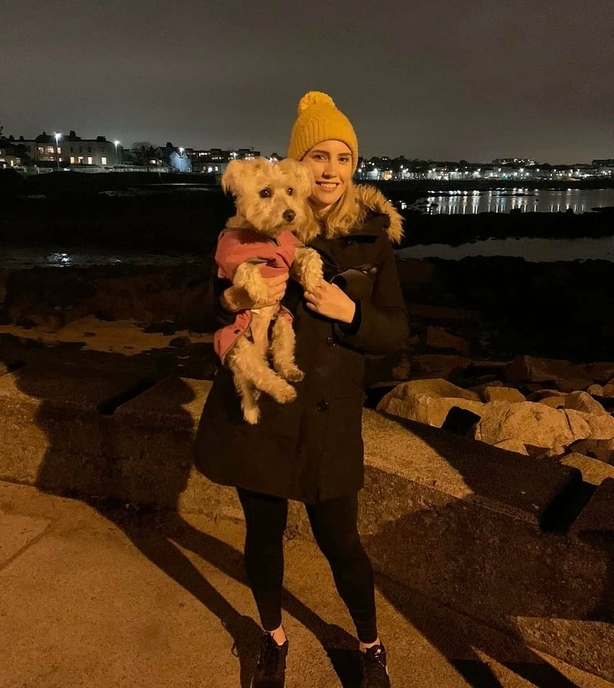 Like most people, I spend a lot of time daydreaming about places I'll visit when we're allowed to travel again. I've recently added Costa Rica and Belize to my growing bucket list, after reading about them in Daniella Moyles book Jump. Bucket list aside, I'd be happy for the chance to just spend a day sitting in a garden with my friends, something I probably took for granted before the first lockdown.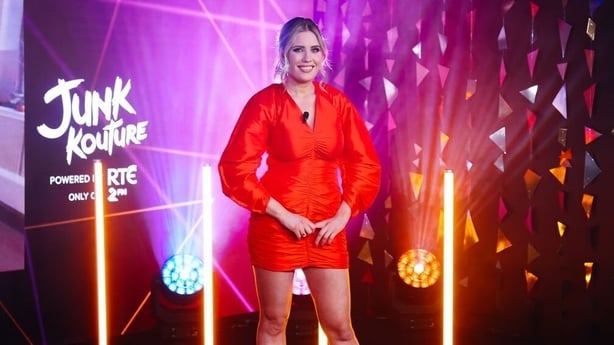 I spent some time in Connemara when the restrictions were lifted last summer. My friend, who also happens to be my old housemate, is from there, and we spent a few days exploring its stunning coastlines and villages last year. I've been itching to get back ever since, so I'm hoping I can get there again this summer. There are so many places I would like to explore and visit in Ireland this year if we're allowed to do so.
It's been a very tough year for everyone, with so many lives sadly lost. I'm in complete awe of our frontline workers who have worked tirelessly to keep us safe. We still have a lot of work to do to beat the virus, but the arrival of the vaccine has given us hope for a brighter future. I very much look forward to when we can hug again.
Emma Power presents The Request Show, 7pm-9pm, Sundays, RTÉ 2FM.
Read Emma's first account from last August here