It's been all change in Drivetime presenter Cormac Ó hEadhra's life in the past year. "I've moved station, programme, teams. I've moved towns, house. My son started school.
"Plus ça change, plus c'est la meme chose," writes the RTÉ Radio 1 and Raidió na Gaeltachta current affairs presenter.
We got settled in....and in....and in further with lockdown! Last August, against the societal current it seemed, our family moved back to Dublin just as everyone else seemed to be leaving the capital.
I was about to start work on Drivetime. My son, Eoin, was enrolled in a school in Dublin. So my wife, son and I bid farewell to the long commute from Dublin to Mullingar, but with a heavy heart as we loved living there. But the job initially was to get settled in to Dublin. Thankfully it has gone well.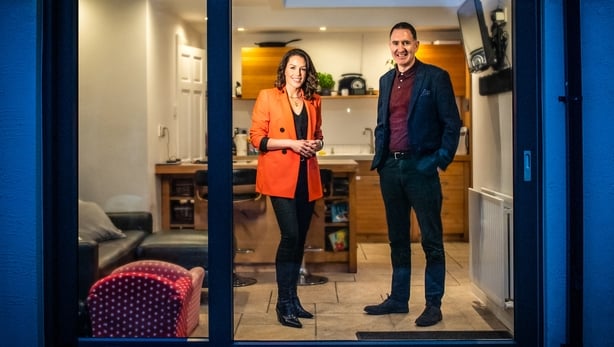 Our Drivetime team has worked really hard on the work transition too. Sarah McInerney (Cormac's co-presenter) and I had never worked together before. But we have a superb team of producers and researchers with us. The group has a dogged work ethic and a good sense of humour, which helps a lot.
We work at home on alternate weeks to keep team numbers down. I'd been broadcasting from home since last March with Raidió na Gaeltachta so was used to the dynamic. Broadcasting in current affairs generally always demands high levels of concentration, care and zest.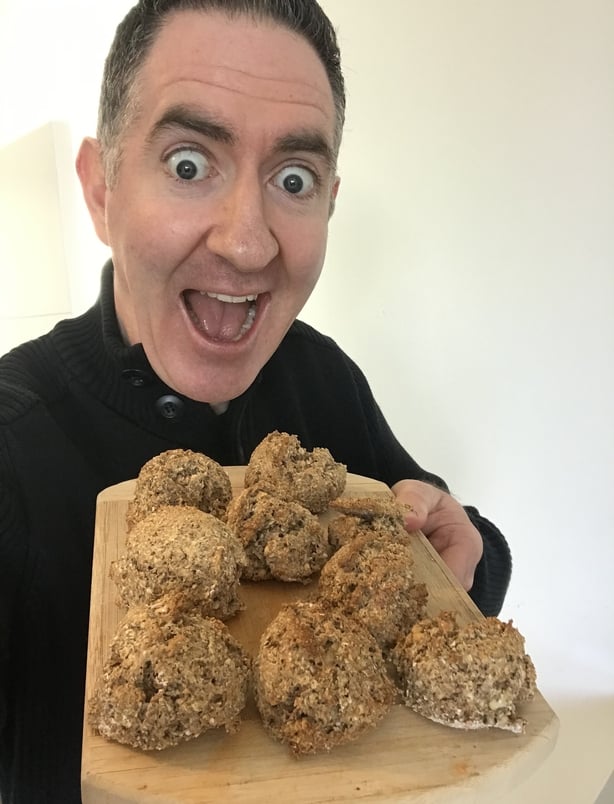 But broadcasting current affairs from home requires an extra bit of agility. Thankfully, we have great colleagues who smooth over the cracks!!
I think we all see children missing out on time with pals during lockdown. Eoin is no different. But thankfully his father is a big clown who's happy to play football, hurling, rugby and whatever else tickles his fancy. I've even dragged him into baking scones at times – I'd give some politicians or Darina Allen a run for their money.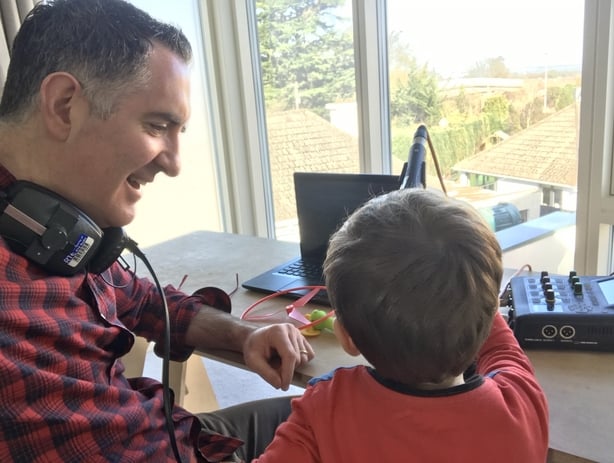 That's before throwing home-schooling into the mix. Tá Mamaí iontach ag an obair bhaile - múinteoir níos fearr ná Daidí. I think we all have a greater appreciation of what teachers do after doing our bit at home. My wife is a brilliant woman who juggles demanding work with more than her fair share of keeping Eoin occupied.
I haven't seen my parents for months. That's been difficult. However, a lot of people have suffered loss and pain in many ways because of this pandemic and that is incentive enough to keep going with public health advice.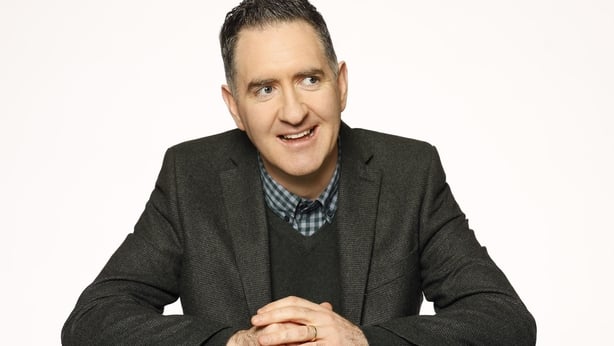 Appreciating small things is what gets us through the lockdown – walks in the park, a takeaway coffee, a swim in the sea, watching a movie together as a family, ice-cream on Sundays. Of course, we all need more socialisation, new horizons and experiences in our lives. Hopefully that will come with time. But when all is said and done, perhaps those small things may end up being the most important anyway.
Read Cormac's first account from home last year when he was living in Westmeath here