"Emerging from lock-down imbues me with a mix of joy and apprehension," says R na G presenter Cormac Ó hEadhra, who also presents RTÉ Radio 1's Saturday with Cormac Ó hEadhra.
"Like many, life in lockdown has meant a restructuring of the day - the long, unhealthy, back-aching commute has gone, mostly. It's been replaced with a morning walk with the family after some early morning work and a phone call with my R na G producer.
"Keeping my son Eoin - who is nearly five - occupied and engaged in some kind of developmental activity has been ever present during lock-down. Even giving me a haircut was an activity. We do, however, allow a quota of TV during the day, but limit it, and, surprisingly, he doesn't complain. He's allowed to watch some cartoons when I'm upstairs broadcasting for Raidio na Gaeltachta.
"I've adapted the political adage of 'never wasting a crisis' to my parenting - my son has wondered why his beloved crèche is closed and why we're working from home. We've gently explained it's down to 'a bad flu going around'. He's accepted that.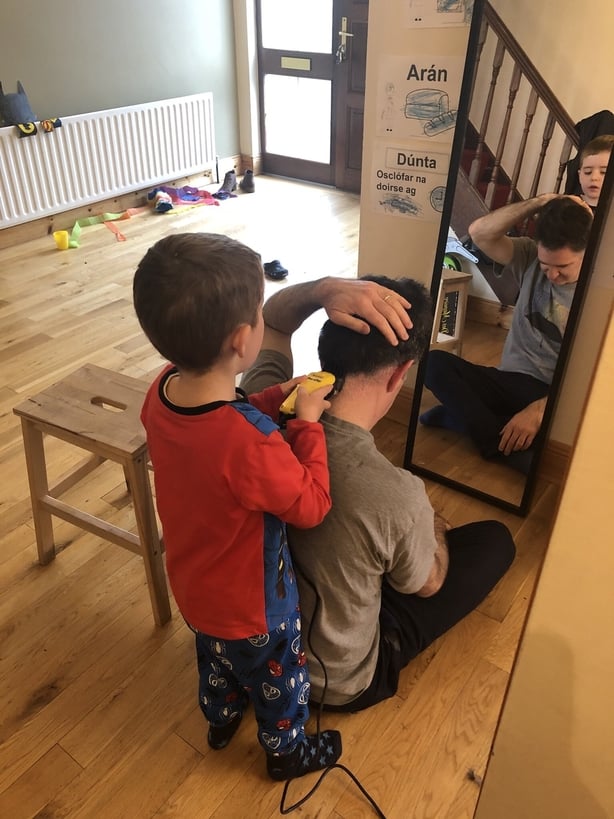 "Last summer I decided to swim in the outdoors year-round. I'm originally from An Cheathrú Rua in the Gaeltacht, in County Galway but I am now living in Mullingar, County Westmeath.
"I never swam throughout winter before. It was great, and an added benefit was that I could steal away to a lake near home for a brief swim - which helped during lockdown. Like many, I've also discovered beautiful walks near home. Ireland is blessed with unparalleled beauty along woodlands and lakes and coastline. I look forward to seeing the sea again as re-opening continues.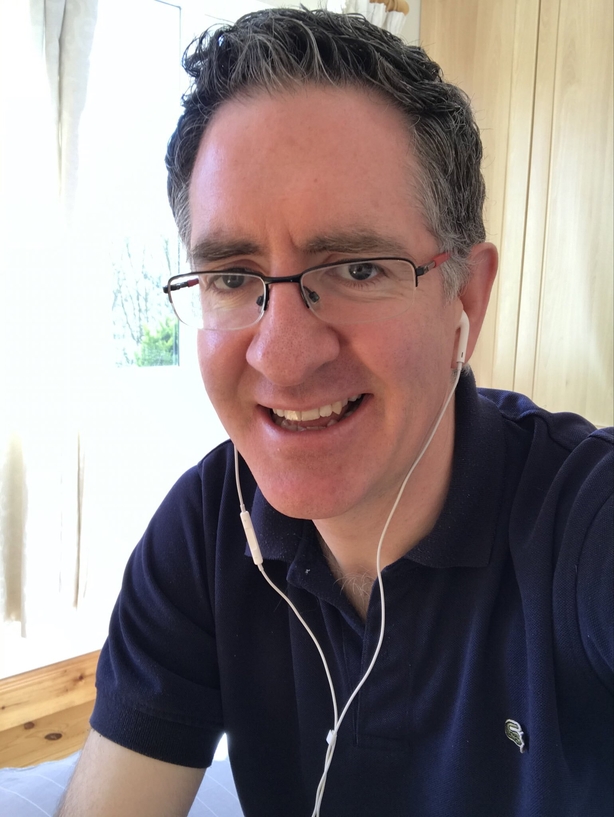 "Another benefit of continued re-opening is seeing my parents and family again soon - I haven't seen my parents for months. Speaking regularly on the phone is brilliant but there is a special alchemy in being in the presence of your loved ones.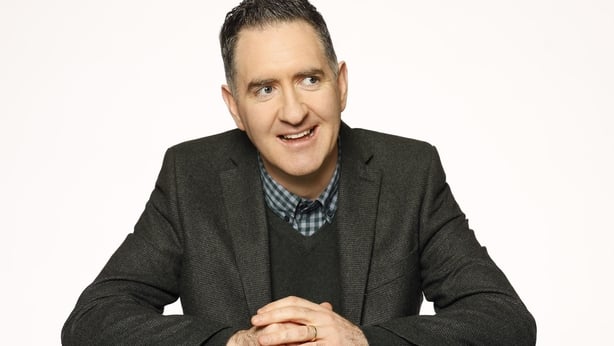 "Like many current affairs broadcasters, you spend your day either reading or listening or watching whenever you can. For pleasure, I'm currently reading Alain de Botton's School of Life, but I'm not far enough into it to give an appraisal.
"I've read Roger Deakin's Waterlog - I hadn't read it before - during lockdown and it's an erudite exposition of the joy of outdoor swimming in the UK."
Saturday with Cormac O hEadhra, RTÉ Radio 1, 1pm, Saturdays. Nuacht a 1 daily on RTÉ Raidio na Gaeltachta