The Rock & Roll Hall of Fame has revealed the 16 artists eligible for induction this year, with Kate Bush, the Foo Fighters, Iron Maiden, Carole King, Tina Turner and Dionne Warwick among the candidates on the ballot.
Also on the shortlist are Mary J Blige, the Go-Go's, Jay-Z, Chaka Khan, the late Fela Kuti and LL Cool J. 
Devo, the New York Dolls, Rage Against the Machine and Todd Rundgren complete the nominees, with the inductees set to be revealed in May once votes are counted.
Congratulations to the #RockHall2021 Nominees! Read more about this list and the 2021 Induction at https://t.co/iL9HlcGbDd pic.twitter.com/HWaQzuPsS3

— Rock Hall (@rockhall) February 10, 2021
Rolling Stone says that 1,000 artists, journalists and members of the music industry will select the inductees, with fans also able to vote at rockhall.com as part of a single 'fan ballot' that will be tabulated along with the other votes.
The chosen acts will be inducted in a ceremony at the Rock & Roll Hall of Fame in Cleveland, Ohio in the autumn.
Rolling Stone also reports that Carole King was previously inducted along with songwriting partner Gerry Goffin as a non-performer in 1990, while Tina Turner - nominated for the first time this year as a solo artist - was inducted in 1991 along with her late former husband Ike Turner as part of their duo. Foo Fighters frontman Dave Grohl was inducted as a member of Nirvana in 2014.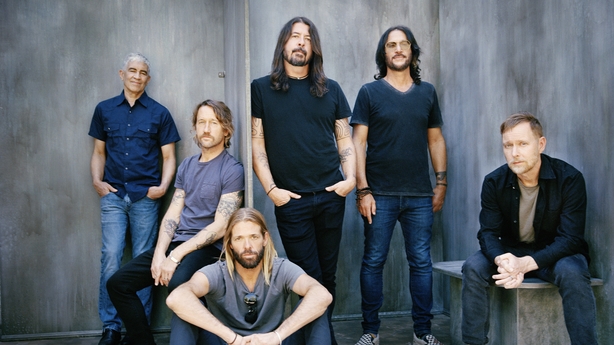 Kate Bush, Devo, Chaka Khan, Carole King, LL Cool J, the New York Dolls, Rage Against the Machine and Todd Rundgren have all featured on previous artist ballots.
"This remarkable ballot reflects the diversity and depth of the artists and music the Rock & Roll Hall of Fame celebrates," said Rock & Roll Hall of Fame Foundation Chairman John Sykes.
"These nominees have left an indelible impact on the sonic landscape of the world and influenced countless artists that have followed them."