Sacha Baron Cohen has "locked" Borat "away in the cupboard" and says he has no plans to play the character on screen again.
The 49-year-old funnyman, who reprised his role as the titular Kazakh reporter Borat Sagdiyev for last year's Borat Subsequent Moviefilm, admits he reprised the iconic role "because of Trump" as "there was a purpose to this movie."
Speaking to Variety magazine, he said: "I brought Borat out because of Trump. There was a purpose to this movie, and I don't really see the purpose to doing it again.
"So yeah, he's locked away in the cupboard."
We need your consent to load this YouTube contentWe use YouTube to manage extra content that can set cookies on your device and collect data about your activity. Please review their details and accept them to load the content.Manage Preferences
Baron Cohen recently revealed how his comedy can be more powerful than it appears on the surface.
"A lot of my comedy is uncomfortably pubescent. But when it works, satire can humble the powerful and expose the ills of society," he penned in an article for in Time magazine.
"As Abbie Hoffman, who helped lead the 1968 protests against the Vietnam War during the Democratic convention in Chicago, liked to say, 'Sacred cows make the tastiest hamburger.'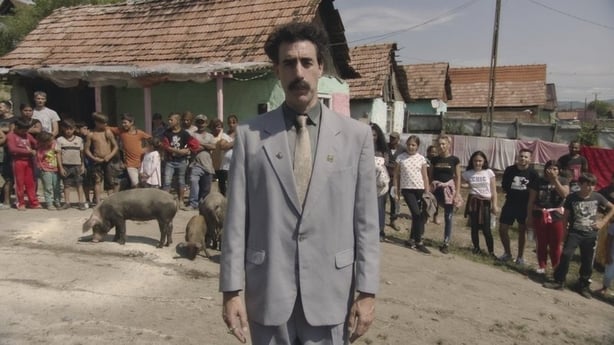 He added: "By getting people to reveal what they really believe, I have at times exposed the ignorance, bigotry and conspiratorial delusions that often lurk just below the surface of our modern lives."