25 years of Riverdance, Neil Hannon on Celebrity Mastermind, and Liam Gallagher on film - here are our Monday TV picks
Riverdance 25th Anniversary Show, RTÉ One, 9.25pm
Following its debut on the Eurovision Song Contest the year before, 25 years ago, on February 9th, 1995 the first full performance of Riverdance was given in Dublin's biggest indoor venue, then known as The Point. It went on to be seen by over 27 million people, and changed the face of Irish dancing forever, making it popular worldwide. In the same venue (now named the 3Arena) a new, bigger, more spectacular Riverdance premiered in a gala performance to huge acclaim. This programme starts with a brief documentary piece detailing the history of Riverdance, then presents the performance in full. As stage director John McColgan put it, now you can see the close-ups, the amazingly fast feet, the expressions and emotions of the dancers and musicians, and the creative camera angles that show the work more intimately and revealingly than is possible for an audience sitting in the stalls.
Celebrity Mastermind, BBC One, 6.30pm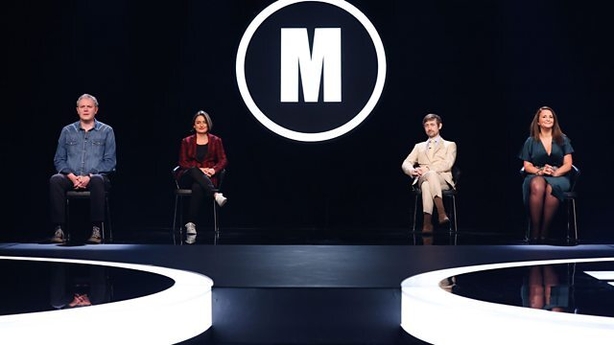 Neil Hannon of the Divine Comedy is among the four former Celebrity Mastermind champions braving the infamous black chair and donating to charity in a special champion of champions episode of the classic quiz. He'll do chivalrous battle with Miles Jupp, Zoe Lyons, and Lucy Porter and the specialised chosen topics are David Gower, Jacques Cousteau, Merchant Ivory's EM Forster film adaptations, and Victoria Wood. No prizes for guessing what subject Master Hannon, who will be dressed in a fetching equestrian cream suit and brown boots, will be tackling.
Ireland's Fittest Family Celebrity Speical 2020, RTÉ One, 6.30pm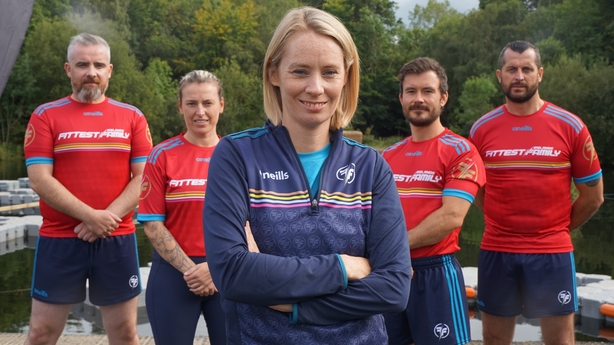 Time to work off those Christmas pounds albeit by looking at more telly as four celebs and their families go head to head in the new Fittest Family HQ in County Wicklow. The setting has it all - swamps, forests, lakes and mountains and will be the crucible of family pride and pain for season eight of the show, which starts in the New Year.
The celeb families are all competing to win €10,000 for their chosen charity.?The runners up will all receive 1000 euro for their charity of choice.??
This year's celebrity teams are: Jockey Katie Walsh competes alongside her brother, jockey Ruby Walsh, sister in law, jockey Nina Carberry, and her brother in law. Charity: Laura Lynn Foundation
Television presenter and "influencer" James Kavanagh is accompanied by his partner William Murray and his niece Sarah Mulligan and nephew Séan Mulligan. Charity:?As I Am
Senator Lynn Ruane takes part with her partner Paul Walsh, her cousins Mick Ruane and Garry Elliot. Charity: Irish street league.
John Sharpson (Múinteoir John) who takes part with his wo brothers, Donal and Eamonn Sharpson, and his cousin Sorcha Keniry. Charity: Zamda
Awaiting them are the Pontoons of Pain, Hanging Tough, and the Eliminator - Grand Final. Be a darling and pass the Quality Street, will ya?
The Songs of Leonard Cohen with the RTÉ Concert Orchestra, RTÉ One, 11.25pm
We can't promise any secret chords or burning violins but here are Lisa Hannigan, Mick Flannery, Suzanne Savage, Phelim Drew and Moncrief and more with a tribute to the words and music of Leonard Cohen. Recorded live at the Bord Gais Energy Theatre, Dublin for RTÉ Radio 1, with the RTÉ Concert Orchestra last April.
Liam Gallagher as it Was, BBC Two, 11.20pm
Liam Gallagher approached Irish film maker Gavin Fitzgerald about making a film about his solo career after watching Notorious, the director's documentary about controversial MMA fighter Conor McGregor. The results are as chaotic and sentimental as you might expect from the no-filter singer and now solo artist. The film follows the younger Gallagher in the aftermath of the Oasis split in 2009 as he struggles to form a new band, the launch of the short-lived Beady Eye, his divorce, and how he found his feet again with new partner and manager Debbie Gwyther before finally launching his solo career in 2017. A companion piece of sorts to Oasis documentary Supersonic, Fitzgerald's film may be full of funny scenes of Liam talking about his estranged brother Noel but there is also a lot of real dislike from the younger Gallagher for his older sibling.