The artists and team behind Shine Your Light - Solstice on RTÉ on Sunday night have said they want the event to give the country a sense of hope and renewal as it looks to 2021 - and have encouraged people to join in with their own lights from 8:30pm.
Months in the planning, the RTÉ-Creative Ireland Programme event is calling on everyone to shine a light for an important, national moment of solidarity, on the eve of the 2020 winter solstice.
Shine Your Light - Solstice brings together a roll-call of Ireland's finest artists to celebrate the winter solstice on RTÉ One, RTÉ Radio 1 and the RTÉ Player. It follows on from the national moments of togetherness that were held in April and August.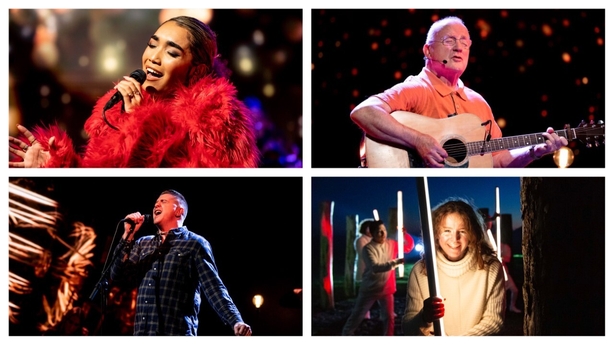 Christy Moore, Clannad, Sharon Shannon, Damien Dempsey, Erica Cody, Crash Ensemble, the RTÉ Orchestras and the Dublin Youth Dance Company will give viewers the chance to bask in the glow on RTÉ One.
Projection installations by Irish artists will light up locations around the country, and there will also be new writing from Marina Carr and Manchán Magan.
On RTÉ Radio 1, Ruth Smith will be joined by Lisa Hannigan, Saint Sister, Jafaris, Elaine Feeney, Felispeaks, Stephen James Smith, DJ Kormac, Dana Masters with the RTÉ Concert Orchestra and more.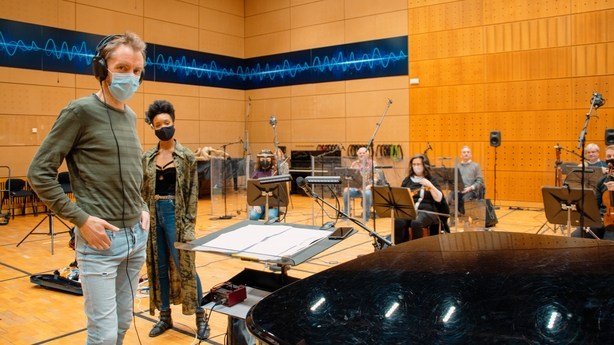 "This is an opportunity for people to feel together and the power and strength that comes from everybody pulling together," said executive producer Pauline McNamara.
"We've a huge team who've worked really hard on this from their own homes, from kitchen tables. People have worked really closely together but have never met each other. It's really strange, but it's really lovely, because bonds build."
She said the challenge of bringing the event together following the success of Shine Your Light at Easter and Shine in August had been "enormous".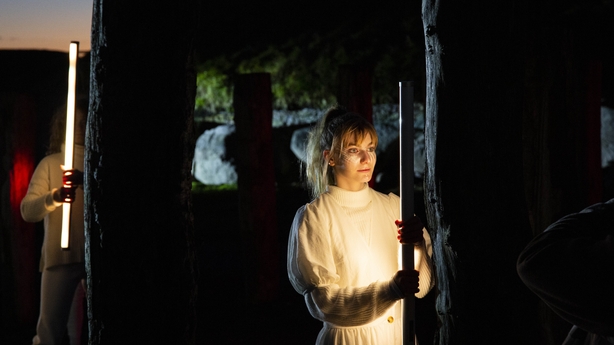 "The opening sequence is a big night time shoot with dancers and a big light event in Knowth in Co Meath. It's stunning, and was staged by the projections company Algorithm and marketing agency Thinkhouse. It's very much about kicking off the show with a reference to solstice and to Ancient Ireland. And also, the fact that the sun comes up every morning and the sun goes down every evening, and the power of the sun will see us all through this.
"One of the really lovely things about standing in the studio has been seeing the pure joy of the artists getting to perform with other musicians, getting to be in front of cameras. You can see people really enjoying doing what they do."
"After months of grappling with the challenges of sending on home videos and recordings - getting tangled in chargers, in-ear leads, and then the frustration when the bin lorries arrive just as you're closing in on your best take - it was a significant moment when back in July, we could finally sit as an orchestra again," said Mia Cooper, Leader of the RTÉ Concert Orchestra.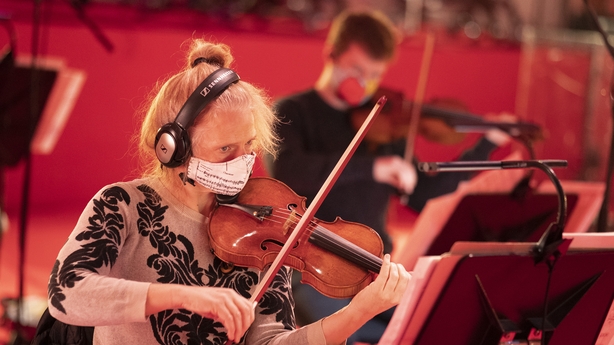 "Surely, we've turned the most important corner," she added. "We are so close to the summit. My parents have been so resilient. They get their first vaccine jab this side of Christmas in the UK."
Damien Dempsey also saluted people's resilience as he looked to the future.
"The days are about to get longer, putting us firmly on the road to a less isolated, less lonely year, and the vaccine will soon be here to protect the brave and vulnerable," he said.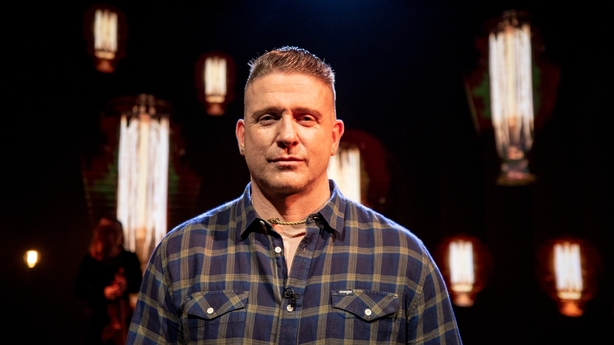 "If we've been philosophical about 2020, we'll have learned to slow down a little and to take stock of what's truly important and what's not.
"Shine Your Light - Solstice will hopefully help put us all on a good vibration for the holiday and the New Year coming, if we let the music in."
Trad legends Clannad said they were "honoured" to be asked to take part.
"Irish artists were the first to stand up and offer their support to the nation when lockdown happened in March this year," said the Co Donegal band. "Solidarity will play an important part in the rebirth of our live arts sector in 2021.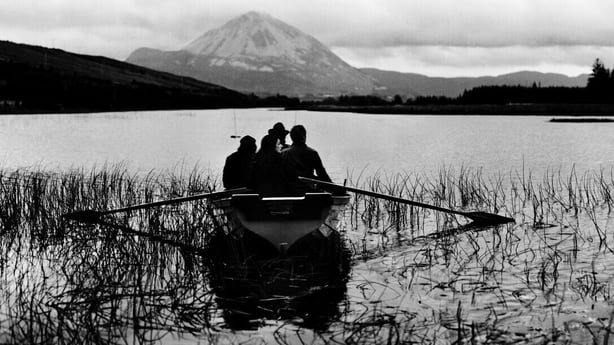 "We will also be showcasing the outstanding talents of the next generation of Irish singers in the Aspiro Choir from Carlow who will join us in our performance.
"Irish culture has always been at the forefront to lift the spirits of the nation when darkness fell on our shores. Shine Your Light will again showcase how music and song can bring hope, togetherness and peace to Irish people everywhere."
"How can you put it all into words?" asked visual artist Hazel Coonagh, whose work will be seen as part of the Shine Your Light - Solstice projections around the country.
"It's just been tough for everyone, but I think it has brought out a great sense of community, which has been the shining light for me. It has brought out a lot of good in people."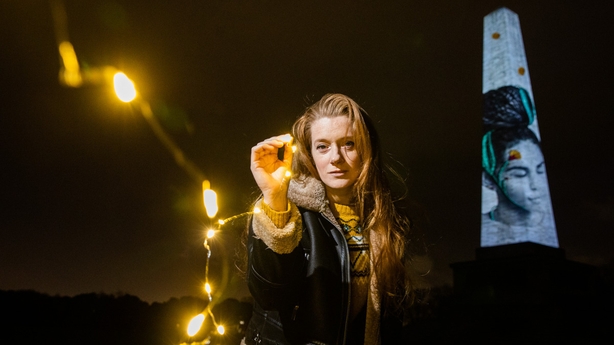 "I'm hoping people just get a lift out of seeing the work," she continued. "I had a quick preview of the Wellington Monument being illuminated with the images last night and I was really impressed with what [projections company] Algorithm and [marketing agency] Thinkhouse have done with it. They've really done an amazing job displaying things in a beautiful way.
"The range of work has been really interesting, really beautiful. It's been great for the artists, and hopefully that's reflected onto the people. It feels like there's more hope on the horizon. Obviously, we're still going through it, but I think little by little it is becoming more optimistic. It's on the way - hope is in the post."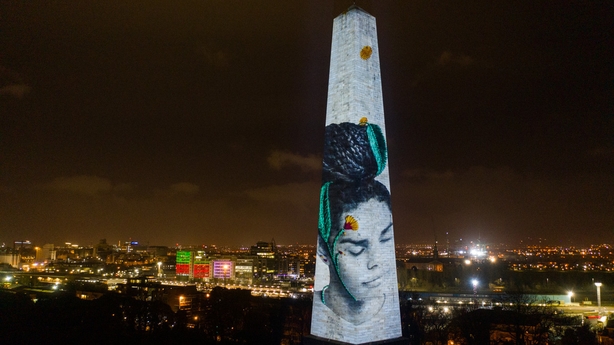 "I'm hoping that people will experience this event as a moment of pause and reflection at a busy time of year, in 'a year like no other', to be still with the delicate light of potential that is born in great darkness," said RTÉ Radio 1's Ruth Smith.
"We have a primal need to thrive and survive and that's what makes us keep going even when things seem impossible.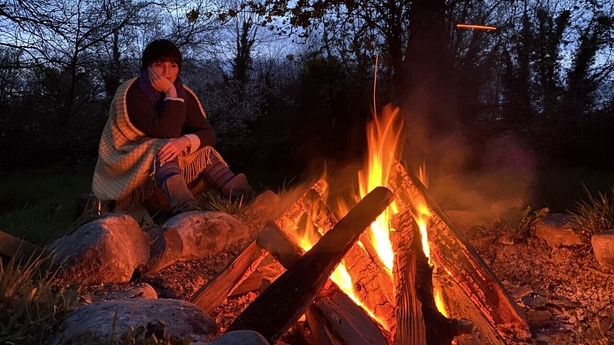 "The Celtic wisdom that is the basis of these fire festivals has so much to offer us in our contemporary lives. It's a chance to really reflect on what we have gone through, both in our individual lives and as a collective society.
"Grief and letting go is so much a part of this time of year, and yet so is light and hope and the promise of growth."
And in a year that was never about ourselves, it's fitting that the last word should go to Christy Moore, giving thanks to someone else.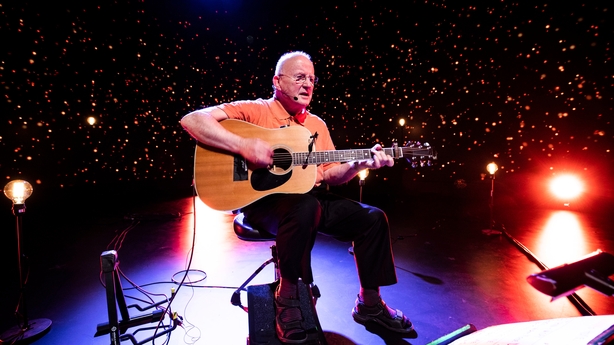 "I'm very happy to have been invited to this Winter Solstice celebration. The song chosen by RTÉ has been a favourite of mine since first hearing it 35 years ago. It's written by Colm Gallagher, a native of Glasnevin long since living in California, where I first heard him sing his beautiful song."
Shine Your Light - Solstice, RTÉ One, RTÉ Radio 1 and the RTÉ Player, Sunday 8:30pm, #ShineYourLight
Additional reporting Alan Corr, Laura Delaney