It hasn't been released in Ireland yet, but upcoming Irish rom-com Wild Mountain Thyme has already received a sound battering online for its portrayal of our precious emerald isle and the Irish accents of stars Emily Blunt and Co. Down native Jamie Dornan.
If you liked #WildMountainThyme you'll love #RockyMountainRomance
Made by an all Irish crew who've never visited America, its the story of an Irish lad who falls in love with a NYC hotdog saleswoman while getting in deep with the "Mob" pic.twitter.com/WGXOoFvaWD

— Kevin McGahern (@kevinmcgahern) December 18, 2020
The pair sound like they've stepped on one stray sod too many in the movie, which is set in an Ireland trapped in a strange netherworld between, you know, now and a mythical 1950s Hollywood vision of Éire.
Now former Republic of Telly presenter, comedian and Cavan man Kevin McGahern has got his revenge for ALL OF IRELAND EVER!!! with a mock trailer for a movie called Rocky Mountain Romance, which turns the tables and serves up some choice American clichés.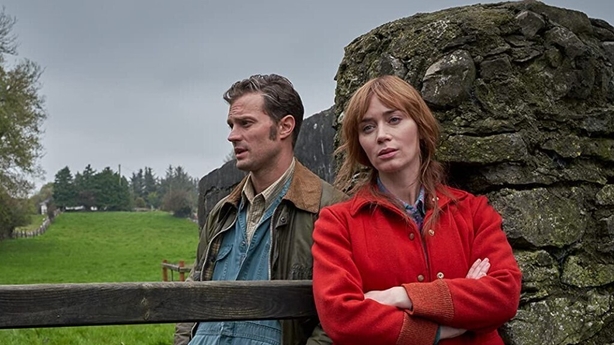 McGahern, who also presented RTÉ2 series Kevin McGahern's America, has teamed up with fellow comedians Justine Stafford, Peter McGann, Tony Cantwell, and Trevor Brown to tell the tale of a wet behind the ears Mullingar man who sets off to New York to seek fame and fortune in the movie business.
Wild Mountain Thyme isn't Hollywood's only Irish hot mess
Along the way, our midlands lothario falls for a "broad" selling hot dogs outside a baseball game in Noo Yoirk and gets threatened by a mob boss straight outta central casting.
The Irish release date for Wild Mountain Thyme, which also stars Christopher Walken, has already been postponed and the film's distributors say that it may see the light of screen in Ireland in late January or early February of next year.