Artists including Christy Moore, Clannad, Sharon Shannon, Damien Dempsey, Erica Cody, Crash Ensemble and the RTÉ Orchestras are uniting for Shine Your Light - Solstice on RTÉ this Sunday, 20 December.
"This point of the year has always captured our imaginations, symbolising new beginnings and a turning of faces to the sun," say RTÉ and the Creative Ireland Programme.
"On the eve of the solstice, a joyful half-hour TV special full of colour, music and movement opens with a dance spectacular, delivering a thrilling contemporary take on an ancient theme."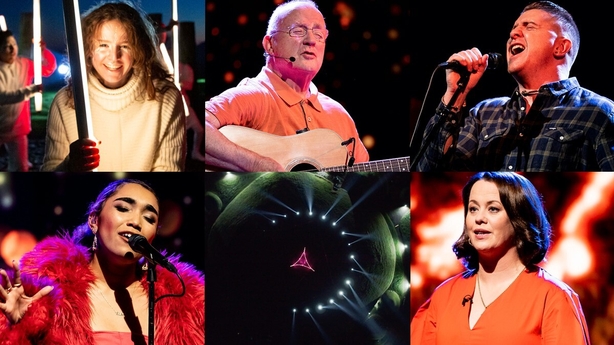 On RTÉ One from 8:30 to 9:00pm, Christy Moore and Clannad will give viewers the chance to look forward to brighter days through their performances, while Damien Dempsey and Erica Cody will each perform with Crash Ensemble, and Sharon Shannon and a bodhrán band will sit in with the RTÉ National Symphony Orchestra. There will also be new writing from Marina Carr and Manchán Magan.
On RTÉ Radio 1, Ruth Smith will be joined by Lisa Hannigan, Saint Sister, Jafaris, Stephen James Smith, DJ Kormac, Dana Masters, the RTÉ Concert Orchestra and more from 8:30pm to 9:30pm.
#ShineYourLight for the winter solstice. ?
Join @theruthsmith for a magical hour this Sunday at 8:30pm. Guests will include?@LisaHannigan @Saint_Sister_
@JafarisMusic @rte_co and more. ?? pic.twitter.com/ZF4VMUa6MR

— RTÉ Radio 1 (@RTERadio1) December 15, 2020
"Threaded throughout is the theme of lighting up - artists, people and buildings around Ireland and around the world shining a light, and six spectacular projection installations by Irish artists lighting up around the country."
RTÉ and the Creative Ireland Programme want viewers and listeners to join in on the night, with candles, torches and Christmas lights in their own homes or communities to signal new beginnings.
For more, visit RTÉ Culture here.