The teenage stars of new Oscar-tipped Irish animation film Wolfwalkers have said that it was a magical experience finally getting to see the movie, which was produced by Kilkenny production company Cartoon Saloon.
We need your consent to load this YouTube contentWe use YouTube to manage extra content that can set cookies on your device and collect data about your activity. Please review their details and accept them to load the content.Manage Preferences
Seven years in the making, Wolfwalkers is set in the Marble City during the Cromwellian conquest of Ireland and stars English actress Honor Kneasfy as Robyn Goodfellowe, a young apprentice hunter who journeys to Ireland with her father - and her falcon, Merlin - in a time of superstition and magic to wipe out the last wolf pack.
While exploring the forbidden lands outside the city walls, she befriends a free-spirited girl, Mebh - Eva Whittaker, making her film debut - a member of a mysterious tribe rumored to shape shift into wolves by night.
Speaking to RTÉ Entertainment, Eva says, "I'd seen the storyboards with the really rough sketches and seeing them turning into what was on the screen was really breath-taking. I am really proud to have been a part of it."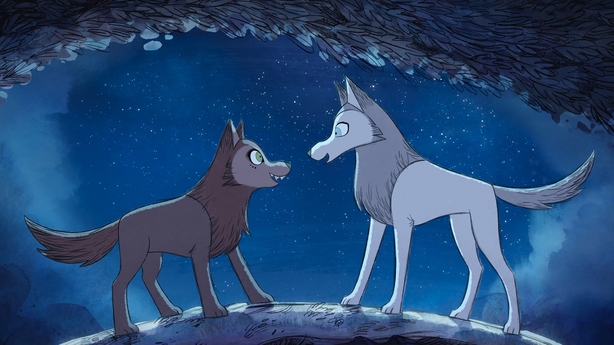 Honor adds, "It seems crazy, like Eva said, when you see the rough sketches and then the final movie and it looks beautiful. In some ways it was emotional because you just feel so proud to have been a part of it and it just feels insane!"
The movie, which hit the number one at the Irish box office during the week, has been particularly praised for its exquisite animation, which marries a unique 2D style, a woodblock aesthetic and loose expressive line work.
Wolfwalkers also stars Jon Kenny and Tommy Tiernan as a pair of bungling woodcutters with rebel hearts, and Sean Bean as Robyn's kindly man mountain of a father.
Directors Tomm Moore and Ross Stewart, who have already enjoyed huge success with Song of the Sea and The Secret of Kells, say it is the last of their folklore trilogy and like their previous films, Wolfwalkers has a strong eco message.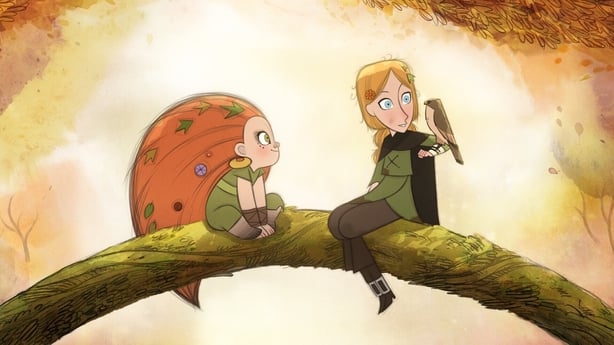 The environmental dimension of the film was key for both Honor and Eva. "The film really shows that we should be respecting our wildlife and our environment and our forests," Eva says. "That is a very big part of the film."
It mixes magic with a far harsher reality and also deals in issues of divisions between town and country and Ireland and England, without dwelling on the atrocities of the Cromwellian era.
"That's an important part of the story. The two girls - Mebh and Robyn - become friends and they're from two completely different backgrounds," says Eva. "The two of them are taught to fear each other.
"Robyn's father is a wolf hunter and Mebh is a wolf so it's great to see them come together and their friendship grow throughout the film. It's about embracing difference and speaking up and standing up for what you believe in as well."
"I think it shows how people coming together from different backgrounds no matter what is a really nice element of the film." says Honor.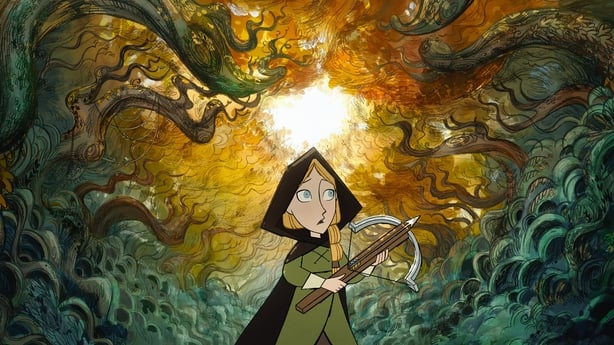 Mebh is a boisterous, feral young girl and Eva reckons she might share some similarities with her on-screen character. "Yeah, maybe! She is very protective of her family and very loyal so I'd like to think I'm that way and people tell me I'm loud so I suppose that's a side I can relate to!"
Townie Robyn is a tad cooler and more watchful, but she does have Mebh's taste for adventure and independence. "I'd like to say I'm brave," says Honor. "I'd say Robyn is not your usual teenager.
"She doesn't care what people think about her or what anyone's saying about her. I'd love to be that way but I'm afraid I'm not. She's definitely much stronger and braver than I am."
An Oscar nomination for best animated film for Wolfwalkers is already being mentioned, something we hear a quite a lot about with Cartoon Saloon's work.
"It's crazy," says Honor. "We'll wait and see what happens," says Eva, who has already signed up to work on Cartoon Saloon's upcoming film version of Puffin Rock. "Fingers crossed!"
Alan Corr @CorrAlan2
Wolfwalkers is in Irish cinemas now and is also available to view on Apple TV+.