This weekend on the show I'm chatting with the cast of Disney's feel-good football flick Safety and more stars from Ryan Murphy's mammoth musical The Prom for Netflix. Here's a sneak peek!
First up I'm talking to the absolute powerhouse that is Kerry Washington. Known among many things for her Emmy nominated starring roles in Scandal and Little Fires Everywhere, Washington takes on the part of Ms Green, the head of the Parent-Teacher Association in The Prom on Netflix. (Here's last week chat with James Corden in case you missed it)
After student Emma wants to attend the prom with her girlfriend, Ms Green stands in the way, sparking off a national news story that attracts the attention of a group of Broadway rejects who are looking for some simple philanthropy to aid their ailing reputations.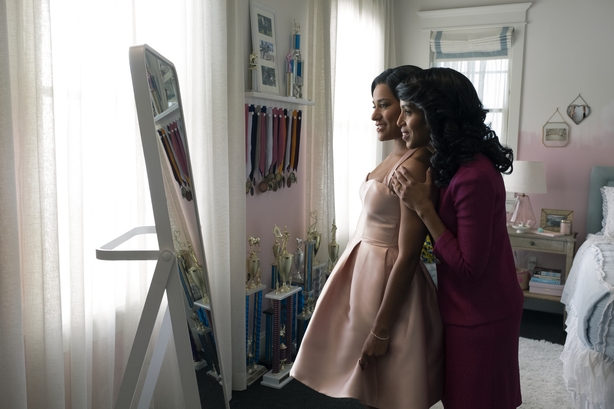 Speaking about her excitement of working on a musical Washington said: "I can't believe I'm singing and dancing with these people who I love! I think I watched Moulin Rouge a hundred times." 
Ryan Murphy seems to be able to attract anyone he wants these days to star in his projects. Meryl Streep, James Corden and Nicole Kidman star alongside Washington and Ariana Grande was even attached to The Prom until she had to pull out because of tour commitments.
Despite all those big names on set, Washington was quick to confirm that nobody had an ego.
"It was really a joy to be working with such an amazing group, but also where none of us were trafficking in that none of us were like, I'm a diva I have all these years. Everybody was there with an incredible work ethic and just wanting to bring our best selves to make something really special."
Disney announced a string of new projects this week including a Buzz Lightyear origin story, the fifth and final instalment of Indiana Jones, the return of Hayden Christenson to Star Wars and casting announcements like Christian Bale in Thor.
Also out Disney+ this weekend is the family movie Safety. Inspired by the true story of former American college football player Ray McElrathbey (Jay Reeves) who succeeded on the field while simultaneously raising and caring for his 11- year-old brother Fahmarr (Thaddeus J. Mixson).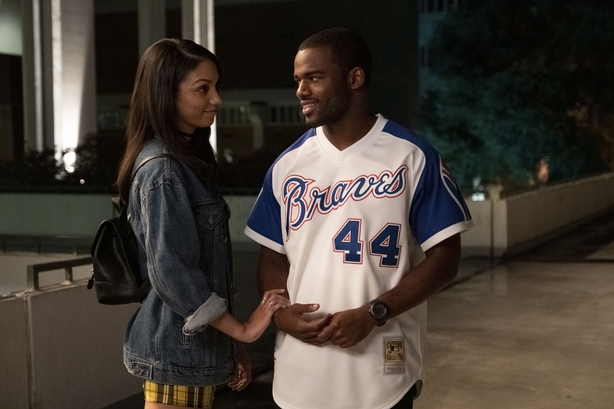 Starring alongside Reeves and Mixson is Corrinne Foxx, the daughter of Jamie Foxx, who has also been cast alongside her father in his feature length directorial debut All Star Weekend.
Speaking of how real the filming of the football games felt she said: "I was in the stand. And, standing in the student section, watching the boys go down, run down the Hill and do their play. The people were cheering as if this was a real game. I learned all the cheers. it was surreal."
With Christmas on the way, I was interested to know how it goes down in the Foxx household and she let me know that their is one movie the Foxx family watch every year: "I watch Elf every Christmas Eve with my family. It literally never gets old. I think it's Will Ferrell at his best!' Oh to be a fly on the wall!"
 Catch The Weekend with Stephen Byrne this Saturday and Sunday at 3pm on RTE 2FM