This week Young Offender Chris Walley reveals what it was like working alongside Alec Baldwin in Pixie and James Corden spills the beans on Meryl Streep! 
With restrictions easing this week and cinemas opening again across the country, what better way to support them than by going to see something on the big screen.  
Pixie is released this weekend and stars Irish newcomer Daryl McCormack alongside Alec Baldwin, Ben Hardy, Olivia Cooke, Colm Meaney and The Young Offenders star Chris Walley.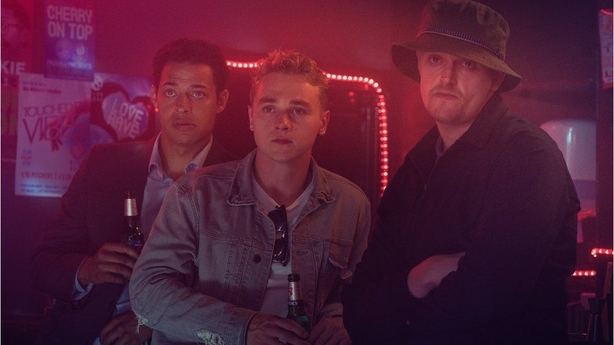 The film tells the story of Pixie who masterminds a heist after she decides it's finally time to escape her rural hometown. Her plan is to seduce a couple of gangsters into a high-stakes drug deal and make away with the loot.
Speaking of about his character Daniel, Walley said: "Daniel is the local, small-time drug dealer who in his head is some kind of kingpin.
"He sets Daryl and Ben's characters on their path but warns them it's a dangerous one they're going down."

After the release of the trailer for Wild Mountain Thyme, on-screen Irish accents are in the news and while Alec Baldwin's twang can make you momentarily wince a few times throughout, Olivia Cooke and Ben Hardy do a really good job of nailing it!
Speaking about how they achieved it Walley said: "They were working with a great voice coach, and they were working in close proximity with Daryl. So he got them right.
"I see Ben still a good bit and the accent still comes out a lot!"
Also out in cinemas this weekend, ahead of its release on Netflix next week, is Ryan Murphy's adaption of the Broadway musical The Prom starring Meryl Streep, Nicole Kidman and James Corden.
We need your consent to load this rte-player contentWe use rte-player to manage extra content that can set cookies on your device and collect data about your activity. Please review their details and accept them to load the content.Manage Preferences

The film tells the story of a group of Broadway actors who are trying to save their reputation after scathing reviews by heading to Indiana and helping out a young gay girl who has been banned from going to her prom.
This is the second time Corden has hit the big screen with Meryl Streep after 2014's Into The Woods for which she received another Oscar nomination.
Speaking to me about whether it ever gets normal to share screen time with one of the industry's greatest, Corden said: "No it doesn't, when you're around her she makes it very normal. She absolutely understands how you feel when she walks into a room and making you feel very very equal actually.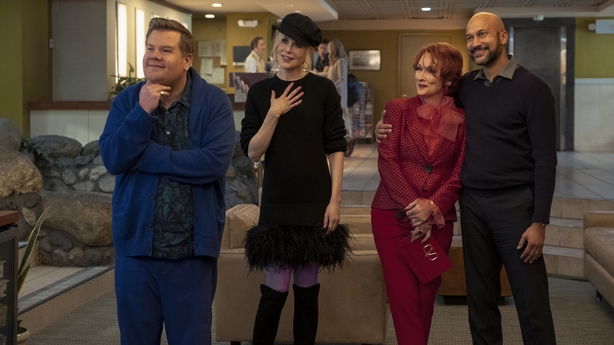 "I'd be lying if I didn't say that every single day that I wasn't thinking that I was pretending it was normal that I was just chatting to Nicole Kidman and Meryl Streep about what to get for lunch."
This is the latest outing for Murphy as part of a $300million deal with Netflix. He has already produced Ratched, Boys In The Band and The Politician for the streaming giant.
Speaking about working with Murphy, Corden said he is unlike any other collaborator.
"He just lifts you up, for me personally my experience wouldn't have worked out without him. He guided me through it every step of the way.
"To be unique in this day and age is almost impossible but I really consider him to be an absolute unique talent."
 Catch The Weekend with Stephen Byrne this Saturday and Sunday at 3pm on RTE 2FM