I'm an optimist by nature, so I'm hopeful life may start to return to normal soon, says RTÉ Sport's Paul O'Flynn.  Spring doesn't seem too far away now. There's light at the end of the tunnel now, Level 3, Christmas and then a vaccine in the New Year
Lockdown life part two has been nothing like the first one. We didn't have to deal with the shock and upheaval in our lives this time round, and we know a lot more about the virus, and what we can do to reduce our risk. The schools and creches are open, thankfully. And there's sport, which certainly helps improve my mood.
When the pandemic struck in March, I was redeployed to work for News. I've been back in sport now since summer, which is a relief. I know the staging of sporting events has been controversial for some. But on the whole I think it has been a great distraction. 
Sam Bennett's heroics in the Tour de France will live long in the memory. And the recent thrills and spills in the GAA championship have certainly livened up the winter. Especially for supporters of Cavan, Tipperary, Limerick and Waterford.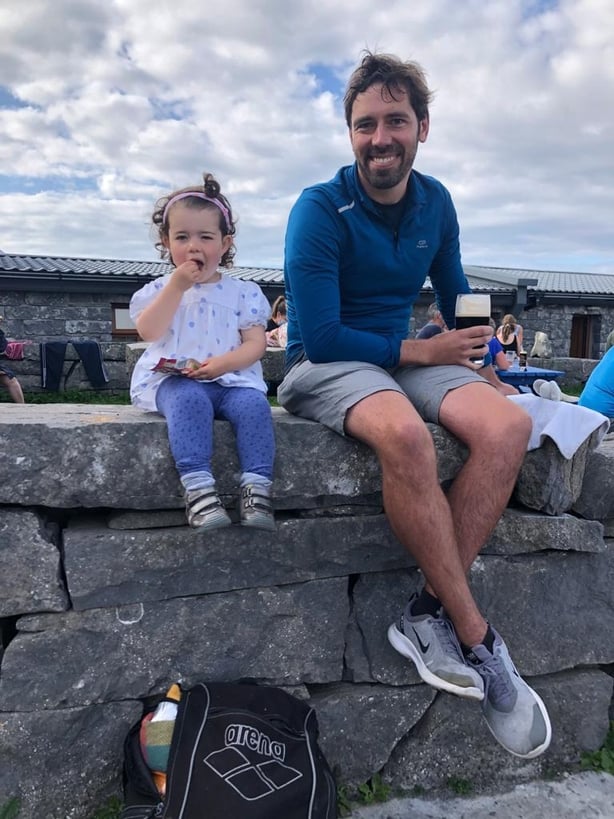 It might not be the real deal without fans but the TV audiences have been massive, showing there's a huge public appetite to see top class sport proceed.  With a bit of luck, we might all be back together inside stadiums next year.
Read Paul's account of writing his first book here
I had the privilege of seeing my first book published in early September. Go, Johnny, Go! is the exciting story of Ireland rugby captain Johnny Sexton, told for young readers. It gives the inside track on his story. From when he was a young boy, just dreaming of sporting success, like the rest of us, to how the dream became reality. 
I was a sports mad young boy.  And this is the book I always wanted to read when I was a boy. I wanted to know what it was really like to play for Ireland. What the players talked about inside the dressing room. The jokes they laughed about in training. And the things they shouted at each other on the pitch.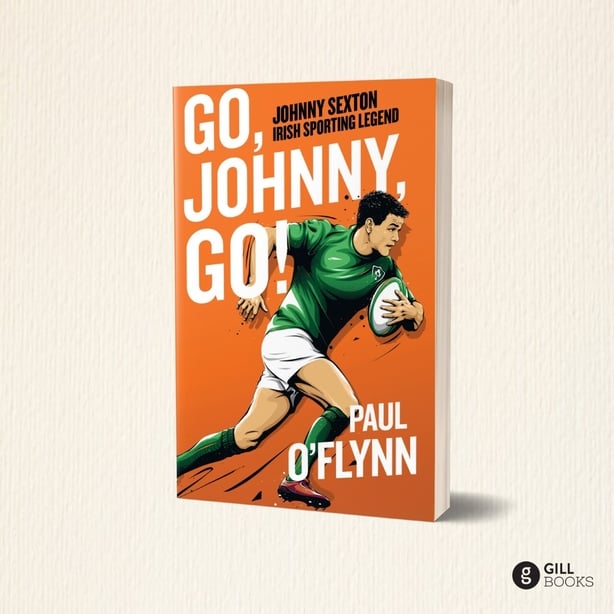 I wanted to read about people my age doing extraordinary things on the sporting field. So Go, Johnny, Go! gives young readers that insight into what it was like being Johnny growing up. What he's like in the dressing room and what's going through his mind on the pitch as he's lining up another crucial kick for his country. It transports young imaginations inside their dreams.
The book is for everyone but is specifically written to appeal to reluctant young readers. The publishers Gill Books and I worked with the Dyslexia Association of Ireland to do everything we could to make it as accessible as possible.
One in ten people in Ireland have dyslexia. That means on average three pupils in every class will have difficulty reading. The key to helping them is to make them realise they're every bit as smart as their classmates, it's just that their brain just works in a different way. Encouraging a young person with dyslexia to read can be like asking somebody who is bad at art to draw every day. They try to avoid it and find ways to get out of it as a means of escape.
We need your consent to load this YouTube contentWe use YouTube to manage extra content that can set cookies on your device and collect data about your activity. Please review their details and accept them to load the content.Manage Preferences
The way to avoid this is to offer material that children want to read. A subject matter they can really engage in. So what better than the story of Johnny Sexton, one of Ireland's greatest ever sports stars? So far young readers have loved it. It's been so nice for me to have boys and girls telling me how they found the story so exciting and how they read it faster than any other book they ever read. Hopefully Go, Johnny, Go! will give them a lifelong love of reading.
My own little girl Ellen will hopefully read it in time. She recently turned three. She's back at creche and thriving, but is aware life is a bit strange still. It was so nice in the summer to be free to move around again and visit friends and family. We went on holidays to see some of my family in Cork and her grandparents, cousins and aunties and uncles in Galway. 
The memories of swims on Garryvoe beach and a trip to Aran Islands have kept me going since. It was a lovely taste of how life will be again. Hopefully we'll get to Galway for Christmas for a long overdue catch-up. Unfortunately, my sister, who lives in San Francisco, won't be home this year. It's been almost 12 months since we've seen each other. But so long as everyone stays safe we have a lot to look forward to next year.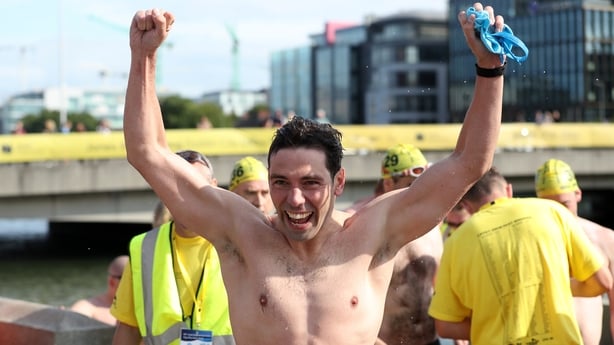 I've been running a bit and trying to keep up swimming in the sea. It's getting a bit cold now though, so I'm not managing much more than a dip here and there. The pools can't re-open soon enough. There's so much sport on it's filling the lockdown evenings. But I am managing to watch the new series of The Crown on Netflix.
I find it a bit slow, but it's beautifully made and a nice bit of escapism. I'm also watching travel programmes more than ever before to get my fix of foreign shores. Rick Stein is a particular favourite. Our weekly Zoom quiz has returned due to popular demand. But I'm not sure everyone's heart is in it anymore. Zoom is definitely something I'm looking forward to kissing goodbye in 2021.
We need your consent to load this YouTube contentWe use YouTube to manage extra content that can set cookies on your device and collect data about your activity. Please review their details and accept them to load the content.Manage Preferences
So here's to the December All-Irelands and perhaps a novel winner or two.  Fingers crossed the Olympics will get the green flag for next year and I'll be able to travel to Tokyo as part of the RTÉ team. And perhaps Johnny Sexton can lift the Six Nations trophy in spring. Maybe with some fans there to see it. That would certainly be something to cheer.
We need your consent to load this YouTube contentWe use YouTube to manage extra content that can set cookies on your device and collect data about your activity. Please review their details and accept them to load the content.Manage Preferences
Read Paul's first report from the home front back in the summer here