RTÉ Sport's presenter/reporter Paul O'Flynn is missing live sporting events, big time, has moved to News in the meantime, and is looking forward to a pint of Guinness in Moycullen when all this is over
"I've been working from home for over two months now. When Covid-19 struck it quickly became clear there wasn't going to be much sport for a long time so I was redeployed to the RTÉ Newsroom. The subject matter may be different but the work is largely the same. I've enjoyed the change. It's such an important time and viewers are turning to RTÉ to get news they trust. So many people are suffering grief, loss, isolation and loneliness. I've been trying to tell human stories about life under restrictions.
"I miss sport from a work point of view, but even more so as a fan. It's hard to believe I would have been preparing soon to travel to Japan for the Olympics. My heart goes out to all the athletes who've spent years making sacrifices.
"The pandemic has dramatically changed the way we work in such a short space of time. We now shoot stories with a camera operator, travelling separately and keeping social distance from each other and our interviewees. I then edit the stories from home, usually recording my voice track under a duvet to improve sound quality and I can file directly to air from my laptop. I haven't been inside RTÉ since Cheltenham week. The remarkable leaps in technology in recent years have enabled us to keep the show on the road from home.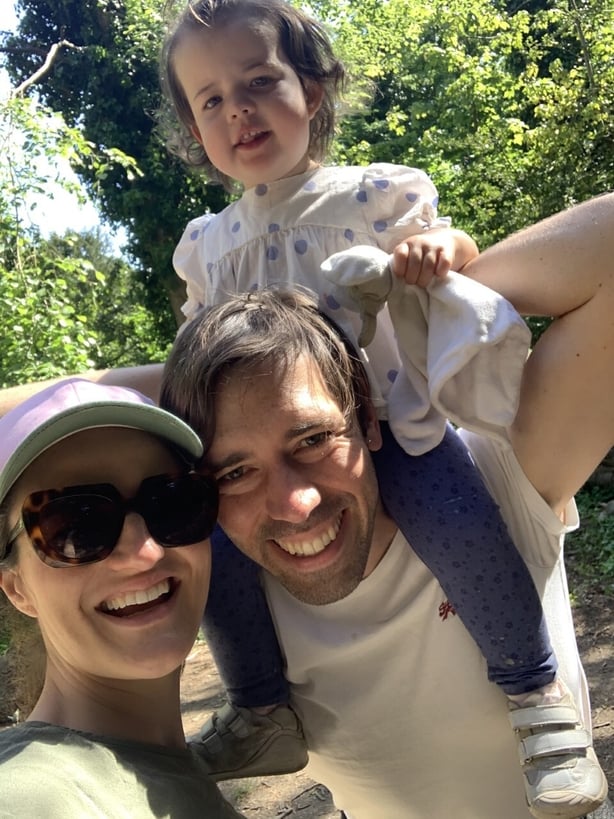 "The biggest challenge is keeping our two-year-old girl Ellen occupied. We're both working thankfully, but childcare is an issue. We just try to juggle as much as possible. The highlight of the day is usually a walk to nearby Sandymount strand or Herbert Park. It's been a huge positive to spend so much time with her but she misses her family and friends in creche. 
"I'm enjoying the RTÉ Sport Classics re-runs but it can be dispiriting to look back at some of our greatest ever moments and realise how much life has changed so quickly. It's hard to know when we'll see a full Croke Park or Aviva Stadium again. Six Nations rugby have also been doing some innovative re-runs of classic games on social media, with legends commentating via zoom call. It makes you realise what we're missing.
"My main sports fix at the moment is The Last Dance, the Netflix documentary about Michael Jordan. It's a masterful portrayal of a sporting icon and brings back some 90s nostalgia from my school days. I was lucky enough to visit relatives in Chicago in 1997 when that Bulls team was at its peak. My cousin and I visited Michael Jordan's house to take some photos and our jaws dropped when the gates opened and he drove past us.
"I still regret that he never stopped for a photo but watching the series I can see how single minded he is. An incredible athlete. It even inspired me to buy a basketball on Amazon. A classic Lockdown impulse purchase!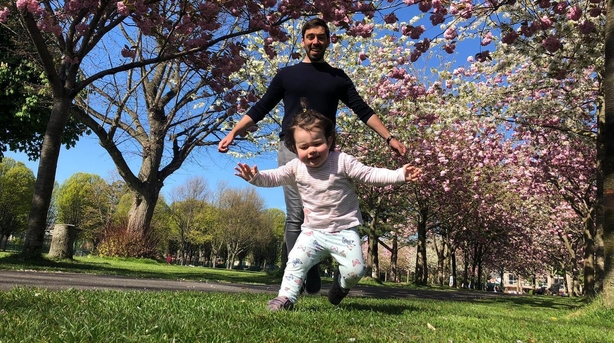 "I normally swim a few times a week and that's out of bounds for now, so I'm trying to stay fit with online gym classes. But it's not the same as training face to face with others. I'm a reluctant runner but have dragged myself out on a few occasions. When you're working at home all day, sometimes with a toddler on your lap, you need to clear your head. At least the sea is warming up now, so I've had a few dips and will get a bit braver as the summer rolls on.
"When we get a rare evening off together, we try to make a nice dinner. I'm not a baker at all but I do like to cook. Usually a nice pasta but I've tried a few roasts recently since I'm at home all day. I listen to a lot of radio in the evenings and I like to unwind to Cathal Murray on Late Date on RTÉ Radio 1.
"I've watched a few of the social media concerts from Glen Hansard and Colm Mac Con Iomaire. I was glued to Normal People as well and really enjoyed it. I had read the book (link to review) so was really looking forward to the TV adaptation.
"It was better than I could have imagined. I'm not the biggest fan of Zoom chats but it's nice to stay in touch with friends and family. I do a sports quiz every week with friends on Zoom and that's a bit of craic.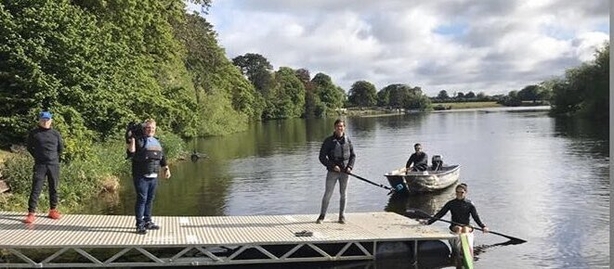 "My mam is living on her own and she misses her granddaughter a lot. I've been shopping for her but am looking forward to seeing her again properly. My sister lives in San Francisco and I'm not sure when I'll see her again. But everyone is healthy and happy for now so I've nothing to complain about.
"When life returns to some sort of normality I'm most looking forward to seeing family again. It would be nice to take in a live sporting event too - I don't mind what!!! And I'm especially wishing for a trip west to my in-laws in Galway. I can't wait for a dip in the Atlantic and a pint of God's own Guinness in Regan's, Moycullen."