We've already established that upcoming Irish romantic drama Wild Mountain Thyme isn't quite Normal People just from looking at the trailer (between our fingers) and now the movie's male lead Jamie Dornan has described the film as "an injection of pure joy".
We need your consent to load this YouTube contentWe use YouTube to manage extra content that can set cookies on your device and collect data about your activity. Please review their details and accept them to load the content.Manage Preferences
The film, which opens in cinemas and on demand on December 11th, is based on Outside Mullingar, a play written by director John Patrick Shanley about his family.
Dornan plays Anthony, an awkward local man who won't return the attentions of his neighbour, Rosemary (Emily Blunt). Meanwhile, his father, Tony (Christopher Walken), is threatening to leave the family farm to an American nephew (Jon Hamm).
Speaking about his character, Dornan told Variety, "Let's be honest: Anthony is probably on the spectrum in some way.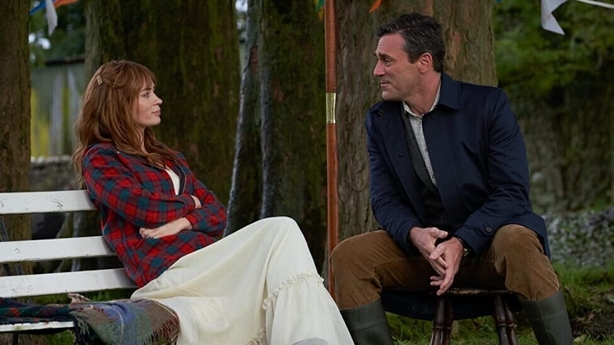 "He is unlike anyone I've ever played, but he has insecurities and an oddness and quirks within him that I felt I definitely possessed myself. I loved the opportunity to show that off and really heighten and explore and exploit my own weirdness, which I have plenty."
However, the trailer has been roundly ridiculed on twitter for its stage Irish accents, with Belfast native Dornan singled out for special attention. He told Variety that he wanted to sound less metropolitan and altered his normal speaking voice.
Shanley has also defended the movie's accents, saying Irish accents are too difficult to understand, and that if the characters sounded exactly like his relatives spoke, no one would understand them. "You have to make the accent more accessible to a global audience."
He also revealed that he offered the role to Dornan without an audition. "I started from the place of 'I want a dark, brooding romantic lead,'" he said.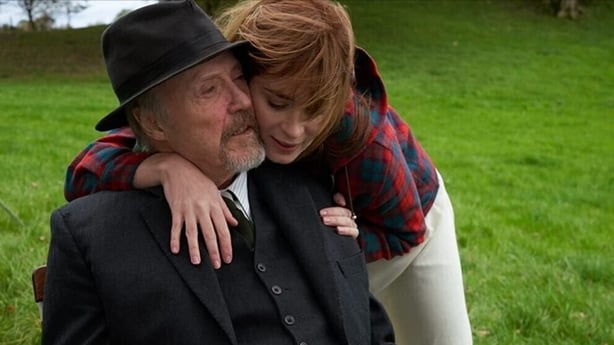 "As I looked at the landscape of international English-speaking actors, I couldn't find anybody that fit the bill as well as Jamie. He's already thought of as connected with romance - perhaps more lurid than I was going to do."
The film, which cost $5.5 million to make, was filmed over five weeks in Ballina and speaking about the locations, Dornan said, "What's interesting about shooting in rural Ireland where we were, it is like another time.
"It's about the simple things and living off this farm, and that being the main focus of your day."
During lockdown, Dornan wrote his first screenplay with a friend and recently completed Kenneth Branagh's autobiographical 1960s movie Belfast, which shot in Ireland and England.