Ronan Keating has shared footage of his and wife Storm's wedding day in the video for the singer's new single, Forever Ain't Enough.
The couple walked down the aisle at luxury estate Archerfield House in East Lothian, Scotland in August 2015.
They were joined by friends and family in Edinburgh, with X Factor judge Dannii Minogue, Keating's Boyzone bandmates Shane Lynch, Mikey Graham and Keith Duffy and singer Brian McFadden helping the couple to celebrate their special day. Ed Sheeran serenaded the newlyweds.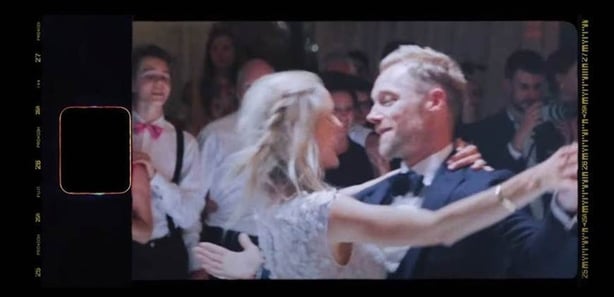 Keating has described Forever Ain't Enough as "a country song".
"It's just got so much heart," he continued. "When you're in that relationship, it says what you want to say - 'There's not enough hours in the day, there's not years in our life'.
"It's sad, tough, but there's beauty in it. It's like a Nicholas Sparks novel. It's got all the warmth, the love and the juicy bits you want in a love song."
Forever Ain't Enough is taken from Keating's new album, Twenty Twenty.