Lily James has said that following in Joan Fontaine's gilded footsteps to take on the lead role in the new movie adaptation of the much-loved book Rebecca was "deeply terrifying".
Mamma Mia star James plays Mrs. de Winter in the Netflix adaptation of Daphne du Maurier's famous book, opposite Armie Hammer, who also has big boots to fill as the enigmatic Maxim de Winter, who was played by acting great Laurence Olivier in Alfred Hitchcock's celebrated 1940 film.
We need your consent to load this YouTube contentWe use YouTube to manage extra content that can set cookies on your device and collect data about your activity. Please review their details and accept them to load the content.Manage Preferences
Speaking to RTÉ Entertainment about the role, James said, "You know sometimes it's a double-edged sword because it's so intimidating and terrifying and in another way you have someone to draw on and be inspired by or mimic who is one of the greatest actors of all time.
"You look at half glass empty and glass half full but it's an honour and a privilege. It is deeply terrifying too."
In the new movie, which debuts on Netflix on Wednesday, October 21, Mrs. de Winter is swept off her feet by Maxim and is spirited back to Manderley, his mansion in Cornwall.
However, she soon discovers that her new husband is haunted by the death of his first wife, Rebecca, and the house is run by the iron fist of housekeeper Mrs. Danvers, played by Kirsten Scott Thomas.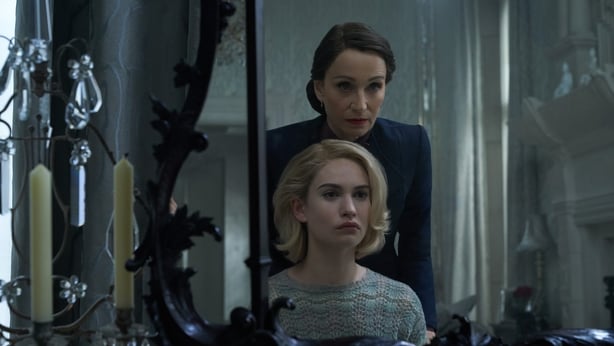 James goes through quite a journey in Rebecca, starting out as a timid ingenue to become a spirited woman on the edge who is determined to protect the man she loves.
"There were a lot of discussions about how a modern audience would relate to my character because she's very timid and I think nowadays when young people read the book they relate much more to Rebecca," says James.
"She's this fiercely independent woman who defies the norms, lives by her own rules and doesn't obey her husband.
"But I also felt in order to make the journey complete, I really wanted to play up the flip side of that, which is young girls and other people who feel completely insecure and inadequate and have impostor syndrome and don't feel good enough. Because there are a lot of young people out there who will still relate to that, no matter how far we've moved forward in feminism.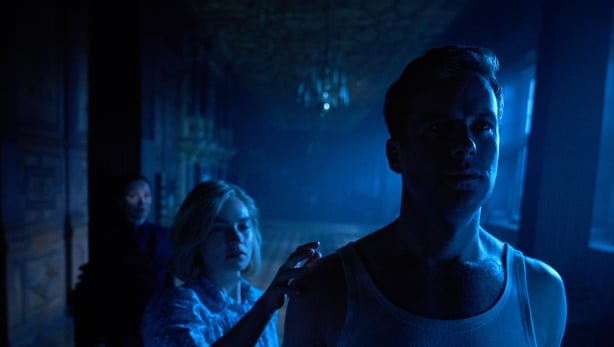 "So I really wanted to embrace the fact that she doesn't really have agency and she is kind of a weak character in the beginning in order to accentuate the journey because I think by the end, through her own very twisted route, and revealing sides of herself that are pretty dark and maybe indefensible, she does find her own power.
"As Maxim's decreases, she sort of takes care of him and that power play is fascinating. So, the bigger the disparity between it, the greater the reward, I think, within the story."
Speaking about playing Maxim, Hammer said, "I think for Maxim when he sees the soon to be Mrs. de Winter, he sees an opportunity for change. I think he sees something in her that his previous wife didn't have, which is the ability to be kind and nice and to let him sort of be who he is.
"She is sweet whereas we come to find out that Rebecca, originally, treated him terribly. So, I think it's a big opportunity for change for him.
"I think you just don't let something like that go. Things get tough but you don't measure a relationship by how well things are going when things are going well. I mean if they were just in the south of France it would be a delightful film to watch, but they wouldn't have to go through anything."
Alan Corr @CorrAlan2
Rebecca streams on Netflix from October 21.