It seemed as if Phil Lynott himself was having the last laugh when a picture of the late Thin Lizzy front man fell off the wall during an interview with his daughters on Friday night's Late Late Show.
Phil's two girls, Sarah and Cathleen, whom he had with wife Caroline, were discussing their father, who passed away in 1986, when a painting by long-time Thin Lizzy friend Jim Fitzpatrick suddenly slid from the wall behind them.
👀 well that was a bit spooky 😂

Also, turns out you've been pronouncing 'Lynott' wrong this whole time 😬

Sarah and Cathleen Lynott discuss their dad Phil.#LateLate pic.twitter.com/91gKNUDzPA

— The Late Late Show (@RTELateLateShow) October 16, 2020
Either Phil didn't like socially distancing or the ever-mischievous rock icon was having the last word from beyond the grave.
At host Ryan Tubridy's suggestion, Cathleen and Sarah then positioned the picture, created by Fitzpatrick for a series of Thin Lizzy stamps to mark the band's fiftieth anniversary last year, between them and continued with the interview.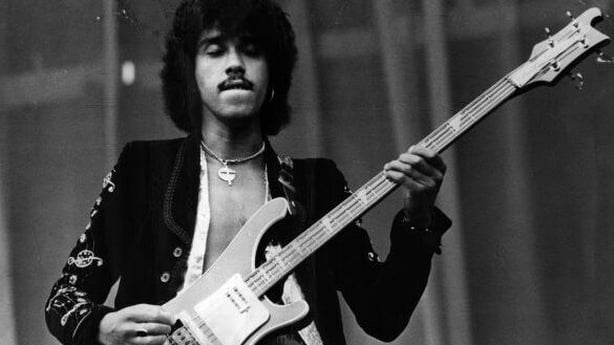 Sarah and Cathleen spent their early years in Howth before moving to the UK after their mum, Caroline, the daughter of late ITV quiz show host Leslie Crowther, remarried after Phil's death and settled in Bristol.
They were on the Late Late to talk about their dad ahead of the release of a new film about his life.
Asked about the family resemblance with their father, Cathleen said, "My son, Oscar, has got mannerisms, he's got his jaw, he's got his height. He's only 15 and he's 6' 5" and very lean, very long legs and just these little smirks and eye rolls that are really dad."
We need your consent to load this YouTube contentWe use YouTube to manage extra content that can set cookies on your device and collect data about your activity. Please review their details and accept them to load the content.Manage Preferences
Phil famously dedicated two of most beautiful songs to his two daughters, 1979's Sarah and 1982's Cathleen, and they said they still listen to the tracks all these years later.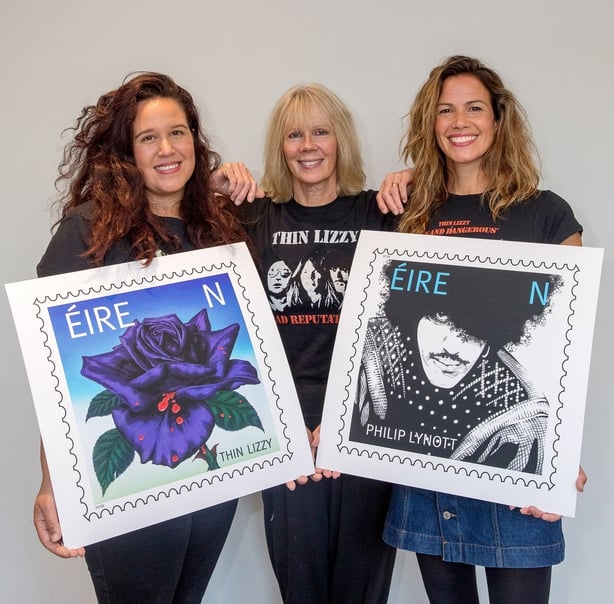 "Yeah, we both feel they're songs of love basically," said Sarah. "Love and family and they fill you up with that every time you hear them. It's everything you want him to be saying to you if he was here."
Speaking about growing up with a famous rock star dad, Sarah said, "He was very fun and playful. He would grab us both by our hands and swing us round and we always crashed into each other."
"I don't have that many memories," Cathleen added. "I have vague ones that feel less tangible the more I think about them but one of the things I do recall is that we had a Mercedes car and I just remember him checking in on us but it's more a feeling than a memory."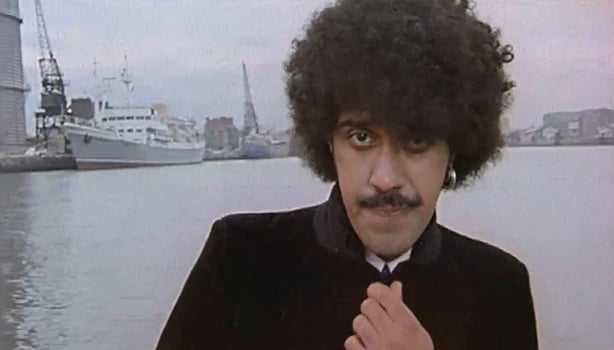 Speaking about how they've largely shunned the limelight, Sarah said, "We were only eight and six when he passed away. Our mother was doing her best with the broken family that we were to protect us and help us be able to grow up outside of the limelight and be able to heal from losing your father.
"It's a pretty huge thing to have to happen in your life. Then we both became mothers very young and we were just living our lives and looking after our children. We were always very happy and very proud and grateful to be his daughters but at the same time it was tough.
"He was always part of our lives, very present. It just wasn't done in the public eye."
Alan Corr @CorrAlan2