It was hard to spot Colin Farrell on the set of the new Batman film in Liverpool as prosthetics transformed him into villain Oswald Cobblepot, aka the Penguin.
The Dublin-born actor is starring in the movie alongside Robert Pattinson, who plays 'the caped crusader and alter ego Bruce Wayne.
The actors were shooting what looked like a funeral scene, which also featured the Zoe Kravitz, who has been cast as Catwoman.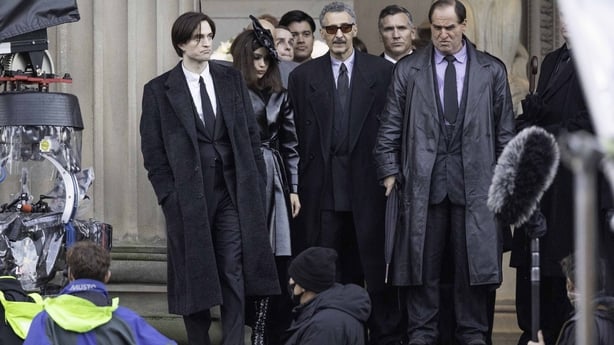 Farrell was sporting a wig with a very thin hairline, a suit with a purple shirt and a long black coat.
Speaking to US radio station Sirius XM, actor Jeffrey Wright, who plays Commissioner Gordon in the film, revealed that he didn't recognise Farrell when he first saw him in prosthetics.
"Colin walked onto set one day and I walked right past him.
We need your consent to load this YouTube contentWe use YouTube to manage extra content that can set cookies on your device and collect data about your activity. Please review their details and accept them to load the content.Manage Preferences
"I was like, 'OK, hey, what's happening? Where's Colin? Are we going to shoot?' It was pretty remarkable."
Farrell previously told SFX magazine that he was "ecstatic" to be joining the cast of The Batman.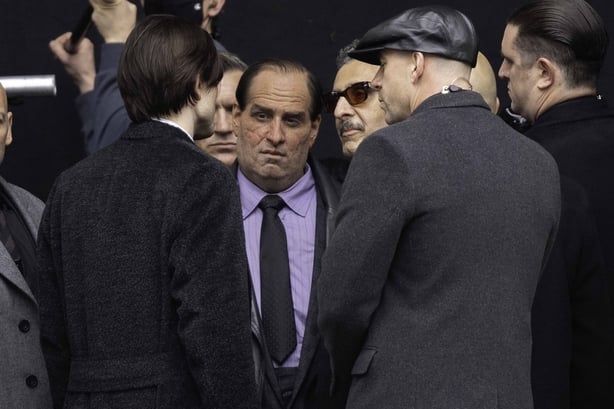 "There are certain words that are part of my internal lexicon and those words are Gotham City, Penguin, Joker, Batman, Bruce Wayne, Harvey Dent... all of those things."
The 44-year-old actor added: "I have been watching the Batman films with my kids, but this script is something that feels incredibly original.
"It leans into it but it doesn't borrow; it's born of the mythology of that character, Bruce Wayne, Batman and Gotham. But it feels like a treatment and a version that I hadn't seen before. Matt Reeves has done an incredible job of keeping it familiar and at the same time unique and new. It's really exciting to be a part of it."
The Batman was originally scheduled for release on October 1, 2021, but that has since been changed to March 4, 2022, due to the coronavirus outbreak.