The past few months have been the first settled and still period in my life. There was nowhere to go, all big plans were shifted and I had to find excitement in the normal joys of life.
I'll never forget March 12, the day the schools closed. On news2day it was big news for the programme and for us on the desk, it was decided we would come off air while the schools were closed, and like everyone at that point I couldn't even imagine a world where schools would be closed beyond a week or two. 
We spoke to our viewers who were now at home and not in school. I was presenting, and my co-presenter at the time, Cillian Sherlock, came into the studio to do a piece about what's going on with the virus and what children can do to help the situation; little did we both know it would be our last time on the news2day together.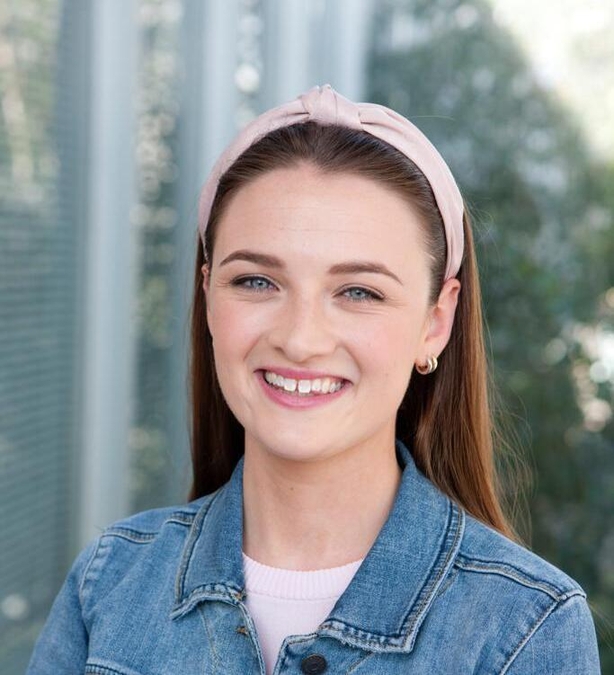 It was very strange having my first year on news2day cut short, but I was in work the following week reporting on the virtual St Patrick's Day celebrations and I began working on the News at One on Radio One.
I have been incredibly lucky throughout the pandemic.  I have been in a job and I've been going into work every day. A lot of people my age who are starting out in careers like me lost their jobs, so I am very thankful to be where I am.
I never had to set up a home office, I was in the newsroom every day, and my house became a welcome respite from the crazy world outside. It was the first time I have ever considered a house that I rent 'a home.'
All my housemates fled to their family homes, so I had the run of the gaff. My boyfriend, Mikey, was in the same position around the corner. He could have moved home to our hometown Dungarvan to work from home for the few months but he stayed with me in Dublin and we became a little household. I think that will probably be the nicest thing anyone has ever done for me. I can't even comprehend how lonely I would have been without him around.
It was tough not being able to see my parents, but my brother and sister both live abroad, so as a family we're very used to Facetime and Whatsapp group chats.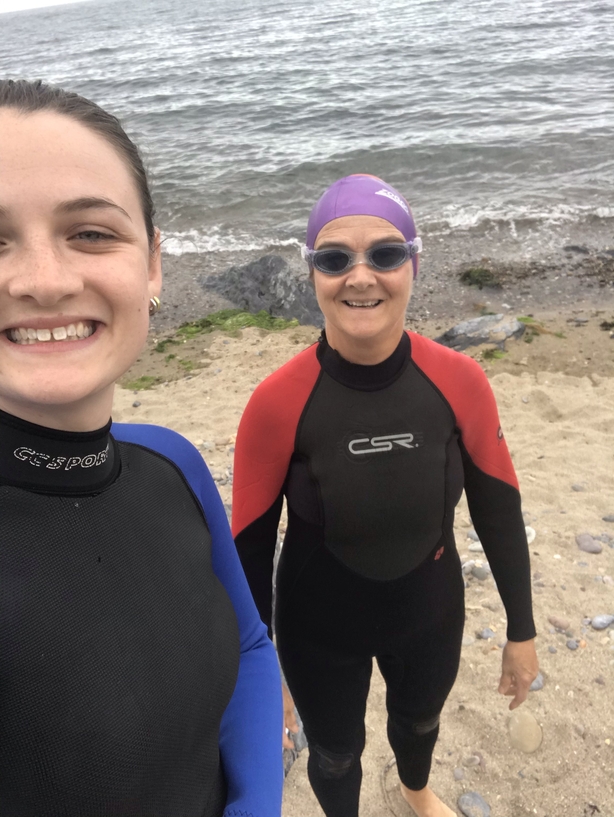 I was blessed with a new nephew and niece in April, two pandemic babies. My nephew Arlo was born in Canada on April 14, and my niece Orla was born in Australia on April 15, mere hours and turns of the earth apart.
It was a very special 24 hours for my family. We wouldn't have been there for the births anyways, but I had saved up a lot of leave to head to Australia for a month to help my sister with her newborn and then two-year-old. I was devastated when I couldn't go, but my Mam was in the same boat so we were devastated together. Now we're just hoping we get to see them in the next year.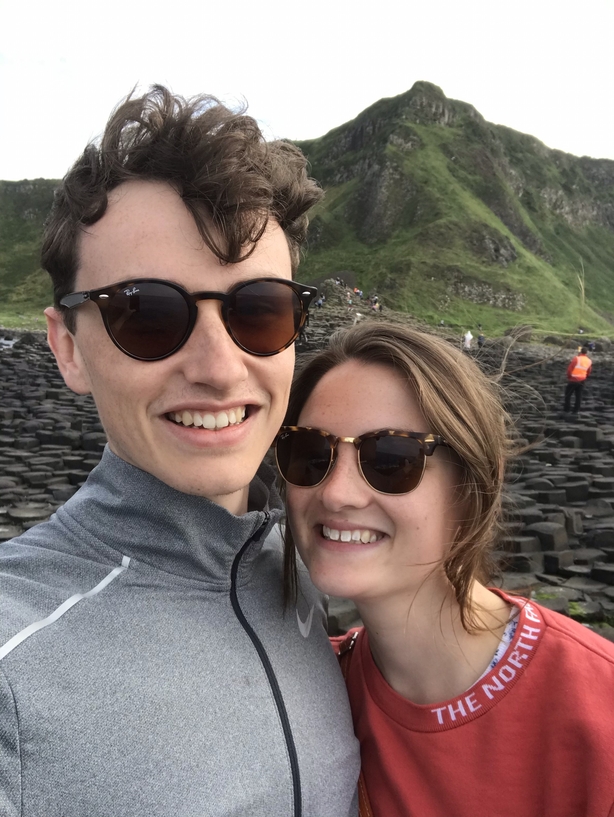 Outside of work, I was extremely unproductive over the last few months. I developed an obsession with BTS, who are a K-Pop boyband. I would spend hours watching their past live performances on YouTube. I think it was a much-needed chance to just veg out after working in the newsroom at such a serious time.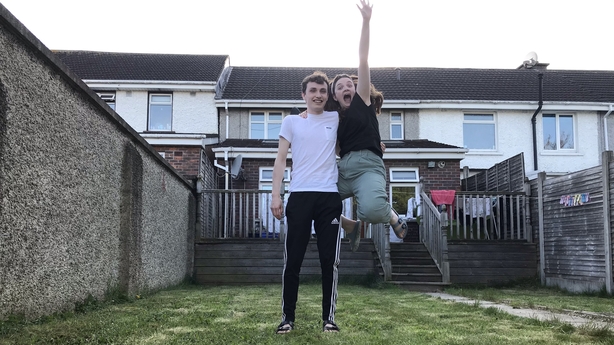 I am a terribly inconsistent reader. I read Sally Rooney's Normal People in about two days because everyone on the desk was telling me I needed to read it before the series. It takes a good amount of peer pressure to get me to finish a book.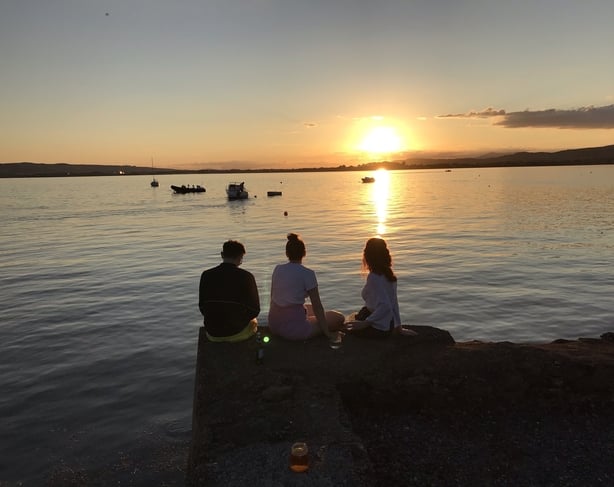 The good weather we were blessed with encouraged me out into the garden and I read Educated by Tara Westover in a few afternoons on the lawn. It's a fantastic story.
I developed a twinge of green fingers in April, but it only extended as far as weeding my patio, which was a big job, but I had the sun, and hours of podcasts to keep me company.
I tackled The Australian's The Teacher's Pet, which is a very long listen, and it distracted me from the fact I was getting sunburned in April. Also Bear Brook is a fantastic and extremely convoluted story, one murder takes the investigators all over the US, and then to the online world to match victim to murderer.
Mikey and I started to watch (binge) Homeland in March. I am still trying to find somewhere to watch the final season. Carrie Mathison's world of fighting terrorists, was the kind of chaos that worked as a good distraction from what was happening around us.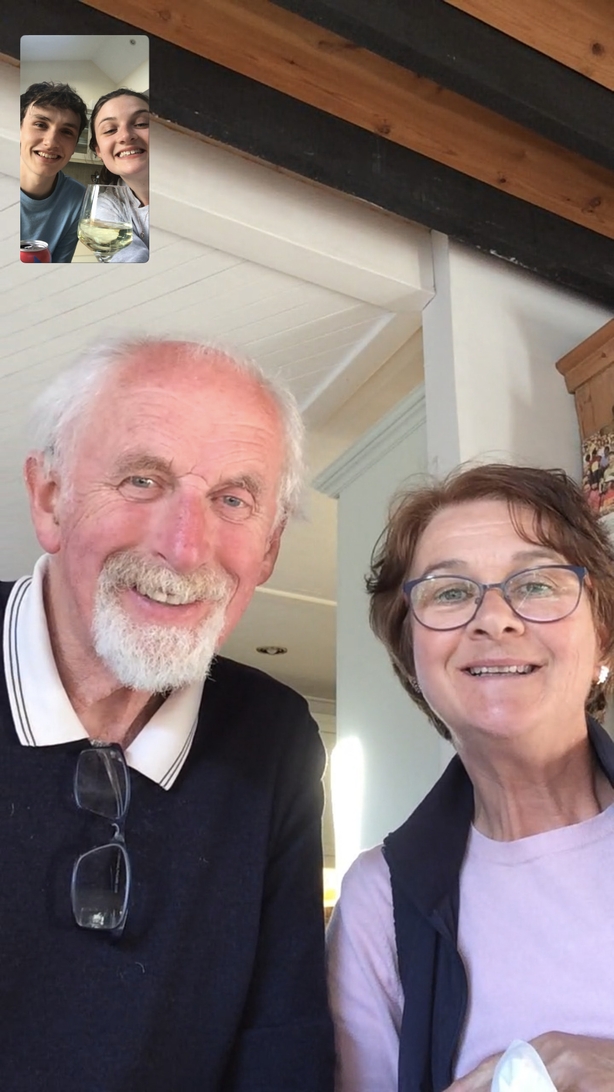 Also I have been constantly dipping in and out of the CNN Food and Travel series Anthony Bourdain: Parts Unknown to soothe the travel itch. All seasons are on Netflix so there's endless hours of interesting episodes.
Disney+ also ignited another obsession, which is the musical Hamilton, and it is all consuming. When it came out in 2016 I purposely avoided it because I knew I would become obsessed, but I thought now was a good time to allow it to take hold of my life, and now I need to Take A Break because I am Helpless.
This pandemic has thrown a lot of things up in the air, but none more so than my Spotify Unwrapped, which shows what you have listened to over the year. 2020 = BTS and Hamilton, not an odd combination at all.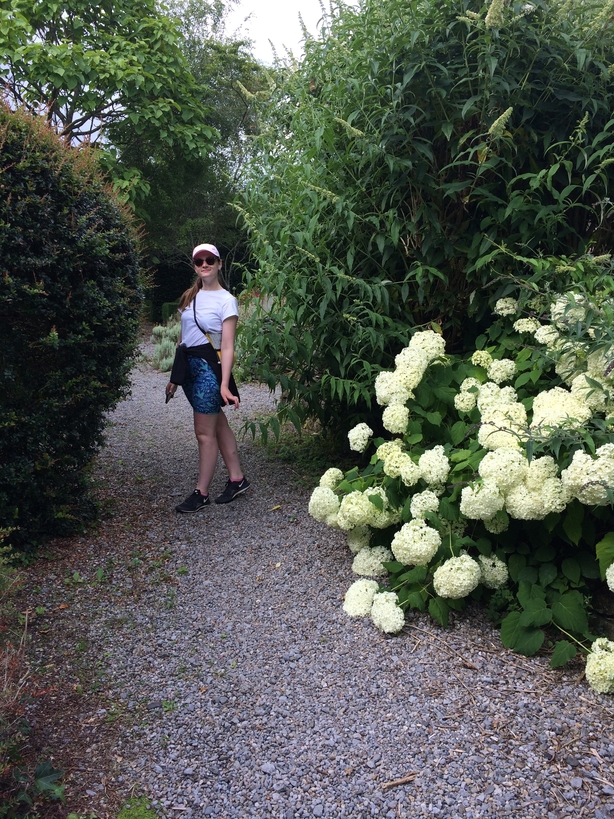 I bought a bike at the start of April and it was one of the saviours of the last couple of months. I am an avid cyclist at home but the roads of Dublin were very daunting! I was quite nervous about cycling in Dublin but it was a great introduction as there was no traffic on the roads. We really got to know our local area and Dublin over the last few months, and we never would have, we're the type that go home every weekend.
I love cycling at home in Dungarvan, Co Waterford, we have the Waterford Greenway. The minute restrictions on travel around the country were lifted I shot down the M9 to see my Mam and Dad. It was like arriving in this majestic foreign land coming down the road into the town.
Dungarvan is such a beautiful place, it was like going on holiday, I came home every weekend from then on because I thought there would be a point when I couldn't come home again, and look where we are now.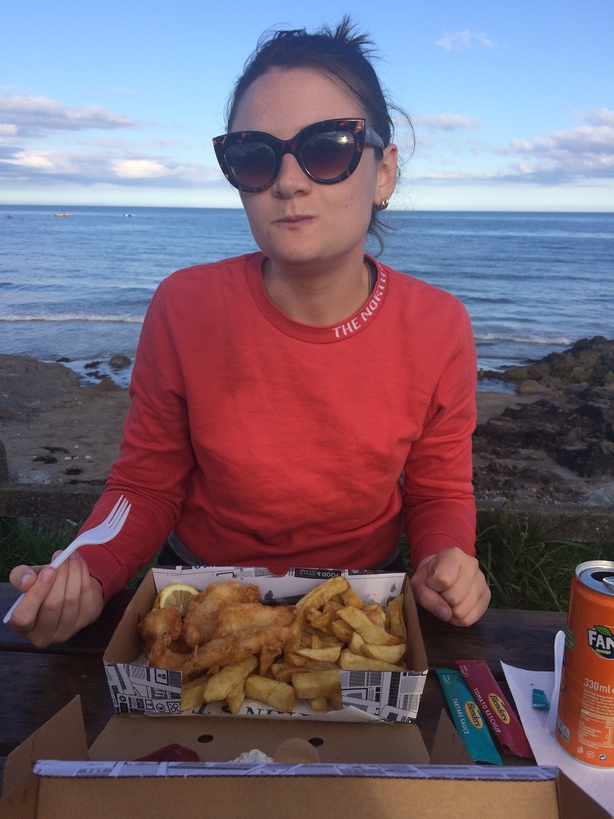 We also went on a 'staycation' to Northern Ireland and hit Belfast, the Dark Hedges, Giants Causeway, Derry, Inishowen, Malin Head and Bundoran for a surf. I have been backpacking in Asia and Australia but I had never explored what's on our doorstep. My goals before the pandemic may have been 25 countries before 25 or something like that, but now I'll have to settle for the 32 counties challenge, when it's safe to do so.