I could never have imagined that these practices would become part of our everyday lives in Ireland, says RTÉ News journalist Dimitri O'Donnell, referring to elbow bumps, masks and temperature checks reminiscent of a 2019 African assignment
Elbow bumps, masks and temperature checks are something I experienced a year ago. But that was on assignment in the Democratic Republic of Congo reporting on the Ebola outbreak for RTÉ News. Back then I could never have imagined that these practices would become part of our everyday lives in Ireland.
It has been an incredibly busy summer in the newsroom but thankfully I did get to switch off. I spent a fantastic week with some friends in Connemara and the Aran Islands. One of the best days was unwinding on the beautiful Dogs Bay beach near the village of Roundstone.
It was so relaxing to jump in the sea and have the time and space to think. We camped out on Inis Mór and one of the highlights was visiting the Worm Hole, a spectacular natural rectangular pool near the ancient fort of Dun Aonghasa.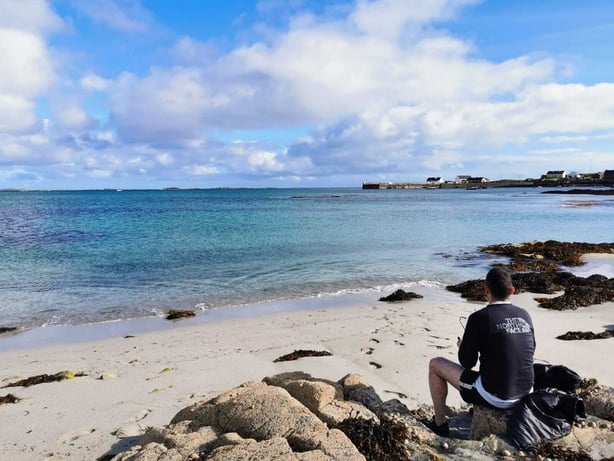 The jagged cliffs, remote location and stunning scenery took our breaths away. I travelled to Kerry in August with my sister, Ashling, and her fiance, Michael. We walked the Gap of Dunloe and just about survived a tough climb on Carrauntoohil in really challenging conditions. The weather was atrocious, and even though we couldn't see any of the beautiful scenery, it was still worth the effort.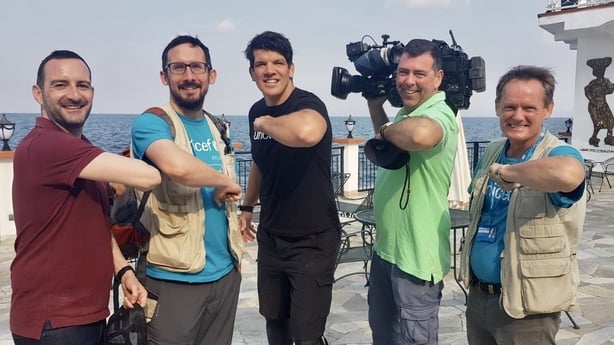 Ashling and Michael were due to get married in May back home in County Mayo. But it was cancelled with just weeks to go, which was really heartbreaking. Like many couples across the country they've had to work out a Plan B, C and D. And even now, with a date fixed for 2021, they have to prepare for the possibility that it may not go ahead. We all understand the reasons why, but it is still hard for couples trying to navigate all the new rules and plan for their futures.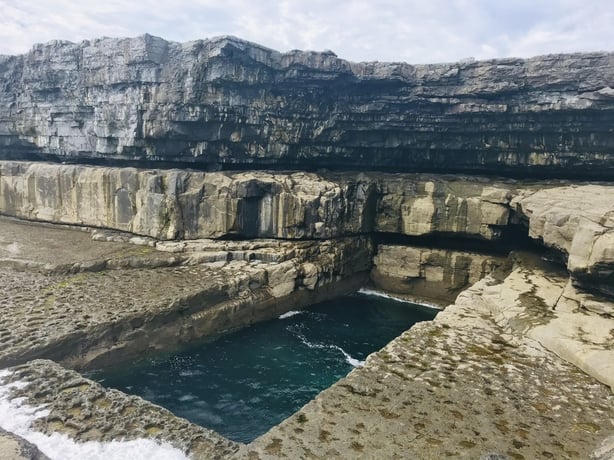 The way we operate as reporters has changed a lot since Covid. We try to film everything outdoors and always keep a physical distance from our interviewees. In June I filmed a piece for the Six-One News with Ray D'arcy, Zig/Zag and Dustin. It was fascinating to see all the strict measures they had in place to keep apart and we all had great fun filming the segment. Even Dustin plays by the rules!
In the complex where I live, there were people cocooning in the early days. We have a great community and they kept me busy running errands to the shops. It was wonderful to be able to help each other out during such a strange time.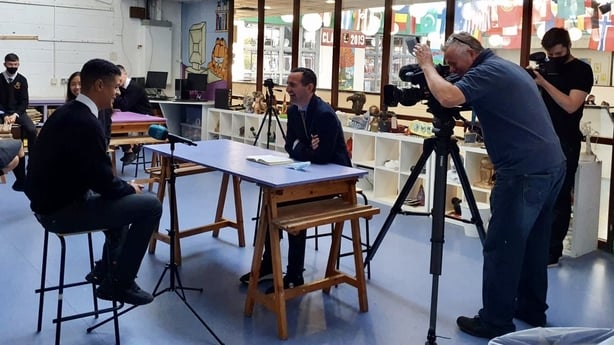 I have friends who are scattered all over the country and one of the hardest parts was being separated from them. Two of my closest pals, Sharon Tobin and Dyane Connor, really got into the Zoom parties and quizzes during lockdown, but it wasn't for me. It was August before the three of us got to sit down together and have a proper catch-up. It meant so much to meet up in person after a tough couple of months.
I started running outdoors in March and I also rediscovered the joy of reading around the same time. Both pastimes gave my days off some structure and purpose when everything was closed. I got through some great new Irish novels including Exciting Times by Naoise Dolan, Apeirogon by Colum McCann and Our Little Cruelties by Liz Nugent. I lived in South America for many years, so every fortnight I also do an online class and practice my grammar to keep up with my Spanish.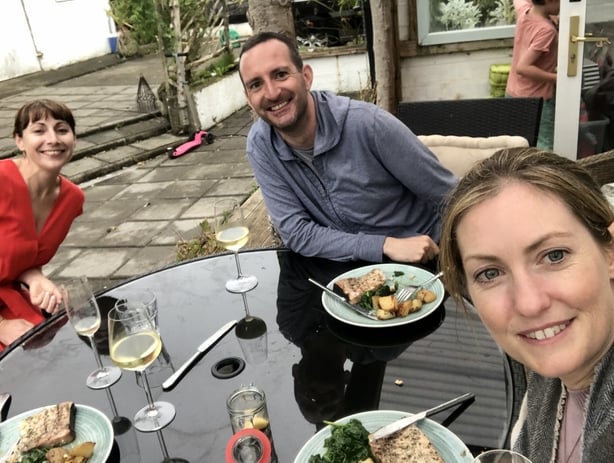 In the evenings, I watched My Brilliant Friend an Italian TV series (based on the best-selling Elena Ferrante novel) about two girls trying to survive life in a poor neighbourhood in Naples after the Second World War. I thought Reese Witherspoon was terrific playing two very different characters in The Morning Show and Little Fires Everywhere.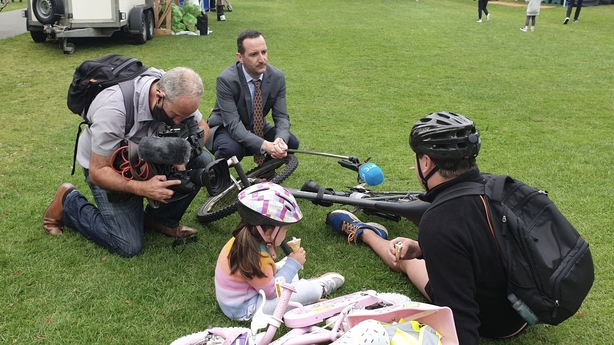 I always stick on a podcast on when I'm cooking and I was gripped by The Missing Cryptoqueen. It told the strange tale of Dr Ruja Ignatova, who disappeared after she persuaded millions to invest in her new currency. I also enjoyed Tunnel 29 about a group of students who successfully dug a secret tunnel in 1962 under the Berlin Wall to help people escape from the East.
In a strange and unsettling year it was a powerful reminder to never give up hope.