Two toothbrushes propped up in a glass, facing one another, almost adoringly. Another lying face-up on the shelf-below them, cast aside but still somewhat hopeful. The cover of Naoise Dolan's debut novel actually betrays something of the content, but you'll only realise it in hindsight...
The story within revolves around Ava, a twenty-something Irish woman working as a foreign language teacher in Hong Kong. She's smart, attractive and funny, but hugely introspective.
She obsesses over minor details - things she's said, things she should have said, things that other people have said and what they meant by it etc. She drafts and re-drafts text messages for weeks on end before deleting them, or sends them in error and panics.
Listen: Edel Coffey reviews Exciting Times for RTÉ Arena on RTÉ Radio 1
We need your consent to load this rte-player contentWe use rte-player to manage extra content that can set cookies on your device and collect data about your activity. Please review their details and accept them to load the content.Manage Preferences

She has a fixation with class, simultaneously uncomfortable around and fascinated by the wealthy ex-pats she encounters. She sometimes struggles to hold her own around them, craving their attention and approval.
One of these is Julian, a privileged banker and Oxford graduate. She takes his interest in her as a mark of personal achievement. 'I wasn't good at most things, but I was good at men, and Julian was the richest man I'd ever been good at.'
Ava becomes his live-in lover, but he is frustratingly non-committal beyond the physical relationship they share. She can't quite figure him out. They're a good fit in a sense, each as neurotic as the other in their own way:'He'd voted for Brexit to have tighter borders, and was now applying for an Irish passport to avoid being stopped at them', she muses.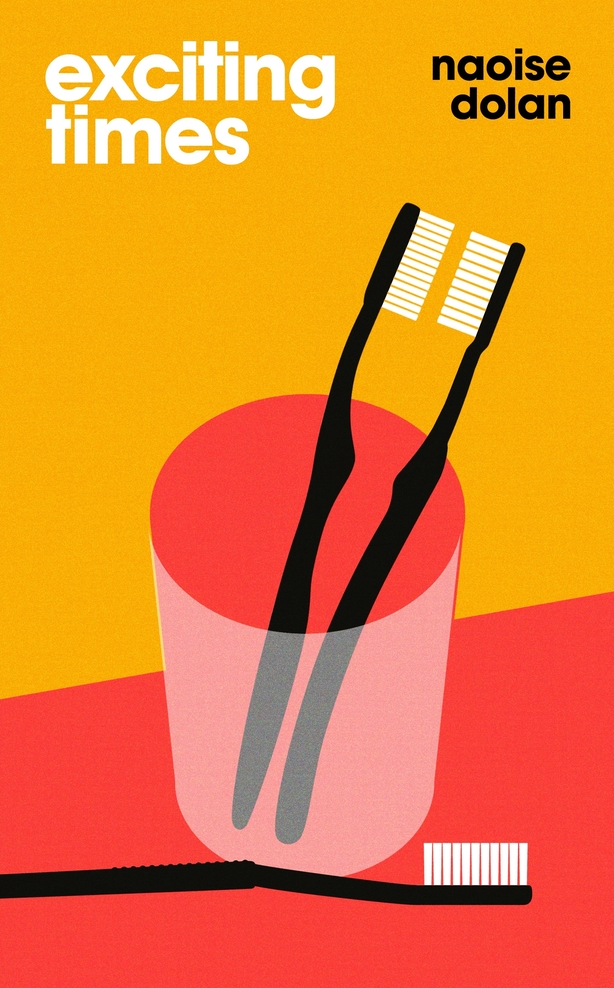 Then Ava meets Edith, a no-nonsense, Hong Kong lawyer from a conservative family. They move from intense infatuation into serious relationship very quickly. Ava's juggling of the two is set against the backdrop of the culture-clash that is Hong Kong, in it's heaving social districts filled with transient foreigners, its serene, leafy off-shore islands, swanky roof-top bars and traditional tea-rooms.
Ava is a fascinating protagonist, probably because her traits are so relatable. She struggles to make important life decisions, delaying the inevitable. As a result, she makes things much worse, behaving in ways that are ultimately to her own detriment.
She is the type of person that most readers will see aspects of themselves in, flawed but well-intentioned, trying to find her way in the world while getting to know herself - intellectually, emotionally and sexually. She has a unique way of thinking that is even enviable in the wry and insightful observations it generates, but must be torturous at times. "There was something Shakespearean about imperious men going down on you. The mighty have fallen."
Or: 'I wanted to explain to Edith that holding Julian's hand was like holding a museum pass, and holding hers was like holding a grenade. But that didn't make sense even in my head, so I knew it wouldn't if I tried to say it aloud'. This stream-of-consciousness is one of her strange charms, and a constant throughout the book.

Ava's creator Dolan is often mentioned in the same breath as Sally Rooney, the much-trumpeted author of Normal People. Both are Trinity College Dublin alumni, Rooney championed Exciting Times in its early days, publishing an excerpt of it in the literary journal, The Stinging Fly.
Exciting Times indeed for Dolan, one novel in and already shaping up to be one of our future greats.