Alex Fegan's latest documentary The Confessors lands on RTÉ One, Twink is the latest celeb to do some Lodging with Lucy, and Doctor Who star Jodie Whittaker is first up on the new run of Who Do You Think You Are?
Pick of the Day
The Confessors, 9.35pm, RTÉ One
If you've seen the likes of the excellent The Irish Pub or As Old as Ireland, you'll know that documentary-maker Alex Fegan has a gift for capturing the essence of Ireland and Irish people.
This time around, he meets a variety of urban and rural Irish catholic priests and chaplains, who reveal what it's like to hear the sins of others in the confessional, and also talk about why they have stayed within the Roman Catholic Church.
Don't Miss
Lodging with Lucy, 9.00pm, Virgin Media One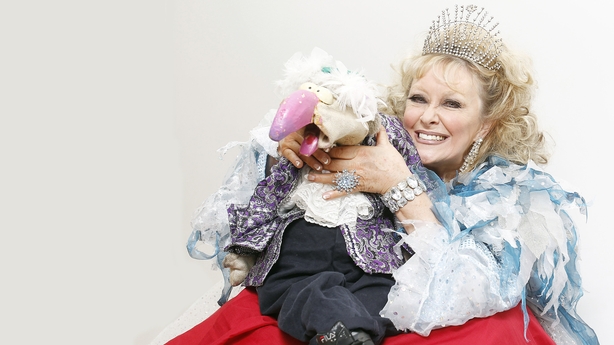 The clearly fearless Lucy Kennedy really goes for it with this episode of series where she has someone or other shack up with her.
The queen of Irish panto, Adele King - aka Twink - moves into Lucy's guest house, along with her dog Teddy and cockatiel Timberlake, just after her host has the floors waxed.
New or Returning Shows
Who Do You Think You Are? 9.00pm, BBC One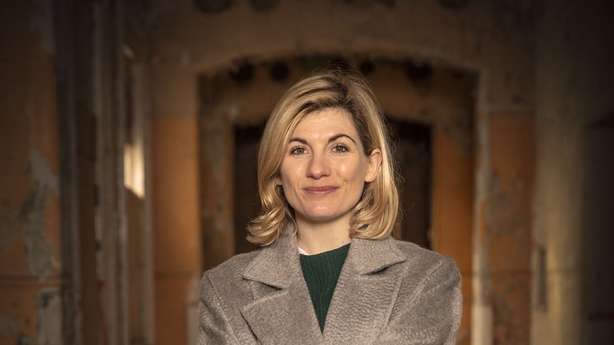 The 17th season of this often fascinating family tree series sees current Doctor Who Jodie Whittaker (above) going on a voyage of ancestral discovery.
Whittaker, who comes from a Yorkshire village just outside of Huddersfield, traces her family tree, finding out how her great-great-grandfather worked his way up from labourer to becoming the owner of a mine.
Rob Burrow: My Year with MND, 7.00pm, BBC Two
Documentary following the former England and Leeds Rhino rugby league player Rob Burrow as he deals with motor neurone disease, with contributions from family and friends.
His family and friends - including former teammates Kevin Sinfield and Barrie McDermott - also give their insight into this remarkable man.
Burrow was prompted to raise awareness for research into the condition, including regular appearances on BBC Breakfast, after meeting former Scotland rugby union legend and fellow motor neurone disease sufferer Doddie Weir.
Drama Out of a Crisis: a Celebration of Play for Today, 9.00pm, BBC Four
We need your consent to load this YouTube contentWe use YouTube to manage extra content that can set cookies on your device and collect data about your activity. Please review their details and accept them to load the content.Manage Preferences
Here's a look back at Play for Today - a series of single dramas broadcast by the BBC between 1970 and 1984.
These were years of crisis, a time when the consensus politics of Britain's postwar world had begun to unravel.
The long-running series reflected and responded to all of this and more in 300 dramas, shown in primetime on BBC One to audiences numbered in millions.
Many of the best actors, writers and directors of the time contributed to the series, with some of the best-remembered broadcasts being Mike Leigh's Abigail's Party (above), Dennis Potter's Blue Remembered Hills and the strange fantasy, Penda's Fen, written by Alan Rudkin and directed by Alan Clarke.
Play for Today, 10.30pm, BBC Four
Originally broadcast in 1981, a Play for Today called Country stars the likes of Leo McKern, James Fox, Wendy Hiller and Joan Greenwood.
It tells the story of a family gathering, a christening and a dance. But it's 1945 and there are plans to be made, family wealth to protect and peace to be won.
Richard Osman's House of Games, 6.00pm, BBC Two
Quiz shows have always been a television staple, and here's yet another one, back for a fourth run, and - as the title suggests - hosted by Richard Osman (below).
Ade Adepitan, Jean Johansson, Stephen Mangan and Vikki Stone go toe-to-toe testing their general knowledge skills in a variety of trivia-based games across the week.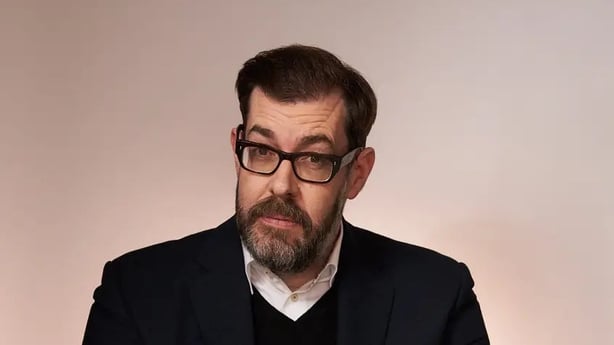 Dirty Secrets of American Food: Coming to a Supermarket Near You? 8.00pm, Channel 4
This Dispatches special sees Morland Sanders investigates the standard of American food that could be coming to Britain soon as part of a post-Brexit trade deal with the United States.
Wonder will they mention the Good Friday/Belfast Agreement?
Inside Museums, 7.00pm, BBC Four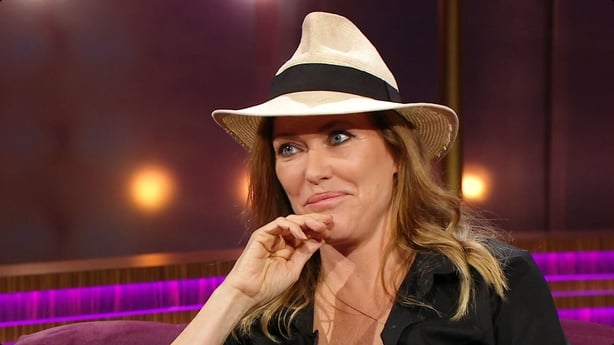 Former Catatonia singer, broadcaster and proud Welsh woman Cerys Matthews (above) shares her passion for St Fagans National Museum of History in Cardiff to reveal a story of community spirit that spans millennia.
Home to more than 40 faithfully re-erected historical buildings, it's one of the UK's most visited heritage attractions and, as a living history museum, it lives, breathes and embodies the culture and identity of Wales.
John Bishop's Great Whale Rescue, 9.00pm, UTV
Off on yet another journey, chirpy Scouse comedian John Bishop (above) follows the journey of two beluga whales being released from captivity in an entertainment park in China and returned to the ocean.
John's mission starts when he flies to Shanghai and visits the Beluga Theatre at Changfeng Park, where Little Grey and Little White have spent the last 10 years performing for the crowds.
Click here for TV listings