Documentary maker Alex Fegan is back with a new film, which gets its first broadcast on Monday on RTÉ One. John Byrne considers it unmissable.
Alex Fegan has done it again.
If the name doesn't ring a bell, perhaps you saw his documentary about the traditional local boozer, called The Irish Pub. Or maybe you caught Older Than Ireland, a film that featured Irish people who had been born before the foundation of the Irish Free State. Yeah, that's Alex Fegan.
Back with a new subject, The Confessors sees Fegan focus his trusty camera on a selection of Irish Catholic priests, a much-maligned minority who are treated with more scorn than reverence these days.
Fegan travels around Ireland to capture the current state of the clergy, meeting a variety of father figures, ranging from one cleric who won't wear a dog collar when he goes out for fear of attack, to another who has shoulder-length hair and a beard, more resembling a roadie for The Frames than a Man of the Cloth.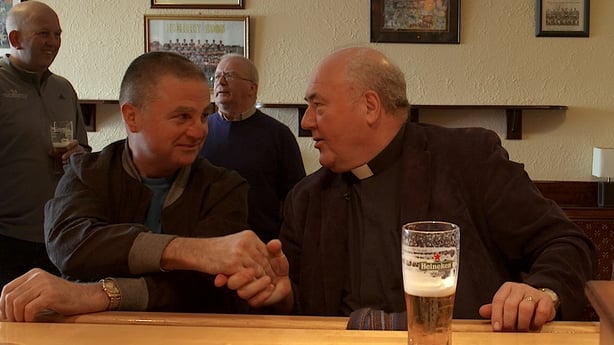 The latter priest is Fr Chris O'Donnell, based in Limerick. When talking about the kids and families who participate in the annual First Communion ceremony, he notes: "There's a good chance I may not see this child or family again."
Times change, and so have the habits of Irish Catholics. Outside of what could be described as the 'marquee events' of baptism, First Communion, Confirmation, marriage and funeral, the vast majority of Catholics rarely stick their heads inside a church, never mind a confession box.
Priests have had to adjust, and the old power of the crozier that effectively ruled Ireland is long relinquished, replaced by humility, reflection, self-analysis and - it has to be said - a lot more Christianity.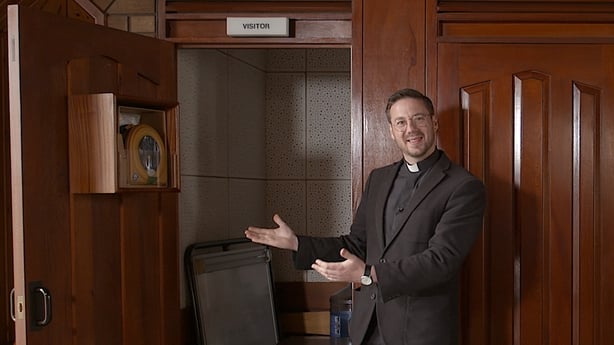 What Alex Fegan does best is let his subjects do the talking. You never see him or hear him on film. But what he does get on the screen is his unerring ability to get people - this time priests - to talk candidly, and with a little humour - about themselves, their situations and their experiences.
The Confessors is a compelling snapshot of the priesthood in Ireland in 2020. Even COVID-19 gets in on the story, so it's outrageously relevant.
Fegan is steadily building up an impressive body of work. Like Louis Theroux, he has the gift of being able to get people to talk openly and honestly about themselves, but he does so while staying resolutely behind the camera. The lack of ego is so impressive.
So he'll probably be embarrassed by me calling him a genius. But it's just stating a fact.
The Confessors is on RTÉ One on Monday, October 12 at 9.35pm