Claudia Carroll has said she is beyond proud to be back in Carrigstown for a limited time and admits she "nearly cried" when she heard the Fair City theme tune returning to TV after filming was shut down for a few months due to Covid-19.
The much-loved soap star, who last starred on the hit show in 2016, when she returned for a brief stint to get in between Paul and Niamh's romance, said "it is a joy" to be back playing the part of the ever-controversial Nicola Prendergast .
Speaking to RTÉ Entertainment about her return to the show, Carroll said: "It is a joy - plenty of people wouldn't agree with me because Nicola's not the most popular character - but I love her. I think Nicola is brilliant.
"I love all her snobby ways - she's condescending and she's snooty - and one of those people who just rubs people up the wrong way. If there's the wrong thing to say, at the wrong time, she will say it.
"She just has this idea that she is a cut above absolutely everybody, particularly everybody in Carrigstown, and other characters on the show just don't like her - and I get it!
"I always say that she would be a great person to have beside you in the trenches, but if she moved in next door you'd probably sell your house because she'd drive anyone mad," Carroll laughed.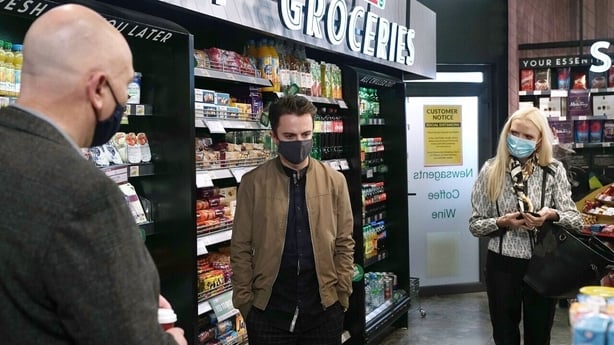 The actress, who is also a successful author, said she tries her best to find "redeeming characteristics" in parts that she plays and admits she thinks Nicola's "blinding loyalty" is an "endearing quality".
"I always look to see what it is in the character that made them the way they are and what their redeeming characteristics are.
"The one thing that I love about Nicola is that she has a blinding loyalty for those that she loves. When it comes to Oisin she is like a mother tiger protecting her cub and she would die for him, and it's the same with Paul.
"She never fell out of love with Paul. He was the great love of her life and that's her tragedy because she was very far from being the love of his life. She had to stand on the sidelines and look at him with girlfriend after girlfriend, and woman after woman, and take it and deal with it," she said.
"The joke is that if Oisin murdered somebody in cold blood, she would say 'right, who is the best defense lawyer in the country, how do we get them?'
"She would go through fire for anyone she loves and I think that is an endearing quality."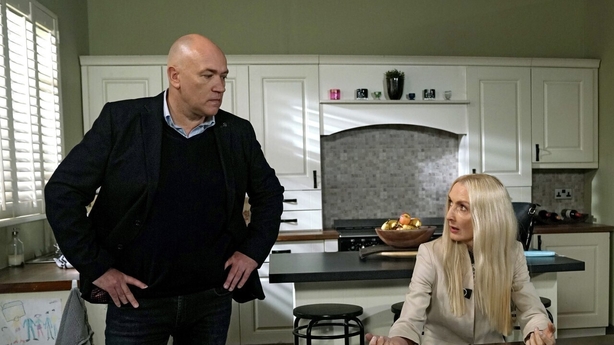 Carroll revealed how she almost became emotional when Fair City returned to the small screen following lockdown.
The last recorded episode of Fair City aired on April 12 after the Covid-19 pandemic prohibited further filming of the show.
"My dad passed away last year. Since then, my mum moved into the house with me and we're living together, just the two of us.
"We are mad soap opera fans - we really are. I nearly cried when I heard the Fair City theme tune coming back on after four months of lockdown when we had nothing," she said.
"It just makes me so proud every time. The cast and crew are the hardest working bunch of people that you will ever meet - the story team, the production team, the producers, the writers, the make-up team, the camera crew, they don't stop.
"It just makes me proud beyond words to be a part of it."
You can next catch Fair City on Wednesday on RTÉ One at 8:00pm.
Click here for more on the soaps.