Paul Mescal has said he feels incredibly fortunate that his loved ones treat him exactly the same despite his rise to fame and admits he's "lucky in that sense".
The 24-year-old Emmy-nominated actor, who became an overnight sensation following his debut as Connell Waldron in the TV adaptation of Sally Rooney's hit novel Normal People, said while he has had "a really positive experience" he knows that's not always the case for his peers.
Speaking on Doireann Garrihy's The Laughs Of Your Life podcast, the Kildare native said: "I totally understand that but I don't feel that. That can sometimes be a negative thing (with fame), I love being Irish and I love Irish people.
The Laughs Of Your Life podcast with @mescal_paul is here ♥?

Spotify: https://t.co/LBLVOlftri

Apple/iTunes: https://t.co/wOkSsXIeMH pic.twitter.com/01S99wD5dP

— Doireann Garrihy (@DoireannGarrihy) September 23, 2020
"But I think sometimes there can be a little bit – and I haven't felt this – we like to see them do well but when they get past a certain point, they automatically become egotistical and above themselves.
"My friends from school and home, I treat them and they treat me the same way as we did before any of it. We don't get to communicate as often as we did before but that's just the nature of the game at the moment until I get to grips what my life is for the next while."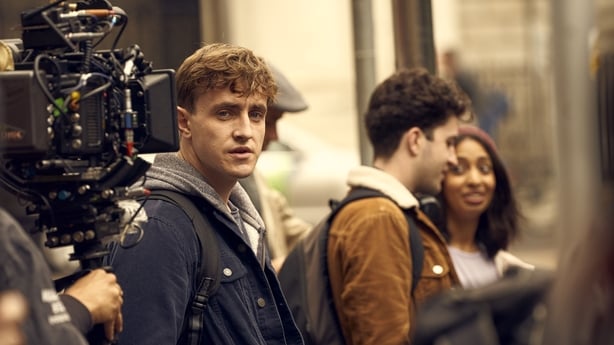 "That's a statement I'm allergic to, 'Oh won't you remember us now, when...' To be fair, I haven't heard that from people I genuinely consider friends," he said.
"But I have a really positive experience in that sense from people reaching out who we could have been messaging the week before about something else and then the show comes out and it's a continuation rather than a drop-in.
"I'm lucky in that sense, it's not always the case."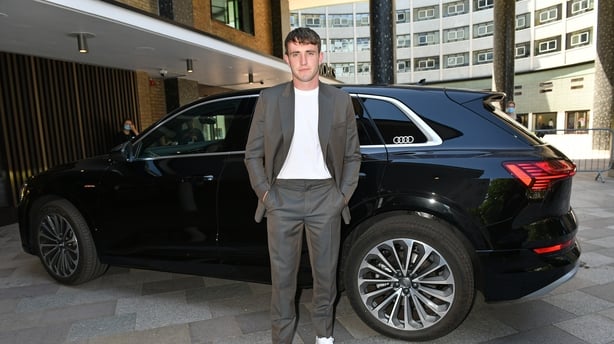 Mescal, who is currently living in London for work, said he is finding being separated from his family during the pandemic difficult.
Opening up about missing his parents and siblings Nell and Donncha, he said: "I found this the hardest because I have had a very privileged life in terms of, I feel very supported by my family, professionally things have gone well for me to date.
"It's probably to do with the recent months and I'm aware it's such a small thing in the grand scheme of things," he added.
Listen to the full (and very funny) interview on Spotify or iTunes