Colin Farrell was giving little away about his role as The Penguin opposite Robert Pattinson in The Batman when he appeared as a guest on RTÉ Radio 1's Sunday with Miriam.
Farrell was appearing on the show in his role as an ambassador for Special Olympics Ireland to launch their Can't Stop Now fundraising campaign. At the end of the interview, the host asked him about the much-talked-about recent photo of him in character as The Penguin.  
We're so proud to oficially announce the Can't Stop Now campaign is live! Thank you to @MiriamOCal and Colin for sharing our story!

This campaign will run until 16th October. For more info or if you missed the show visit https://t.co/Y4Ky2dXAGp #CantStopNow pic.twitter.com/maXbepgdXV

— Special Olympics Irl (@SOIreland) September 20, 2020
"I only did three or four days on it and then the kibosh was put on the whole thing," he laughed. "It was in March and I was in London. I got on one of the last planes out of London before the travel ban was put in. So I'm back to work - I think, I hope - in [line drops] weeks' time. 
"I'm in Los Angeles now but hopefully I'll be coming back and I'd love to be getting home to Dublin. Usually if I'm in London I can shoot home for a few days and see my brother and his husband and a couple of my mates and [get] a few kebabs in. But it doesn't look like it; it looks like a non-starter at this stage. But sure, there's bigger things to be worrying about than a lack of kebabs. Yeah, I hope to go back to work soon."
The Batman is due for release on October 1, 2021. Production resumed last week after a suspension due to a positive Covid-19 test.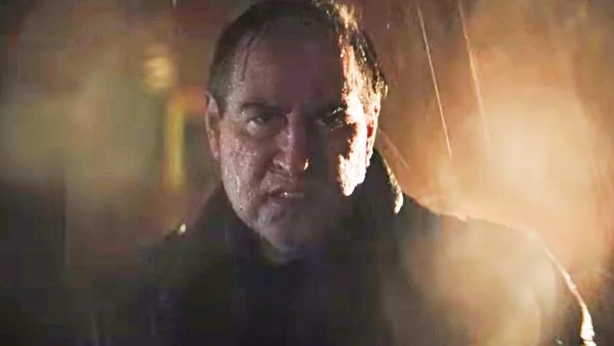 Highlighting the Can't Stop Now campaign, Farrell told O'Callaghan: "Every single human being around the globe has been hit in very particular ways, and in incredibly difficult ways financially as well, by this global pandemic. The Special Olympics is an organisation that's just really taken a hammering. As you said yourself, they'd usually raise €500,000 to support 8,000 athletes.
"If anyone who's listening wants to donate €4 [text Athlete to 50300] and know that they've donated it to a really, really good cause. That €4 will find its way to support members of our community who are really struggling without the respite that they lean so heavily on. It really is an incredible, incredible organisation, doing incredible work on the ground daily for people who have been marginalised."
To donate or fundraise, visit: www.cantstopnow.ie.