Looking back on the early lockdown days six months down the road, I see the steep learning curve it was in so many aspects of life, says Ruth Smith, presenter of RTÉ Radio 1's Simply Folk.
Looking back on the early lockdown days six months down the road, I see the steep learning curve it was in so many aspects of life. In a strange way I'm really grateful for that odd bubble of time, that great pause, where I was pushed to do and learn things that were always on my bucket list but I had never prioritized the time for.
First and foremost the requirement to work from home was the main focus of those early weeks in March and April, which meant finally getting a handle on my Pro-Tools game. My husband Fergal was a huge help with advice and trouble shooting on all things edit-related and having most of the studio equipment that I needed, so I was well set up early on.
What I remember fondly from that time was a palpable sense of comradery from other presenters who were in the same boat, albeit at a distance! It did the heart good to get messages of support from colleagues who were thrown into the newness of working from home too.
I decided to do a weekly community call-out on my show Simply Folk, checking in with musicians to see how they were responding to the lockdown and the cancellation of gigs; getting their music choices and their views on life, the impact of the pandemic and wider social issues.
There's been a lovely response from listeners and artists to this part of the show. In place of regular gigs and interaction with music fans it's important to find ways to connect musicians with audiences. It's what sustains them, and us.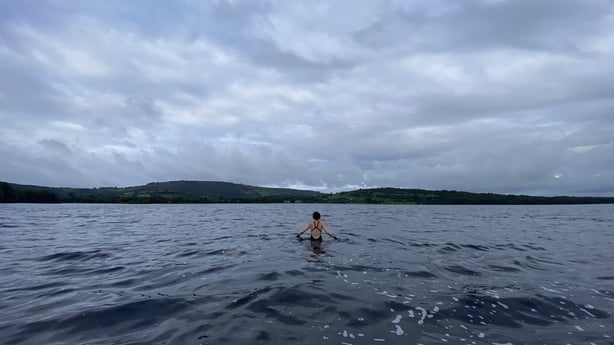 Home life took a change of course too with Fergal returning back from the US, mid-Spring tour with his band We Banjo 3, a couple of days before St Patrick's Day. Being home together for a whole summer was an oddity for us, and for him especially, as he's been a touring musician all his life.
Thankfully it's been the most wonderful upside to an otherwise strange and unpredictable time. We've had time together to be in our new home in east Clare, to get to know our neighbours, to experience the beautiful countryside we live in and to see the seasons change from Spring to Summer to early Autumn in the woods around our house.
The payback on that alone has been huge. Over the past few months the things that have sustained me have been pretty simple really. We live close to Feakle in east Clare and only a short drive to Irish Seed Savers, which meant a bounty of seeds for early spring and great advice from the staff there too.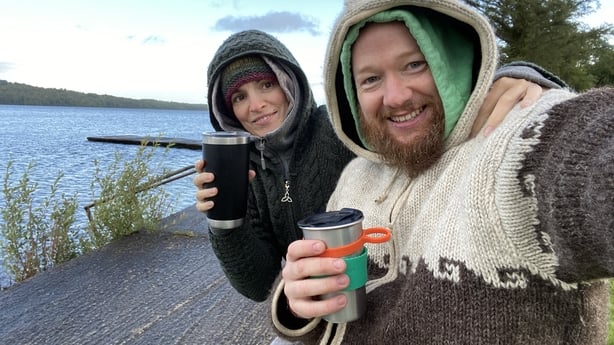 I took to that in a big way from March, planting way too many seeds for what we have space for, everything from tomatoes, cabbages, kale and salad greens to industrial quantities of basil.
We're thankful for it now with the beautiful homemade pesto we've stored up. Spending more time in the garden, I also built on my interest in medicinal herbs medicinal herbs and with some great advice from my neighbour herbalist Marina Kesso of IvyWood I've started getting my herb garden planted in. It's an area I'd love to learn more about.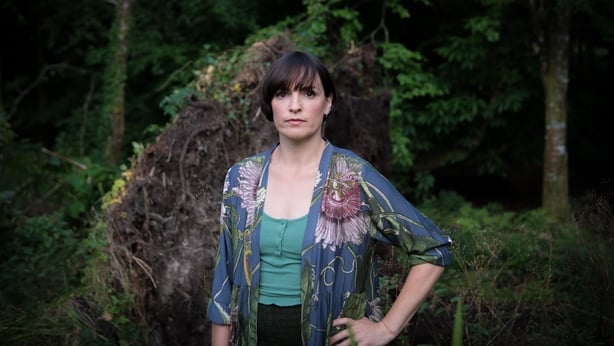 Cooking at home was another big part of lockdown and I'm so lucky to live with a man who is an incredible cook. Although we take turns with the culinary duties Fergal just has a knack of making food taste great. Along with the joy of picking home-grown food from the garden, we found a website called Neighbour Foods that has collection points all over the country, our closest one being Ennis. Their mission is "to bring the best produce to your table, supporting local food producers and building a community around delicious food."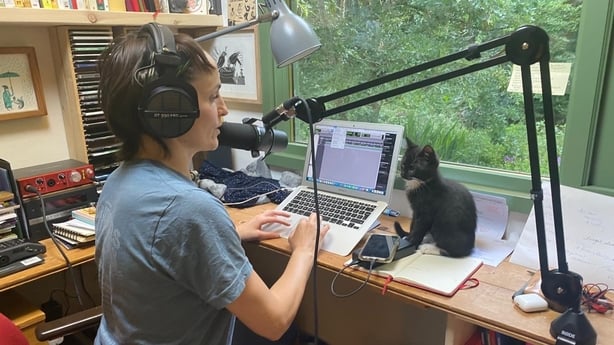 We found some amazing Irish produce to choose from, my favourite being Ballyhoura Mushrooms. I can't tell you how much happiness it brought me getting the big bags of mixed mushrooms every week, amazing teas and cooking powders, all grown and made in the Galty Mountains.
That leads me nicely to an incredible film we watched a couple of months back called Fantastic Fungi, looking at the medicinal benefits of fungi and mycelium and their power to heal and sustain life on earth. They've been doing it for 3.5 billion years already, magic indeed.
Another film that blew me away was Hamilton the Musical. How that whole piece of art synthesized in the brain of one human is astounding really. Lin-Manuel Miranda created a show that is blistering in its speed and complex in the layers of history, social commentary and art forms that it fuses into one damn fine entertaining show. We had great light relief watching the Marvellous Mrs Maisel in early lockdown, a treat for the eyes with the beautiful 1950's costumes from New York's well-heeled upper West Side, a hoot of a show with the lightning-fast repartee of Midge Maisel at its heart.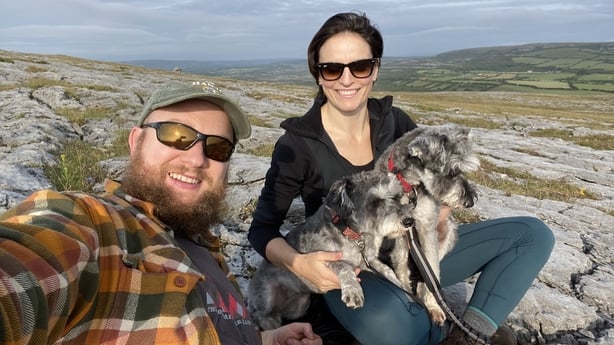 I found it hard to concentrate when reading in early lockdown land, so I took to listening to audio books and podcasts instead
Glennon Doyle's Untamed and Sue Monk Kidd's The Book of Longings both lit a fire in me as well as the podcast Dissect which is a word-by-word, scene-by-scene analysis of Beyoncé's visual album, Lemonade. It was a timely and insightful listen.
More recently I've been enjoying the reading of books again and two recent publications have captured me completely. Oein DeBhairdúin's Why the Moon Travels is a collection of tales rooted in the oral tradition of the Irish Traveller, with folklore, herbalism, myths tales and crafts all told through the prism of Mincéirí culture. Doireann Ní Ghríofa's A Ghost in the Throat is my current book on the go and I don't want it to end.
Since early on in Lockdown land, I've been doing weekly Irish classes online, again another burning desire that I'd been ignoring for a long time. After reading Caoimhín De Barra's book Gaeilge; A Radical Revolution I felt I had a better understanding of the fears and hang-ups I had around mo theanga féin.
To add to that, myself and my uncle PJ Mac Gabhann, a translator living in Brussels, have been in correspondence as Gaeilge with handwritten letters over the past few months, which has been a lovely way to stay in touch with him and a stealth way of learning too.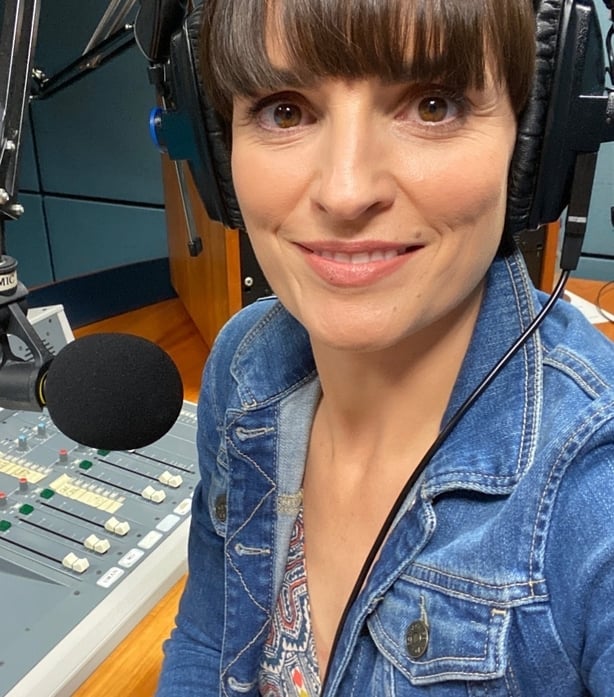 In the past month or two I've noticed a sluggishness creeping in with routines and focus, I think it has a lot to do with the 'not knowing' state of mind, a result of so much uncertainty with the world and our individual and collective responses to that.
So, as we head into the Winter, myself and Fergal have decided to swim every day for the foreseeable. A dip a day, if you will. We're close to Lough Graney and Lough Derg and just an hour away from the Atlantic so we've been bracing ourselves and diving in. It's really helping to build resilience in the body and mind.
Finally, I don't think the last few months would have been bearable without the pet therapy we have at home! We got a rescue kitten from Clare Animal Welfare back in June and he's adorable. Páidí – or Pawdee as Fergal likes to write it.
He's settled in nicely with the dogs, Juno and Alfie, and all three of them are the best example of staying present, being excited at things like dinner time and walks, but most importantly the reminder to just chill out and have a nap. Sometimes it's the small things that get you through.
Simply Folk, Sunday nights, 10pm, RTÉ Radio 1